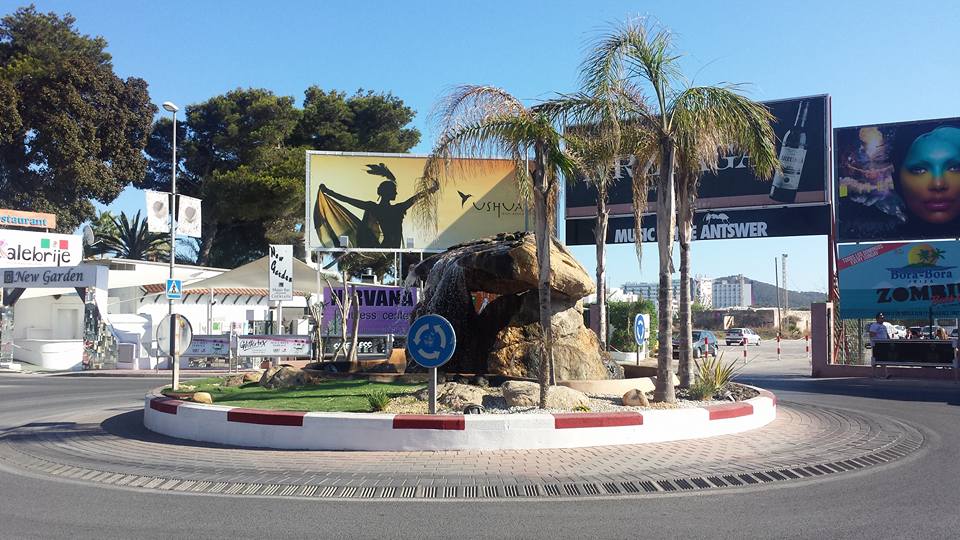 Playa D'en Bossa, Ibiza, is a legend in its own lifetime. Home to Ushuaïa, Hard Rock Hotel, Bora Bora, Sankeys, new megaclub, Hï Ibiza and more cool beach bars than you could shake a carefully crafted cocktail at, this previously innocent strip of sand has become the undisputed Babylon of Ibiza. Or the whole of Spain. Possibly Europe. Maybe the entire planet. A dubious honour you may say, but hey, love it or hate it, Playa D'en Bossa is humongous.
It's not surprising that a whole army of visitors make their annual pilgrimage to see the resort's dazzling display of superstar DJs and rub meticulously exfoliated shoulders with the socialites and celebrities who make it their disco stomping ground all summer.
Which brings me nicely to the subject of this post, your saviour in the savage, extravagantly scented jungle that is Playa D'en Bossa. Rude British Café and luggage storage, smack in the centre. Why?
Luggage Storage
You know what really gets up people's noses? Arriving early to Ibiza, with a late check-in. Or leaving late from Ibiza with an early check-out and dragging luggage around like a clingy ex (but heavier and more useless) all day.
Yeh, you can leave your luggage in your hotel and hang out…close to your hotel…wherever that may be (yawn). OR. You can leave your luggage at the Rude British Café in Playa D'en Bossa and STRUT YOUR FUNKY STUFF just a leisurely, 5-min taxi ride from the airport.
The twinkly-eyed staff there will look after your bags all day whilst you go and hit that slinky strip of sand and happily quaff 3 litres of sangria/pints of San Miguel and dance with those throngs of unfeasibly gorgeous strangers… €10 per bag all day. Sorted.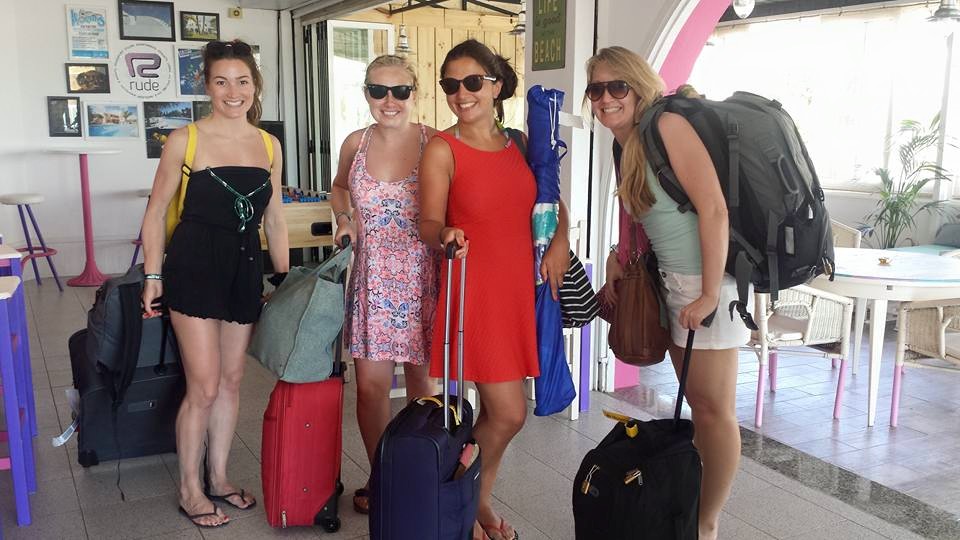 Shower
Sand in crevices you never knew you had? No worries. Rude British Café have got very polite showers with either hot or cold water, nice toiletries, and clean towels so you can go to the airport and maintain a modicum of dignity, should you get strip searched.
JOKE!
Big, Rude, British Breakfast
All that Euro-glamour that Playa D'en Bossa exudes can be fun…for a while. Until you get that massive craving for a glorious, full, heart-attack, British cooked breakfast. Heinz baked beans, Cumberland sausages and proper back bacon go without saying. Not to mention a plate of fish and chips that doffs its cap reverently to the humble and yet magnificent British chippy. Mushy peas? Of course.
Cheap bar
The cheapest drinks in Playa D'en Bossa. Do we need to say more?
Chill-out
The guys at Rude are in no rush to throw you out and get the next table in. Stay. Chill out on their comfy, recycled pallet sofas. Take your time. Have a snooze! You're welcome. Did I mention table football?!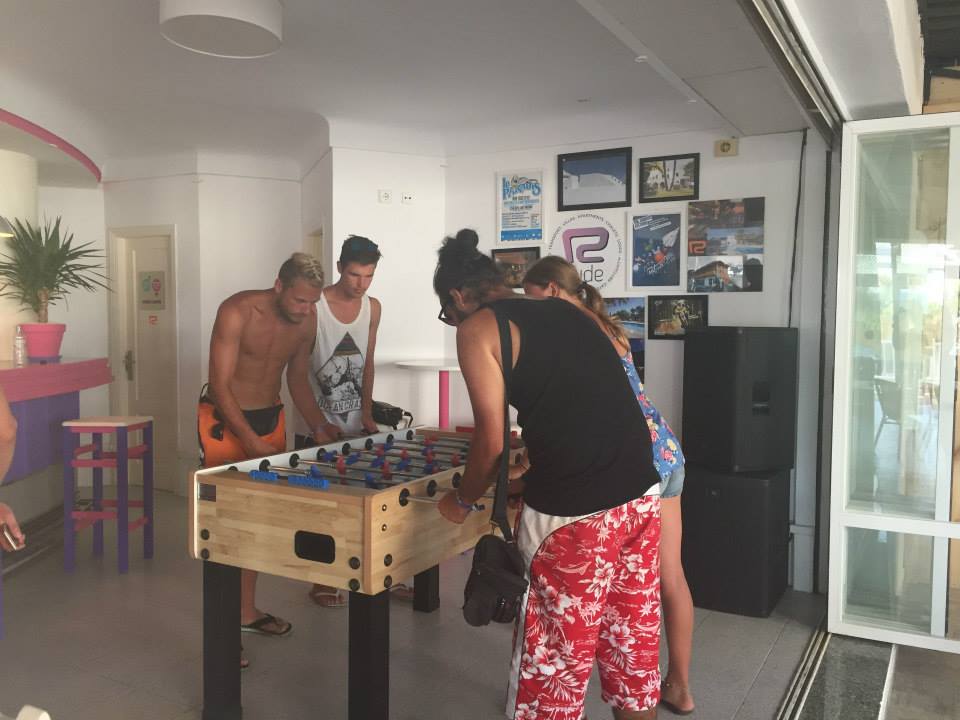 Boarding pass
And is if that wasn't enough, if you store your luggage at Rude Café, they'll print your boarding pass for free.
Guys, if you need any more convincing, I give up. Get yourselves down to Rude British Cafe and luggage storage down on Playa D'en Bossa. Store your bags. Have a shower. Grab some British soul food. Don't break the bank. It'd be Rude not to…
Just off the central Playa D'en Bossa roundabout (shown on lead image), on the road that leads to the motorway.
Open 8am – 9pm.
Address: Carrer de les Begònies, 07817 Ibiza, Illes Baleares
 +34 971 30 08 90
---
Words | Jane C    Images | Rude Café Ibiza
Coming to Ibiza this spring or summer? Interested in great value Ibiza villa rental? Check out our lush Ibiza villa collection, with affordable prices and short-term bookings welcome. Like us on Facebook or follow us on Twitter / Instagram to be the first to hear about our fantastic special offers!