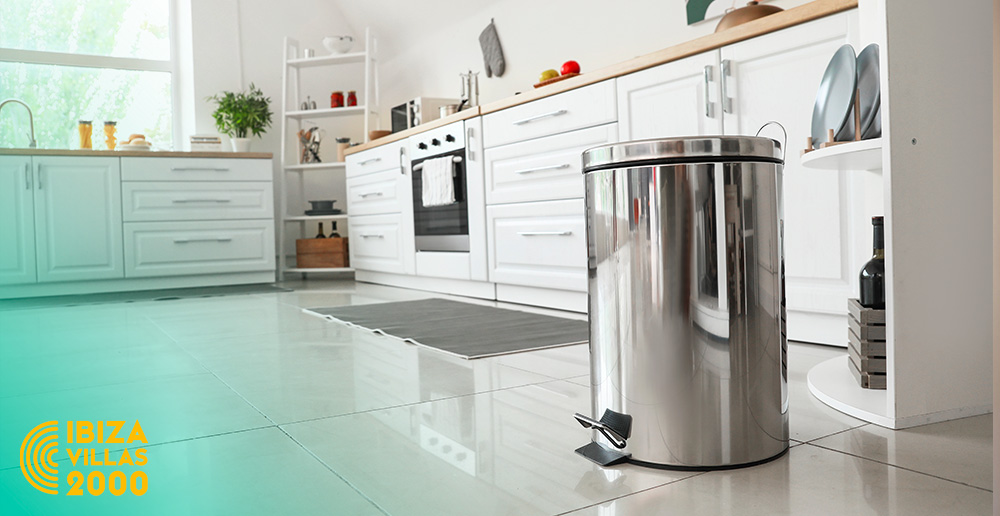 Rubbish Collection
In Ibiza, rubbish is collected at central points around the island. Sometimes these points are a brisk walk from the villa. If the group has not rented a car, removing rubbish can be a problem, as taxis drivers will not allow rubbish to be taken in their cars. We demand that all rubbish is removed at the end of your stay so groups without a car and a long walk from a rubbish collection point have a problem.
No need to worry – you can utilize our brand new rubbish collection service.
How Rubbish Collection works
Before you arrive or at check in, you can book our luggage collection service. The cost is 85 euros. For this price we will collect your rubbish up to 2 times during your stay – depending on the length of your stay. If your group do not book the rubbish removal service we will pre authorise 125 euros on your card at check in, and at the end of your stay if all the rubbish is removed we will cancel the pre authorisation. If the rubbish is not removed and we have to remove the rubbish we will charge for this service. The cost will be 125 euros no matter how many bags.
We have to be very strict at Ibiza Villas 2000 regarding rubbish. Groups who leave their rubbish outside for long periods of time will attract ants, rats and all types of vermin. It's a health hazzard, especially during the hot summer days.
We have therefore launched our Rubbish Collection service, its great for all our clients and it keeps the house nice and clean and vermin / insect free.
Please speak with your rep on arrival or enquire using the email address listed below.