Ibiza Villas 2000's main goal is to find the perfect villa for your ibiza holiday, but we also provide you with everything else you may need before and during your stay.
We are so excited to be able to offer our guests these incredible services from this summer, and we really hope that you feel the same way about booking them. We have hand-picked all our partners from the ocean of providers that exist on the island with the sole intention of providing the best possible experience for our guests.
Check all the services we provide you with and don't hesitate contacting us if you have any further questions or needs!
AIRPORT TRANSFERS & VILLA TAXIS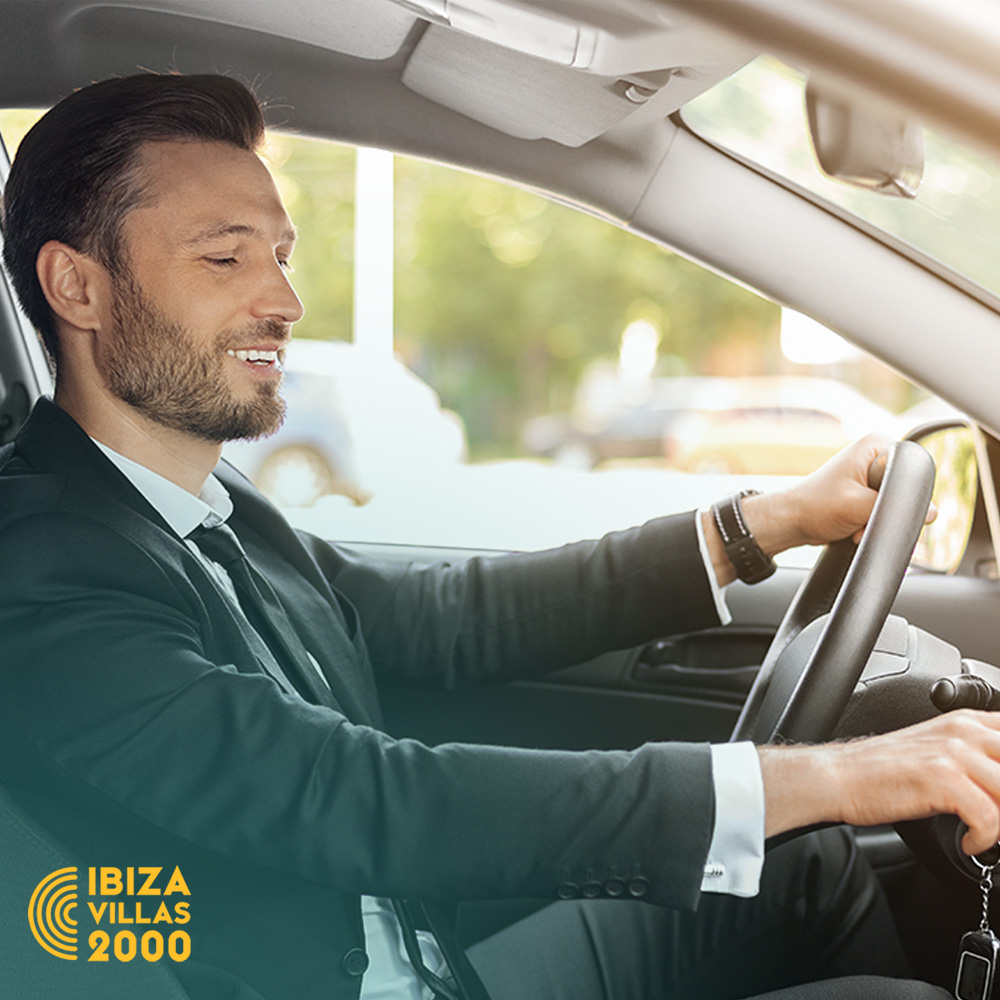 We work with reliable partners to provide a seamless transfer service to all our villas on the island. Even though the directions within your villa's info pack – which you will or might have already received – are extremely detailed, you won't have to fret about navigating roads that you might not be familiar with by taking advantage of this fantastic service.
Furthermore, our partners offer a secure and reliable taxi service for your on-island needs, so no need to risk the security of your villa by jumping in the unlicensed "pirate" taxis that operate across the island.
Please enquire for further details using the email address listed below.
operations@ibizavillas2000.com
EARLY CHECK IN / LATE CHECK OUT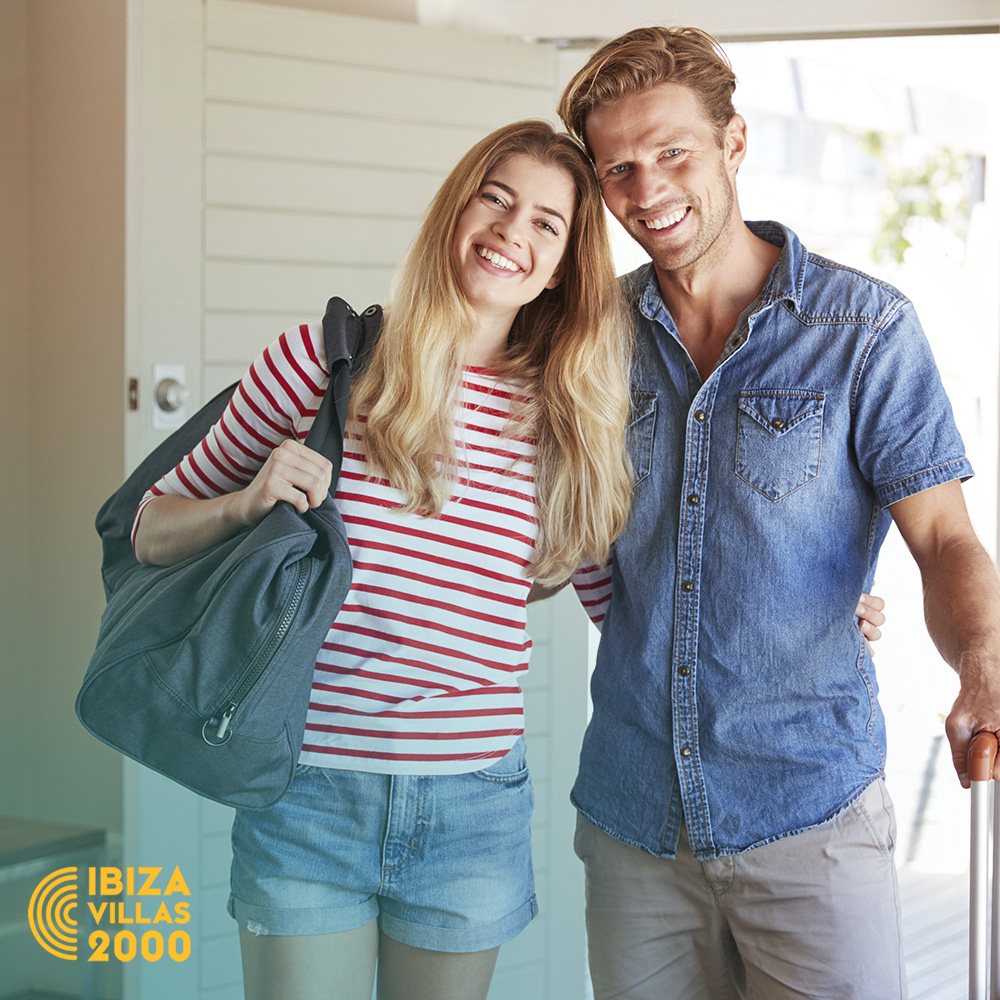 We understand that our guests might not want to check out for 10.00 AM on their final day or wait until 16.00 PM to check in on their first.
After a few days of indulging in all that Ibiza has to offer or feeling that air of excitement at the very start of a holiday, we would probably feel the same way.
As a result, we offer a late check out or early check in subject to availability. This is priced at 20,00€ per person, but can also be subject to change depending on the time of day that your villa becomes available or when we need it back. Please speak with your rep on arrival or enquire using the email address listed below.
CERTIFIED RAPID ANTIGEN TESTING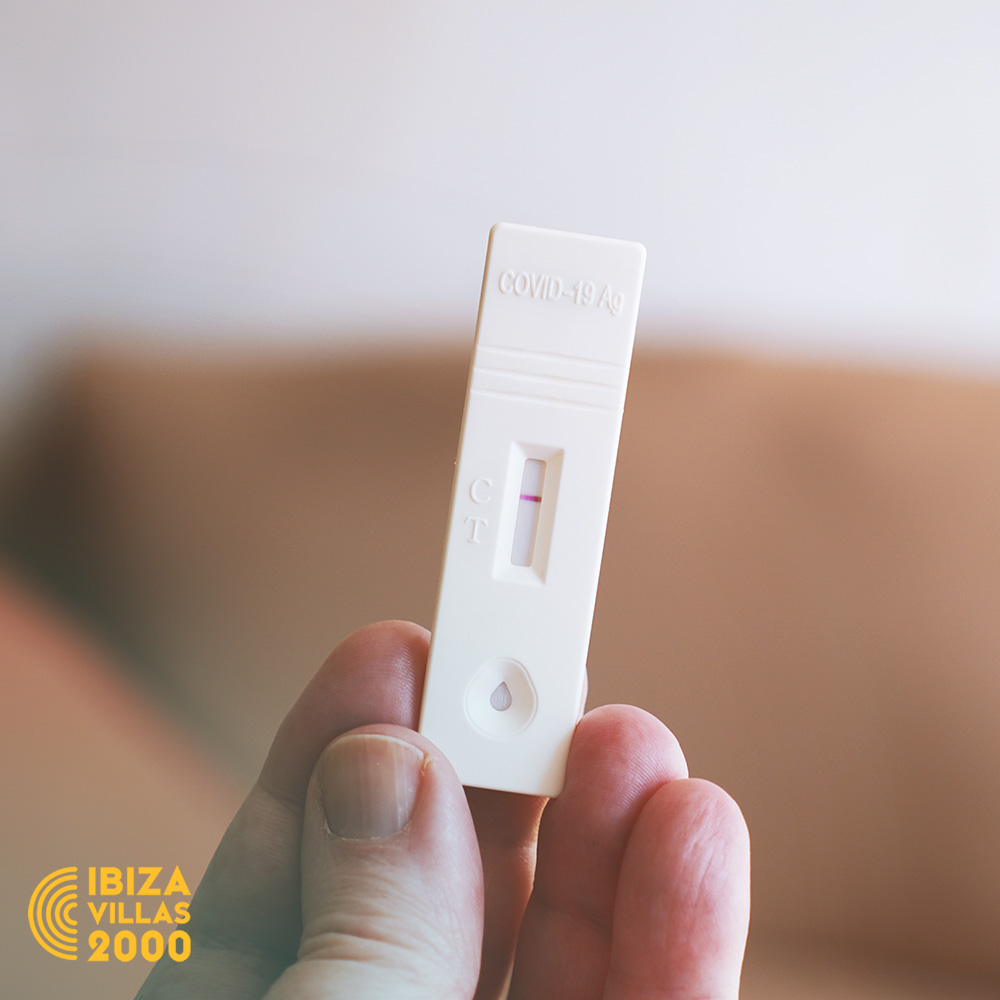 Ibiza Villas is now proud to offer Rapid Antigen testing for travel, priced competitively at 35€ per person.
Our reps are fully certified to administer testing and can do so in the comfort of your villa.
This certification allows our staff to work with our partner doctor, who can approve your results and provide a fit to fly certificate if your test comes back negative.
Please speak with your rep on arrival or enquire using the email address listed below.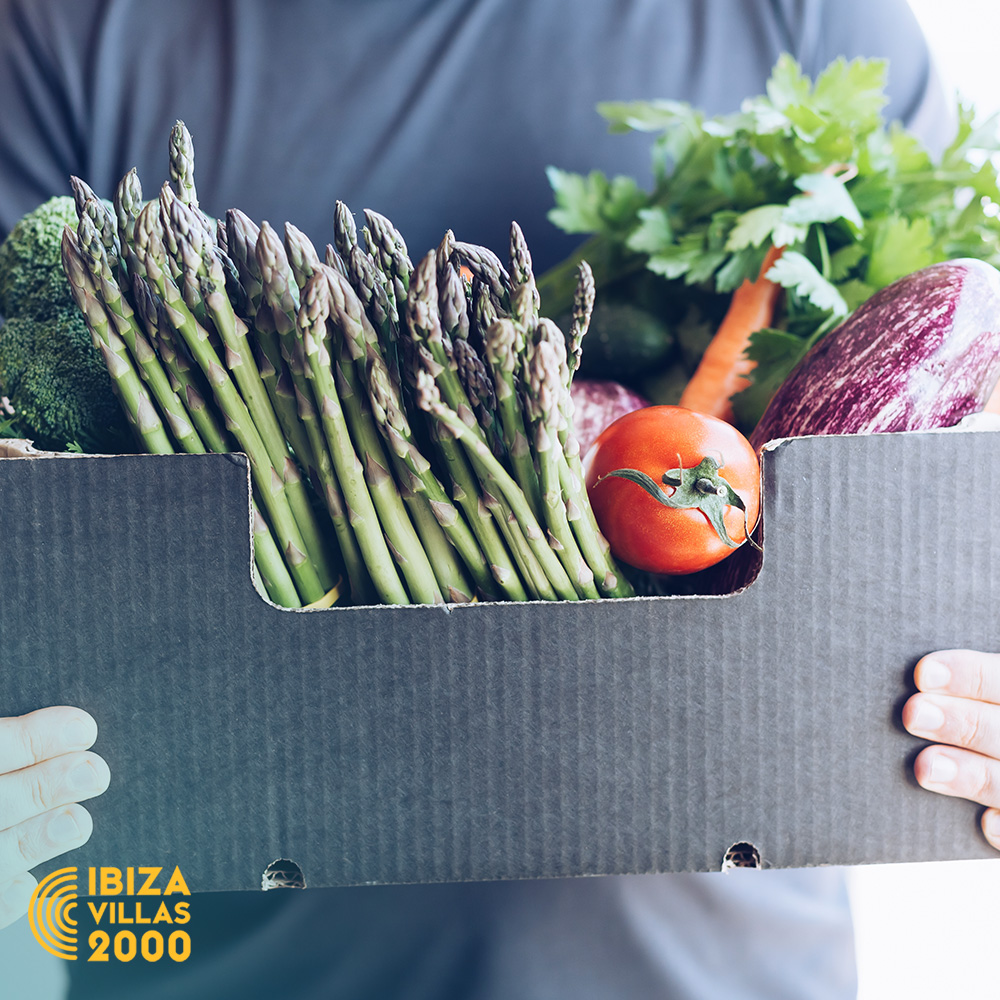 There is nothing better than arriving at your holiday home where the fridge is fully stocked to your specifications, and you haven't had to lift a finger.
We have partnered with the exceedingly eco-friendly delivery company, Green Delivery Ibiza, to deliver you this fantastic service. Follow the link below so that they know you are an Ibiza Villas 2000 guest, choose the delivery service you want, fill your cart up just like any home delivery service and provide the name of your villa in the notes section.
Checkout just like with any other online shopping portal and voila, full fridge on arrival. You're welcome!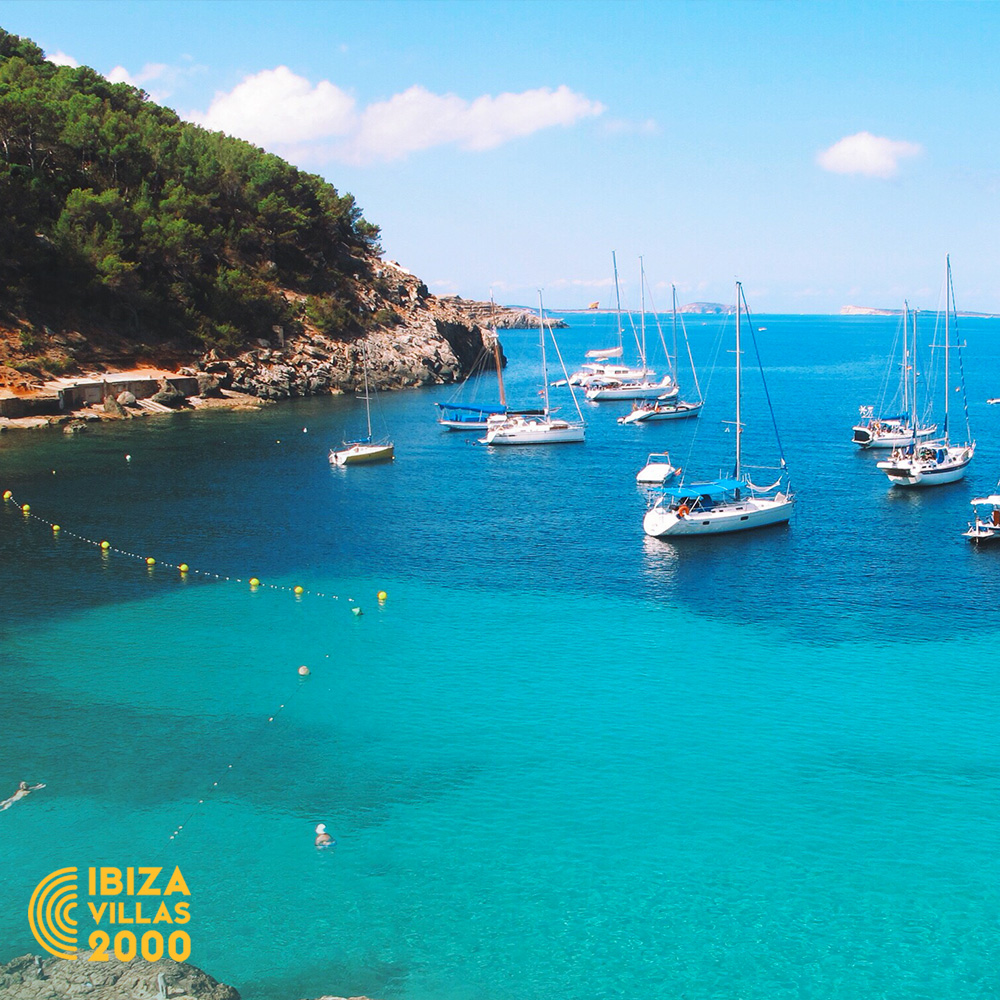 We work with the best boat chartering companies on the island, hands down!
Whether you want to take a trip to Formentera from Ibiza Town, sail around the magical west coast of the island from San Antonio, or take a day excursion to Tagomago from Sta. Eulalia, we offer it all.
Our personal favourite partners, and eco-pirate Extraordinaires, offer a unique and stunning experience on their eye-catching eco-catamarans that leave from San Antonio, powered exclusively by the sun and the wind.
We are all about promoting environmental conservation at Ibiza Villas 2000, especially when it comes to our island, and these guys without a doubt do it better than the rest.
You can find a poster in your villa where you can scan a QR code to book direct, or you can speak with your rep on arrival or enquire using the email address listed below.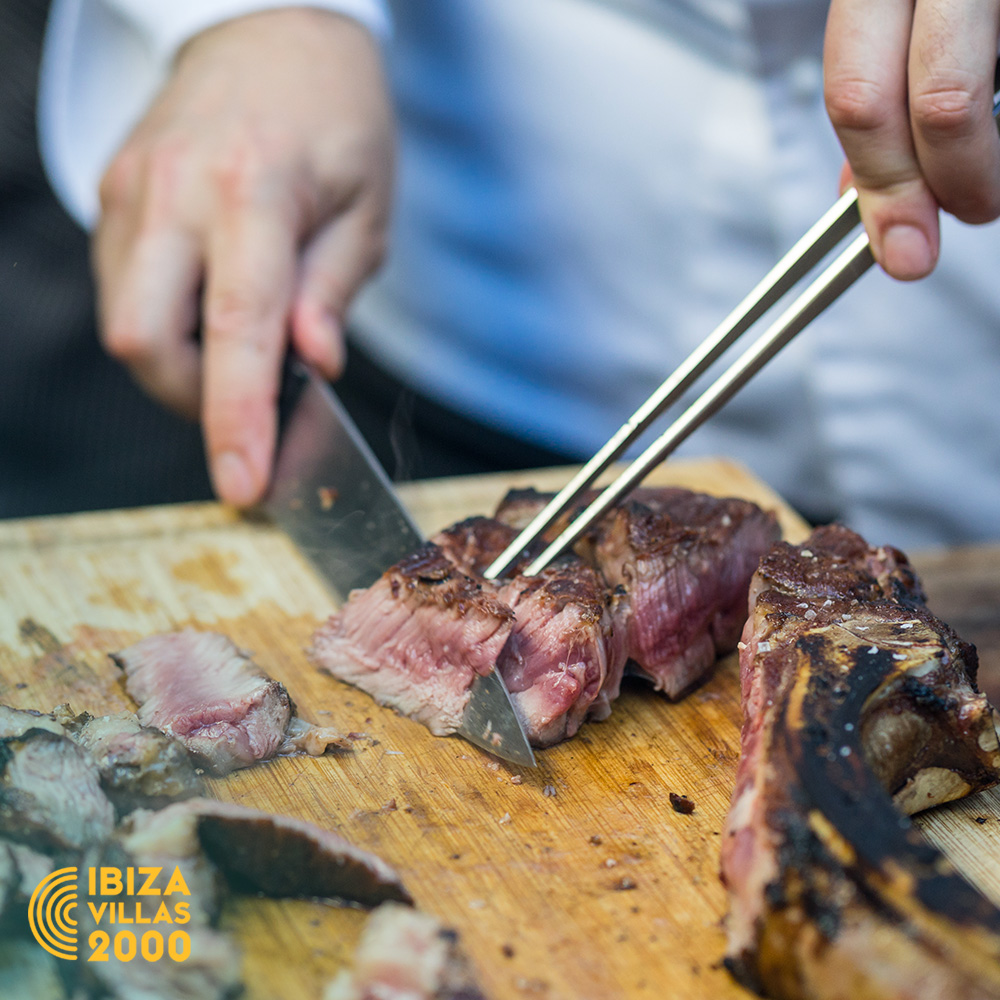 We think that it's very important for home caterers to not only be fantastic chefs, but also to be a warm and welcoming addition to the night that you have dedicated to fully enjoying everything that your villa has to offer.
This is why we only work with caterers that we know personally. From former Ibiza International School English teacher turned Novak Djokovic's private chef / Guardian food writer, to long-term island food connoisseurs who have catered for the biggest and best events around.
These guys can really bring the heat when they step up to serve their refined dishes, so be sure to take full advantage of what will be an evening to remember.
Please speak with your rep on arrival or enquire using the email address listed below.
MASSAGE & BEAUTY TREATMENTS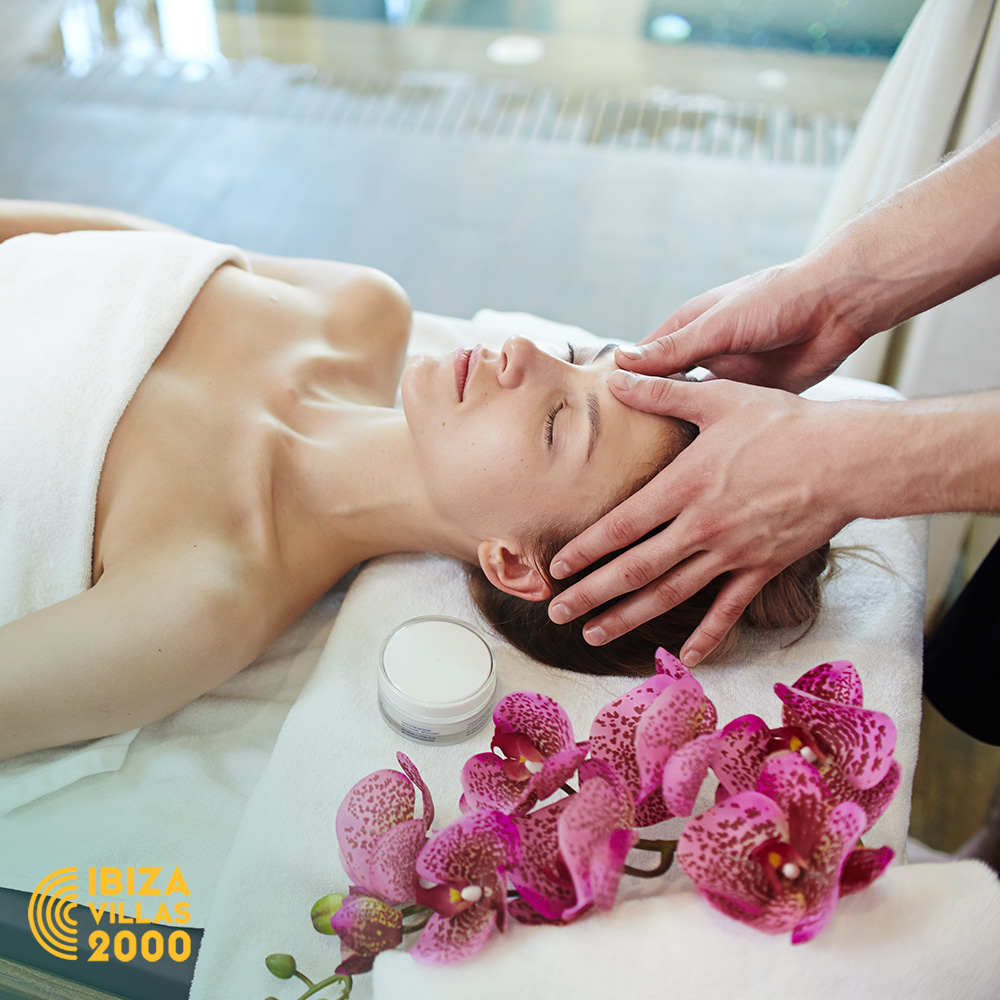 Whether it's a big night to prepare for or some peace and serenity that you're after, look no further.
Our wonderful partners can come to your villa to prep and/or pamper you to your hearts content.
With over 10 years experience making people up and providing rest and relaxation to happy customers, you won't be disappointed by calling in the professionals to get everything you want and more out of a home-spa experience.
Please speak with your rep on arrival or enquire using the email address listed below.
CAR, MOPED AND QUAD BIKE RENTAL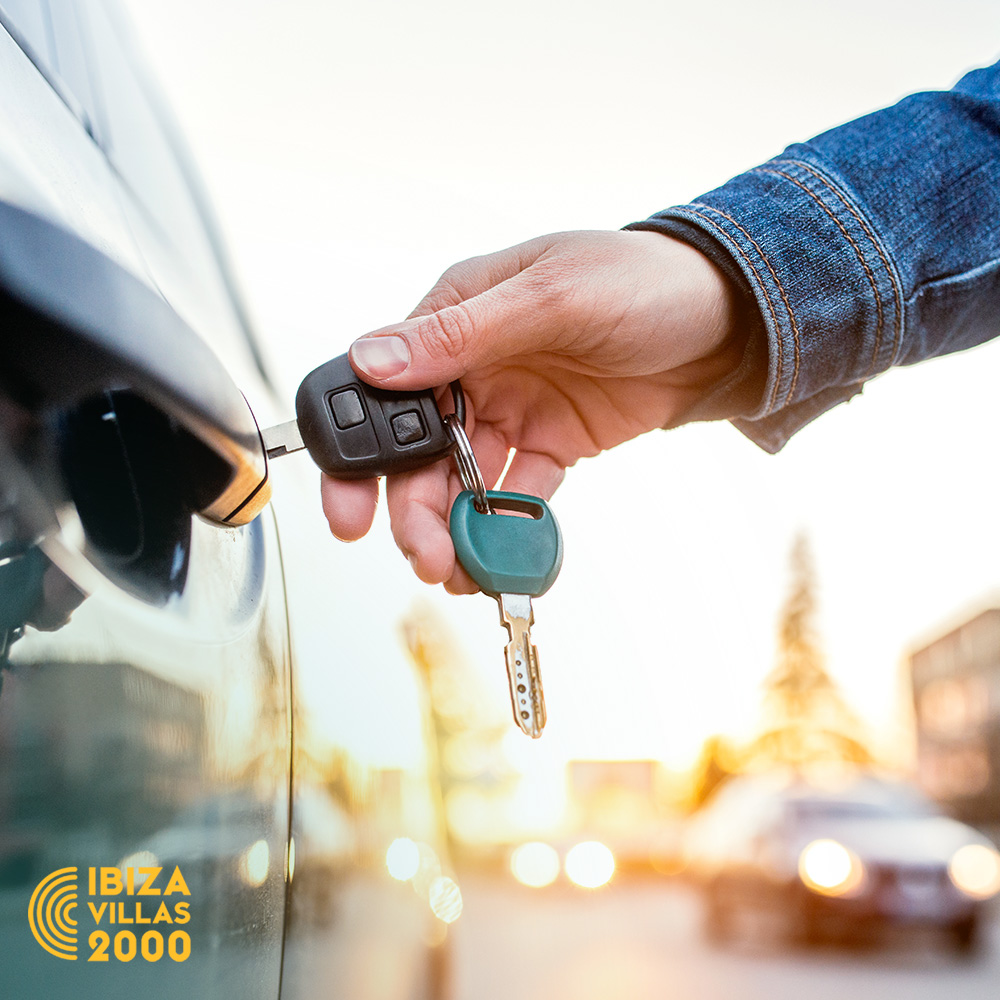 You might have heard the horror stories that are set at the front desk of an Ibiza car hire company.
We can confirm that these stories absolutely are 100% true. This is why we work with a local company that will deliver the car to your villa and won't charge you through the nose for bringing the vehicle back with something as simple as dirty tires. At the cost of a slightly higher price point than the non-local companies, you can avoid the silly queues at the airport offices by taking advantage of the villa delivery service, and you can feel safe in that you won't be receiving any unexpected and unreasonable charges upon the return of the car.
Please enquire using the email address listed below.