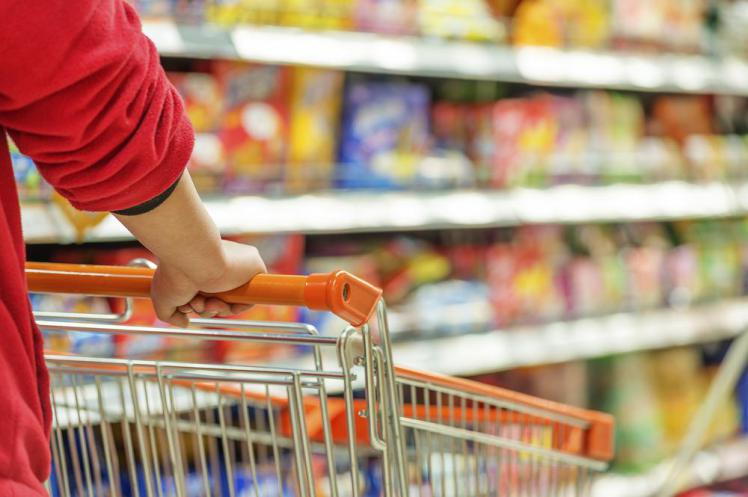 If your party is arriving late at night or you simply don't want to spend your first day in Ibiza queuing up in a supermarket, why not take advantage of our food and drink service and have some essentials waiting for you at your villa to get your holiday off to a good start?
The food and drink packs are based on an average of 8 – 10 people. For larger groups (or if you would like enough supplies to see you through your first few days) please order in multiples of packs, for example 2 packs for 15 plus guests etc.
The Food and Drink arrival packs are only available for pre-orders and orders must be placed at least 3 days prior to your arrival. Due to the high volume of guests we accommodate during the summer we are unable to offer a tailored shopping service or substitute specific items, however we do offer an alternative for vegetarian guests. Your shopping will be delivered to the villa ready for your arrival and one of our team will collect payment from you either on check-in or the following day depending on your arrival time.
FOOD ARRIVAL PACK – €120
3 litres semi-skimmed milk / 6 bottles still mineral water / 1 box English teabags / 1 jar instant coffee / sugar /2 English breakfast cereal / 2 litres orange juice / 2 loaves sliced bread / 2 butter/margarine /2 packs sliced ham /2 packs sliced cheese / 2 packs bacon / 2 tins of baked beans / 1 doz eggs /2 pizzas / 3 large bags of crisps. (In the vegetarian option the bacon and ham will be replaced with Spanish tortilla)
MIXED DRINKS ARRIVAL PACK – €120
2 bottles white wine / 2 bottles rose wine / 2 bottles cava /24 beers / 1 litre bottle Smirnoff vodka / 2 large Coca-cola / 2 large Sprite / 1 bottle tonic water /6 cans Red Bull / 1 bag ice /6 bottles still mineral water (the 4 bottles of wine can be replaced with a further 24 beers subject to availability and sufficient notice received.)
SIMPLE BEER PACK – €100
100 cans of cold San Miguel waiting in your fridge
BBQ PACK – €17 PER PERSON (minimum 8 people)
Are you thinking of having a barbecue round the pool during your holiday? We can provide you with a fantastic BBQ pack with meat from one of the best butchers on the island. For 17 euros per head there is a fantastic choice of meat ready prepared for the barbecue (see below) and we even provide the charcoal, firelighters, ketchup and burger buns!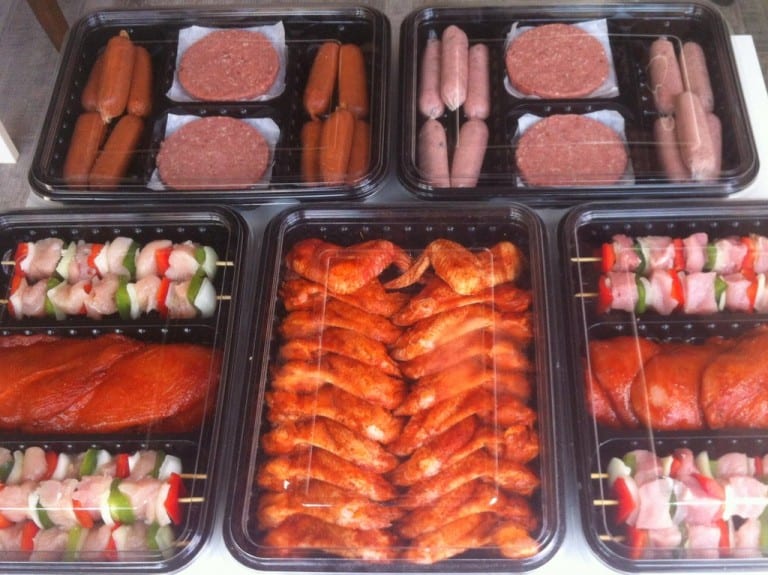 Chicken & pepper kebabs / spicy pork sausages / beef burgers / chicken wings / burger buns / bottle of ketchup / bag of charcoal / box of firelighters.
You can order a BBQ pack ready for your arrival at the villa or have it delivered during your holiday with 24 hours notice. If you would like a BBQ pack for a Sunday, please order by noon on Friday. Contact your villa representative during your stay for more information.
TO ORDER YOUR PRE – ARRIVAL SHOPPING PLEASE USE THE FORM ON THIS PAGE.