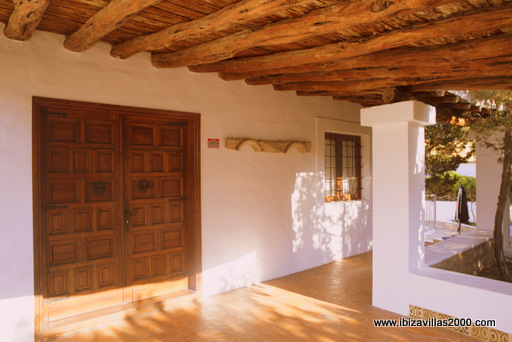 Check-in and check-out times
The standard check-in time is 4pm and the check-out time is 10am on your day of departure. Please bear this in mind when booking your flights and planning your first and last day in Ibiza. However, we know it is not always possible to arrange flight times that perfectly coordinate with your arrival or departure from your villa, so we have some check-in and check-out options that you might like to make use of where possible.
All arrivals between before 4pm will need to head over to our local office, based at the Rude British Café in the centre of Playa D'en Bossa, just a 5-min drive from the airport. There, you'll be whisked through check-in by our amazing operations team, Jacs and Ilsa. If you arrive too early for immediate transfer to your villa, then simply leave your bags with us and hit the beach! Same goes on your final day. If you have a late flight, then simply leave your bags with us, enjoy your day, then pick-up later on. We serve great value drinks & snacks, there are showers and we can even print your boarding pass.
Early check-in and late check-out service
Where possible, we can arrange for your villa to be ready earlier than 4pm on your day of arrival. It may also be possible to allow you to stay in your villa later than 10am on your day of departure. This service costs 20€ per person, with a minimum charge of 80€. If you only need to bring forward or extend your stay by only a couple of hours, the charge will be reduced.
This service is subject to availability and due to the possibility of late bookings either side of your occupancy, we can normally only confirm an early check-in or late check-out a few days prior to your arrival or departure. For this reason, the charges for this service are to be paid in cash on arrival for early check-ins or during your occupancy for late check-outs.
If you know in advance that your flight times are problematic for the check-in or check-out times, and you want to guarantee an early entry or late departure, why not consider booking an extra night at the beginning or end of your holiday? Our Bookings Team will be happy to advise and talk through your options. Send your request or enquiry using the form on this page.
CHECK OUT OUR LUGGAGE STORAGE PAGE FOR MORE OPTIONS TO HELP YOU ON YOUR DAY OF ARRIVAL OR DEPARTURE.
*All services are subject to availability