Playa d'en Bossa, the longest beach on the island.
Ibiza Town, the port city overlooking the Mediterranean is the island's Capital and somewhat confusingly for first-time visitors.
Playa d'en Bossa has become the hottest destination on the island, drawing a hugely diverse crowd to this lively 2.7-kilometer beachfront resort.
The daytime party, which began with the infamous after-parties at Space back in the day when the Terrace had no roof, has now escalated into a culture of its own.
The arrival of Ushuaia in 2011 followed, by the Hard Rock Hotel Ibiza in 2014 brought daytime pool parties up to a new level of excess, with superstar DJ's playing to packed poolside crowds from midday to midnight, before the late-night crowds kick in and cross the road over to Space.
The last few years have also seen the exponential rise of the über beach club, where what was once simple shoreline chiringuitos have developed into the glossiest of venues where guests can book a VIP daybed on the sand (for a few hundred euros in high season!) and relax in style while being served gourmet food and cocktails throughout the day.
Then as the afternoon wears on, the music ramps up, and clients kick off their flip-flops and start dancing in the sand to random A-List DJ's who pop up along the playa d'en Bossa beach venues to play pre-party sets before heading off to Pacha, Amnesia or Privilege for their nighttime gig.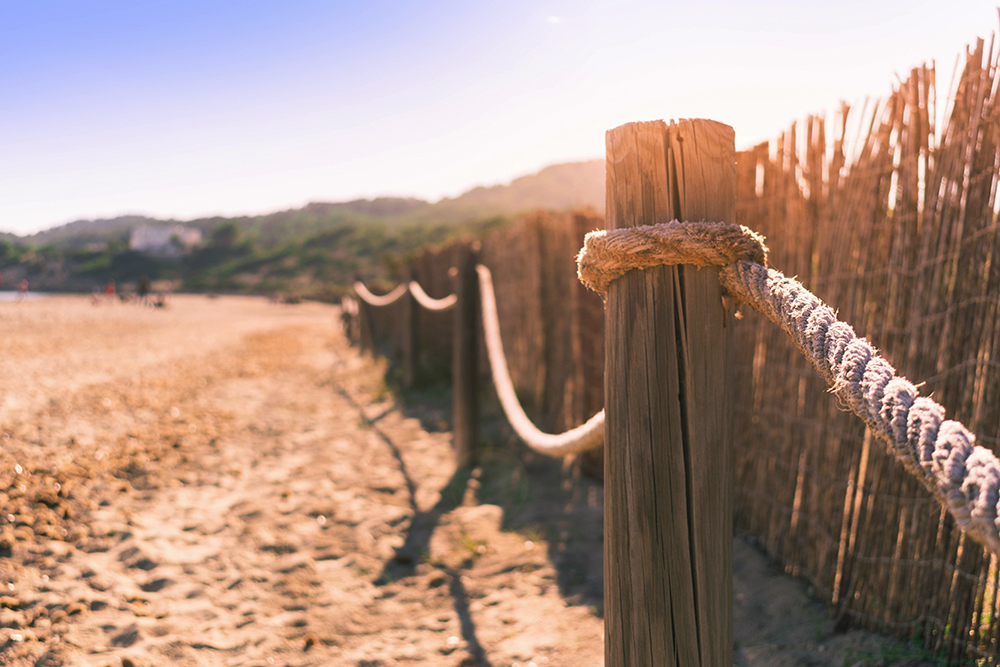 Off season
Playa d'en Bossa is a wonderful, peaceful stretch of beach, fairly deserted apart from a select few venues staying open to serve well-priced local menus to year-round residents in the winter sunshine, but in the summer months you'd be hard pushed to find a place to lay down your beach towel.
The vibe is high-voltage, fun-loving, and oh so glamourous! Pretty much every venue now has an adjoining boutique stocked with designer label kaftans and jewelry, and there are even pop-up beauty salons for that vital blow-dry or manicure to seamlessly transform the well-groomed clientele from daytime beach-chic ready for a night on the town.
While some Ibiza purists despair of the VIP culture so prevalent in Playa d'en Bossa, it shows no sign of abaiting and continues to attract record crowds every summer, as the whole resort feels like one huge party which is exactly what many island visitors want!
The streets surrounding the main strip are home to countless souvenir shops, many more reasonably priced cafes and bars, and some more low-key little gems such as island-favorites Clandestino restaurant and the Passion Cafe.
Playa d'en Bossa's summer spirit is really something unique and its proximity to Ibiza Town makes it a continually popular choice of holiday location, which is why we have so many villas in the vicinity to choose from!
Check out our range of villas in and around Playa d'en Bossa by clicking here
Read our complete guides for more detailed information: