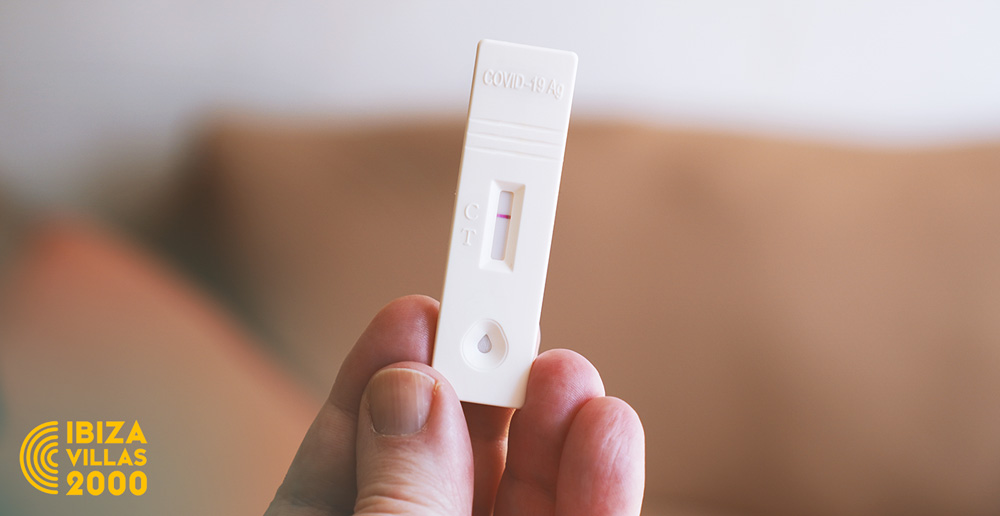 Certified Rapid Antigen Testing
Ibiza Villas is now proud to offer Rapid Antigen testing for travel, priced competitively at 35€ per person.
Our reps are fully certified to administer testing and can do so in the comfort of your villa.
This certification allows our staff to work with our partner doctor, who can approve your results and provide a fit to fly certificate if your test comes back negative.
Please speak with your rep on arrival or enquire using the email address listed below.
What Regulatory Approvals does the Certified Rapid Antigen Testing Have?
The Test Kit is both CE and UK compliant and MHRA approved (Medicines and Healthcare Regulatory Agency) which comes under the The UK Government Department of Health.
Excalibur SARS-CoV-2 Rapid Antigen Test has been independently tested by several leading bioscience and testing laboratories and their testing demonstrated that the Test Kit Express/Excalibur test outperforms other marketed Antigen tests for both Accuracy AND Speed.
The independent validators include AstraZeneca, Imperial College, Liverpool School of Tropical Medicine (WHO-backed laboratory), The Catholic University of Korea, St Mary's Hospital of Xiamen Boson research laboratory.
The Test Kit is both CE and UK compliant and MHRA approved.
Our customers can be reassured that Excalibur Healthcare Services are a UK-based research, pharmaceutical & biotech company whose Chairman and CEO is Professor Sir Chris Evans, OBE. Throughout the current SARS-CoV-2 pandemic, Excalibur Healthcare Services has been a principal supplier to the UK Government, the National Health Service and governments and healthcare providers worldwide – providing ventilators, testing kits, PPE and other crucial medical supplies.