10 Ibiza accommodation hacks to save you time, cash & hassle
This first chapter from The Ibiza villa rentals guide is dedicated to pre-search organisation.
Pretty much every holiday accommodation search starts with a heap of undecided people trying to come to an agreement about what everybody wants. Do yourself a favour, ladies & gents.
Check out these time-saving and stress-busting hacks before you even begin your search for a rental villa.
Then you'll be well on your way to you and your f&f having the time of your lives in the perfect Ibiza villa with absolute minimum fuss or bother.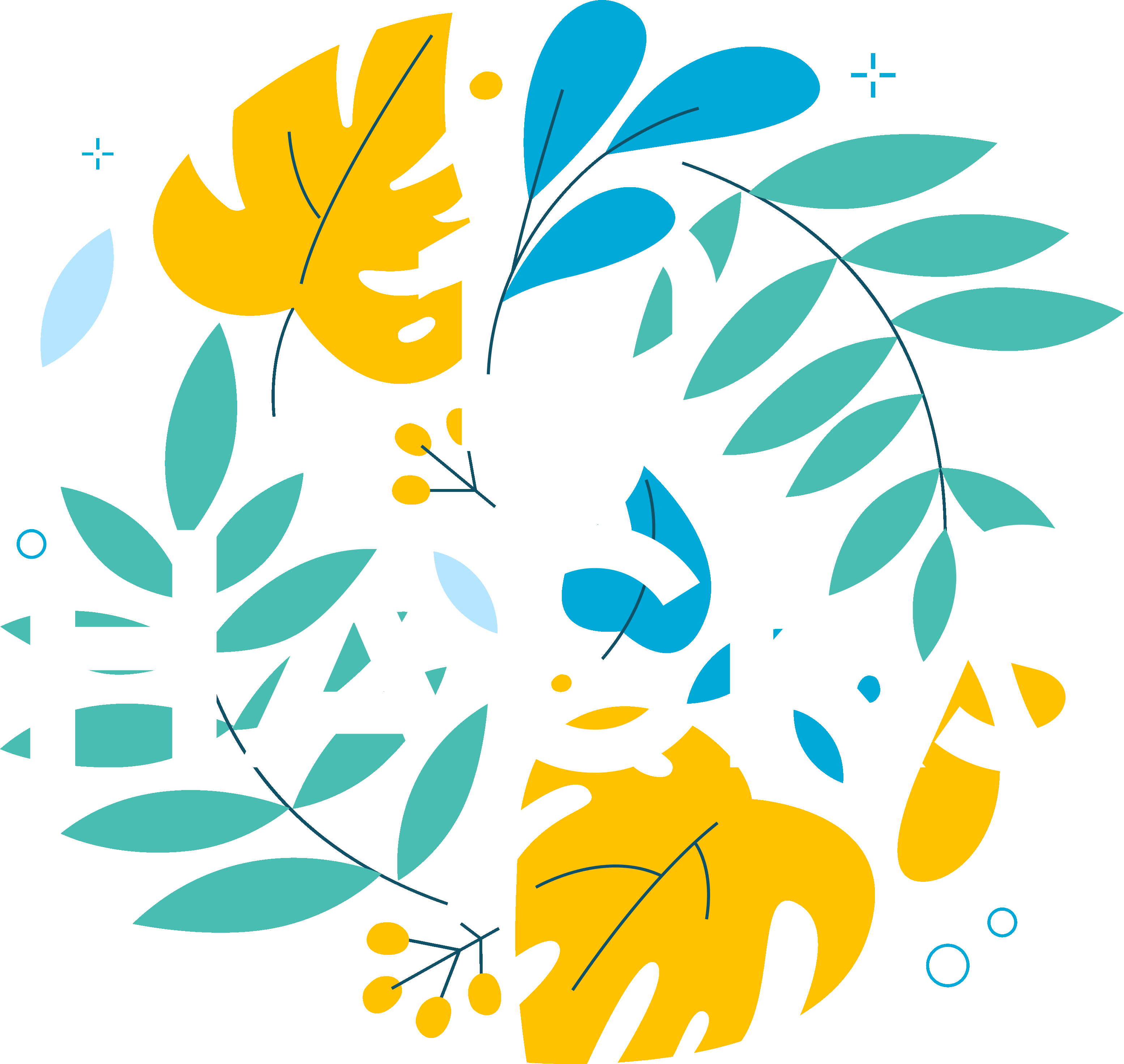 01: Decide on a budget
(and stick to it)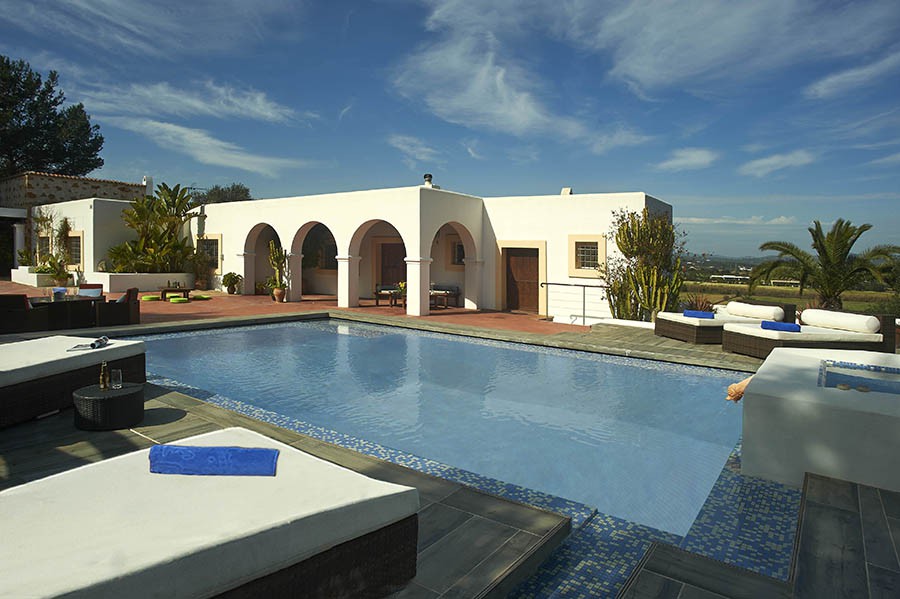 Get your mates/family/nearest & dearest together and decide on a collective budget for your holiday villa before you start looking.
Honestly, this will save you a whole world of unnecessary browsing through tonnes of unsuitable accommodation. Once you have a budget, you can narrow down your search and save a heap of time.
TIP: Ibiza villa rentals guide – the larger the group, the cheaper the price (per night, per person) your rental price generally gets.
In fact, you'll be amazed how affordable villa rental can be.
Let me give you an idea…
Here's the kind of villa you can rent for (much) less than 100 quid per person per night (pppn).
Planning a special occasion and prepared to splash out?
Villa Omni
£20,910 per week mid season. That's £299 pppn (low season £153pppn)
02: Be specific about what your group needs
Agree on the group's accommodation needs and be realistic. If you're bringing the family, you'll want a family friendly villa rental, maybe with a great kitchen and child safety features around the pool.
If you're a group of mates who want to do a whole heap of clubbing and plan to be out quite a bit, maybe you won't need anything super fancy. Just close to the action but with a private pad, pool & decent audio gear to chill with your favs after a night out. Or maybe chose a pad that top notch Ibiza Djs use!
The more detail you give to your agent the more relevant your options will be and the less faffing will be done. Guaranteed!
Generally speaking, the more sophisticated the facilities you need, the more budget you'll need to ensure you get them.
Click here to see the villa that Carl Cox streamed live from last year with DJ Magazine.
Click here to see the villa DJ Uner used for his!
03: One person acts for the group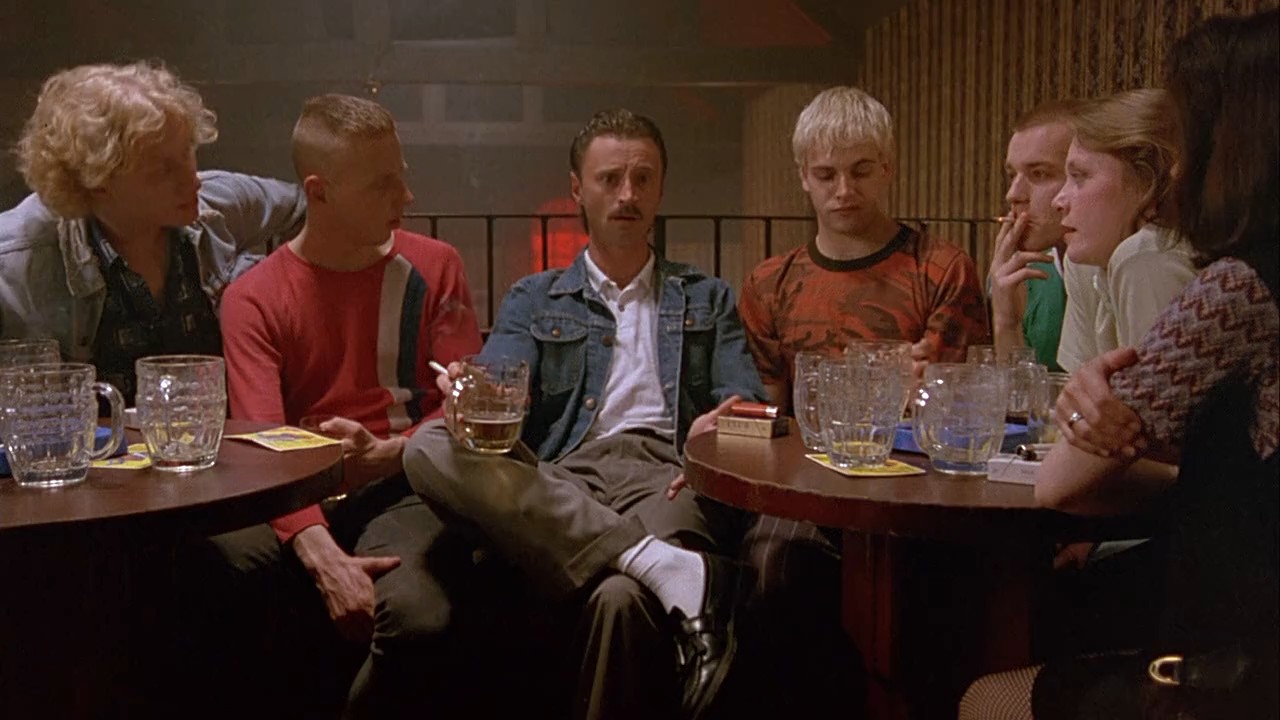 Have one designated person to liaise with the agency/villa owner, collect cash and make your booking ON A CREDIT CARD, friends! Firstly, booking without a credit card leaves you open to all kinds of scams. Don't risk it (more about this later in Chapter 5 'how to avoid the pitfalls').
And that's not all.
You'd be amazed how often villa agencies get two (or more) members of the same group trying to book/amend/cancel/rebook the same villa on the same dates. Utter confusion ensues & voila. Event management collapse & unnecessary stress before you've even started.
Scene taken from the 1996 film adaption of Irvine Welsh's cult classic novel, Trainspotting
04: Collect cash up front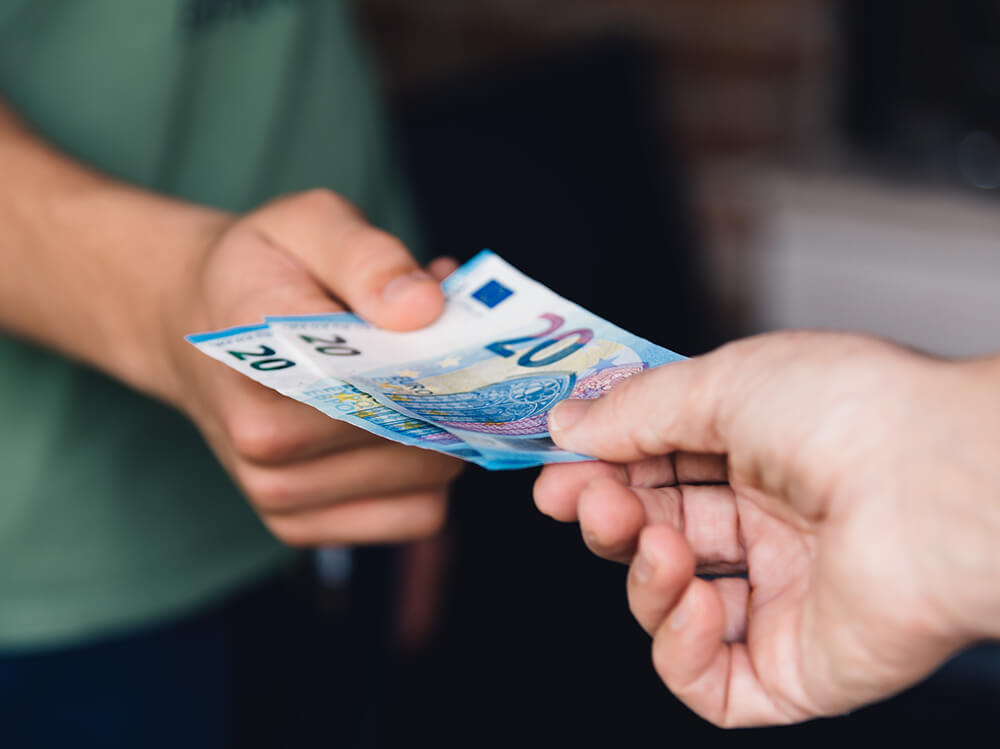 In my experience, it's best for the group to hand over their share of cash to that saintly, designated person before booking the villa.
Because the truth is…
It's a wedge of responsibility to organise a group booking already (seriously) without the added financial burden & hassle of having to chase people up afterwards for their share of the rental.
The cash can easily be paid by each of the gang into the designated person's credit card account. Then with budget loaded & ready, your heroic event organiser is ready to swoop & book when the perfect villa is found.
Great for bagging last minute bargains when you have to be ninja and swoop in quickly.
On the other hand, if you know exactly which villa you want already, then most agencies/owners will accept a small deposit to secure a booking short-term whilst you get your finances organised.
Click here to understand the booking process (safely) in more detail.
05: Be practical when choosing your villa location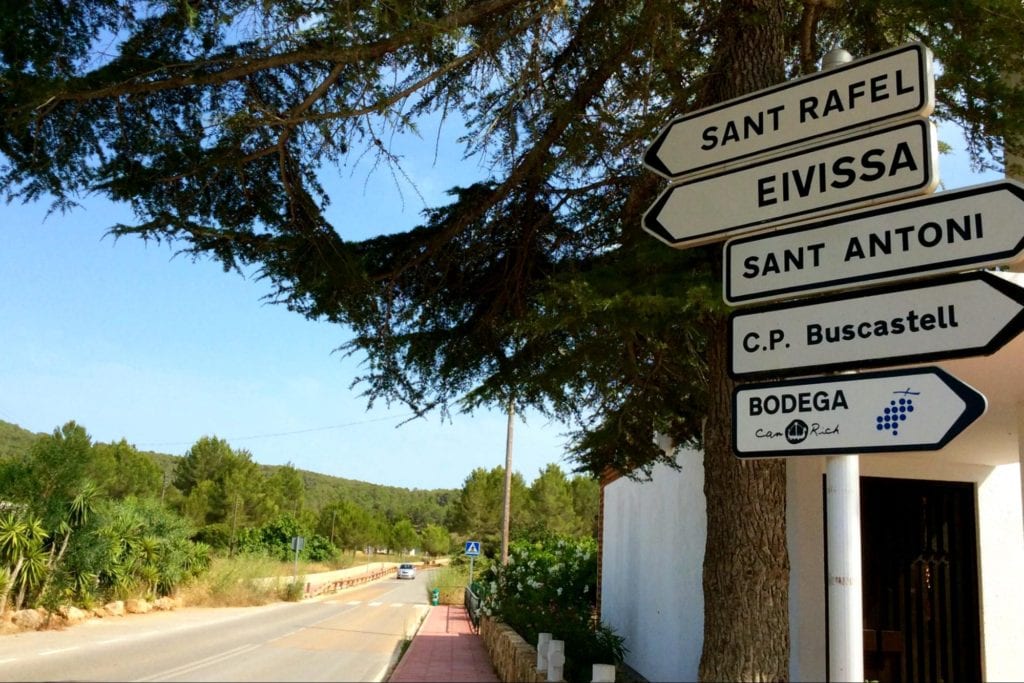 Research locations before browsing villas and bear in mind your holiday priorities will very much affect which area is best to base your private pad.
A romantic honeymoon may not be best placed in the middle of a thronging disco zone such as Playa d'en Bossa. A raucous stag do probably wouldn't be ideally located in a remote village in the north.
So I've written a simple overview to make it easy for you to know your Ibiza location types and identify party zones, chill zones, family zones & more.
In Chapter 2 we'll look at the 3 main location types and what you'll find there. In Chapter 3 we'll narrow it down to specific resorts, beaches, towns and villages.
PLUS a handy chart that shows you at a glance which locations are close to club zones.
TIP: Getting around Ibiza has to be thought about in advance or you could easily end up stranded. More about this in Chapter 2.
06: Choose your dates wisely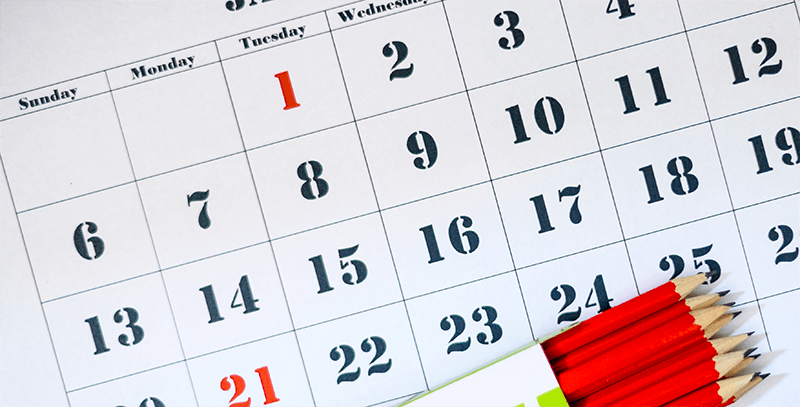 Unless you're tied to set holiday dates, do your research and visit Ibiza at the right time for you.
Party heads want to be checking out May – June & Sept – Oct for the Ibiza opening/closing parties (cheaper flights & villa rental prices too).
May, July, August & late October is when most families visit (due to the school holidays) so it's when you'll find the most family facilities open & bustling.
Check out Chapter 4 – when is the best time to visit for a condensed, month by month low-down of weather, what's on, vibes & highlights.
07: Don't think twice - hire a car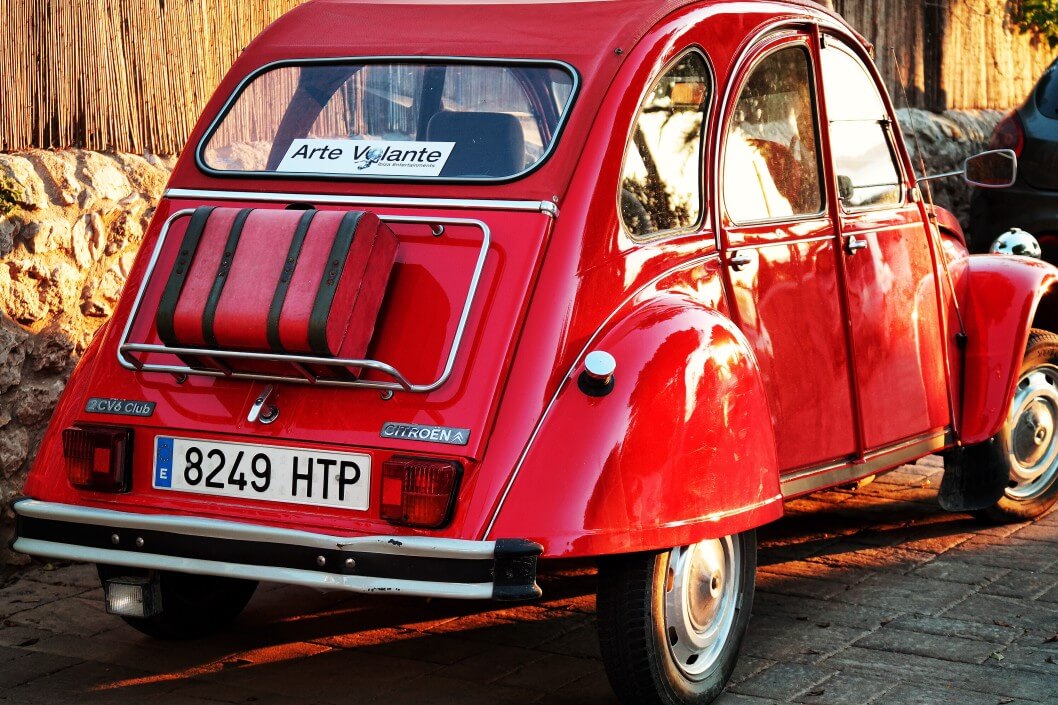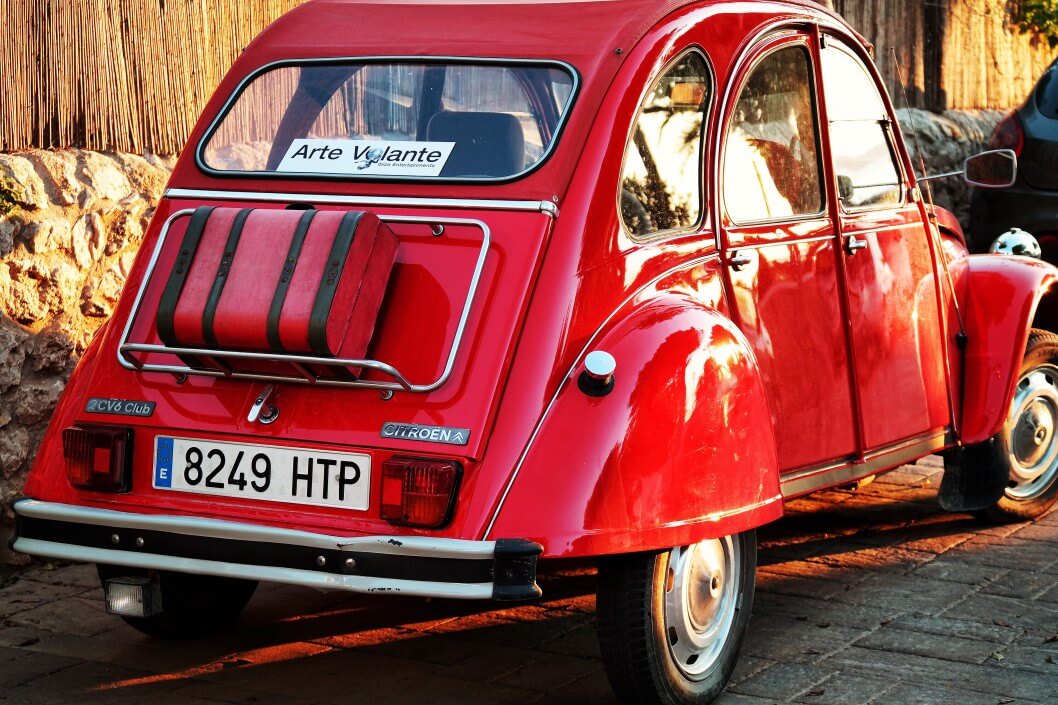 Book car hire in advance. Guys, there's no point in dithering or waiting to hire a car in Ibiza at the last minute. That's the extra-expensive way to do it & how to maximise the chances of being saddled with a rip-off operator. There are plenty of them too. The best value & most reputable car hire outfits are always booked in advance.
And be aware.
No matter how 'close' a villa is to a town, village, beach or resort, it's a rare villa that's closer than a 20 walk away from the nearest shops (could be hours away, depending where you are and what time it is!).
Just hire a car. You'll be glad you did.
Check out Chapter 2 for tips, tricks and links to the good guys.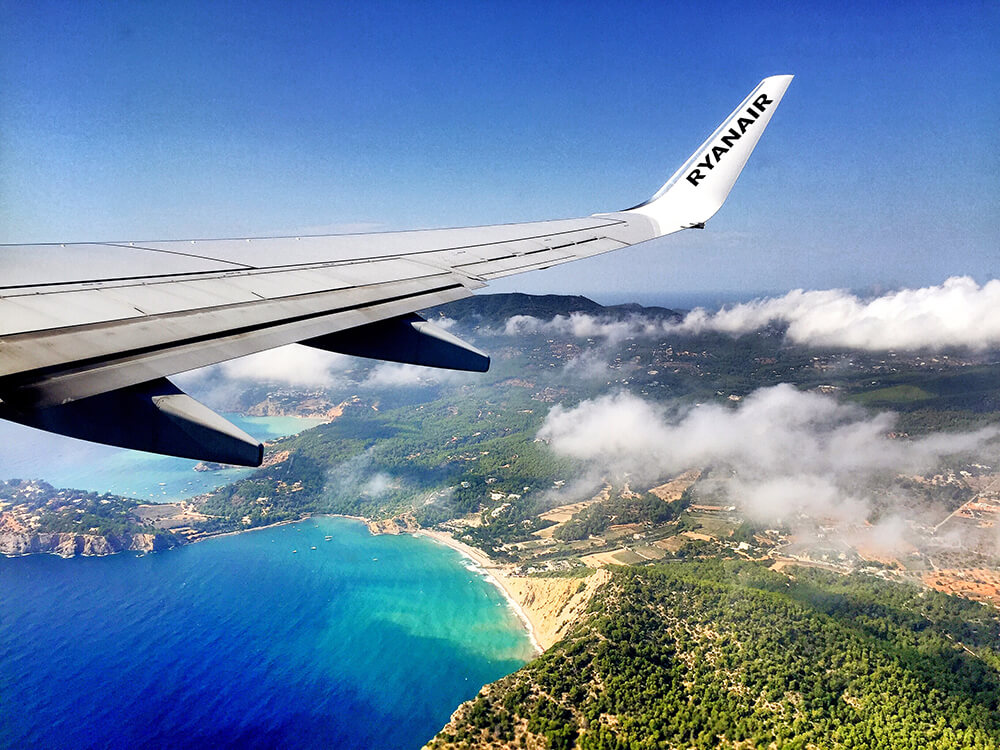 Check out flight options before you book your villa and start planning as far in advance as you can. Easyjet, Ryanair, Thomson and Jet2 all run cheap spring/summer flights to Ibiza. And when searching for flights bear this in mind: not all, but lots of Ibiza villa companies/owners only rent for a minimum of one week and often only Saturday – Saturday.
And another thing.
If your preferred flights fall on days other than Saturday & your stay is less than a week, you'll need to find a villa owner/agency who welcomes short-term bookings. Ibiza Villas 2000 welcome short breaks, naturally!
Monday – Thursday can be a good duration to go for as sometimes villas are rented just for the weekend and owners can slot you in.
TIP: If your group is larger than x 10, it's worth contacting the airline too, as they'll usually help to streamline the flight booking process for you. Jet2.com are great for this.
Check out Chapter 4 for details of which companies fly UK-Ibiza, month by month.
09: Check the accommodation & agency is legit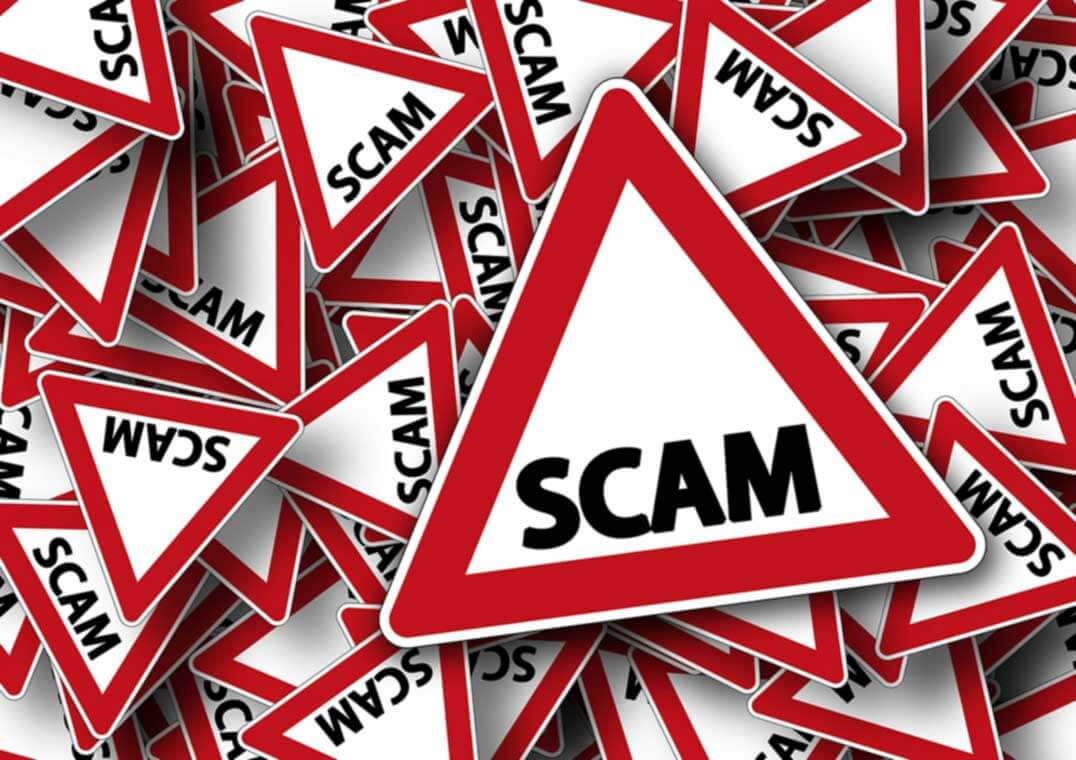 Check the villa rental agency/owner/property are legitimate before you book. Beyond the the disco glitter and pine-clad mountains of Ibiza lies a dark and murky world of online villa scams.
And the results can be heartbreaking.
I've seen many a tear shed as good people arrived to Ibiza for their dream villa holiday, only to find that the villa in question was legitimately booked to someone else. Their holiday ruined. Their money gone.
Chapter 5 tells you exactly how to avoid this nightmare scenario.
10: Leverage last minute discounts
If your group are spontaneous, last minute types and are willing to be flexible on either date or location or property, follow steps 1-4 above and contact your preferred agent/owner. Ask if they have any last minute availability.
Here's the secret.
If an agent or owner's property is empty and the dates you're after are a couple of weeks or less away, you can often negotiate yourself a mega discounted price. Up to 60% off in some cases. There's really insanely cheap Ibiza villa rental to be had out there if you know when to push for it.
There's more.
Travel agents usually decide on their special offers the month or two before. So if you know you want to come to Ibiza in June, look for published offers during April / May. If you want to come in September, look for published offers around July / August etc.
Last year (for example) the Ibiza Villas 2000 team gave regular discounts of between 30 – 60% for villas with last minute availability.
It's worth keeping an eye out if you're savvy.
You are taking a risk here though that the best villas have already been snapped up. I also wouldn't advise this hack for high season, when 100% occupancy is normal.
TIP: Bargain hard and don't be afraid to ask. But at the same time, know when it's feasible and when it's not. Eg: trying to negotiate a discount on a big, popular, well-located villa during Ibiza high season is just not gonna happen.
To sum up
You've now got a good overview of the main potential stumbling blocks to a happy Ibiza villa holiday and exactly how to avoid them.
And please don't be alarmed!
Most of the pitfalls I've mentioned here could apply to any popular holiday destination. Ibiza generally has a very low crime rate & the vast majority of visitors to the island have a brilliant disaster-free holiday.
And of course…
The entire objective of this Insider's guide to Ibiza villa rental is that you have the holiday of your dreams. Now go forth, don't get ripped off and find your perfect villa!
We brought everything you need to know together.
Insiders advice, local info and a tonne of tips & links so you can dig deeper.
Download our Ibiza villa rentals | insiders guide for your 2023 holiday
10 Ibiza accommodation hacks to save you time, cash & hassle