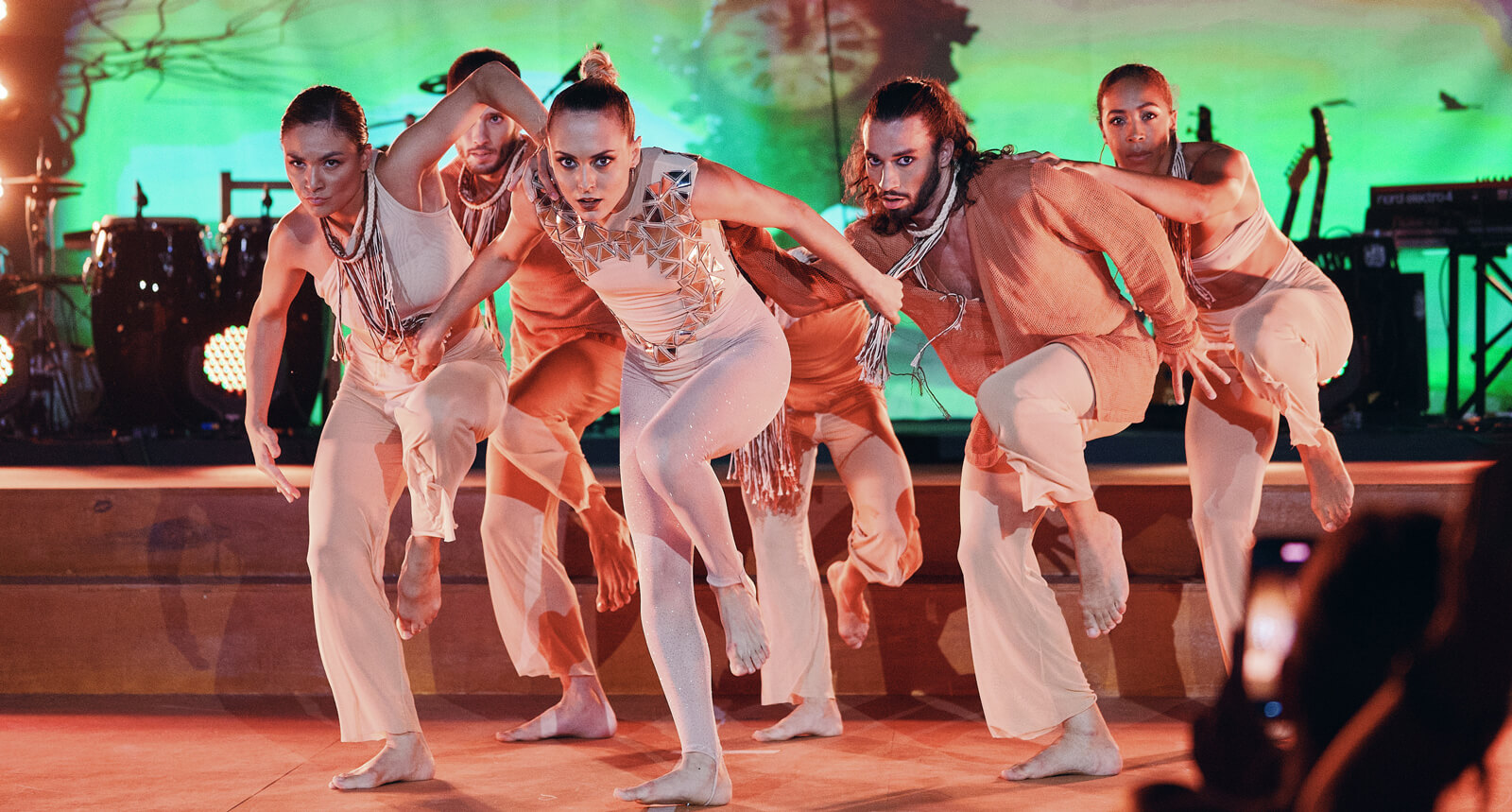 It's theatrical dining, but not as you know it.
Pioneering a new chapter in the history of Ibiza, 528 Ibiza is an all-new evening venue fusing entertainment, high-end gastronomy and island heritage. Opening in August 2021, the innovative project – set in the rural hills of Benimussa on the island's west coast – whisks guests through the ages via immersive music, art and theatre performances, plus creative Ibicencan-influenced cuisine that honours Ibiza's past while nodding to the future.
The dream of Bartolo Escandell, a born-and-bred Ibicenco who'd envisioned a dinner-and-a-show concept with a difference since the 70s, 528 Ibiza is set to become a must-visit destination on the Ibiza map. As 2021 ushers in a new era of tourism, Bartolo knew the time was right to enlist a cast and crew of internationally renowned professionals to help him bring his dream to life, starting with long-term leisure industry pioneer, Andy McKay (Pikes, Manumission).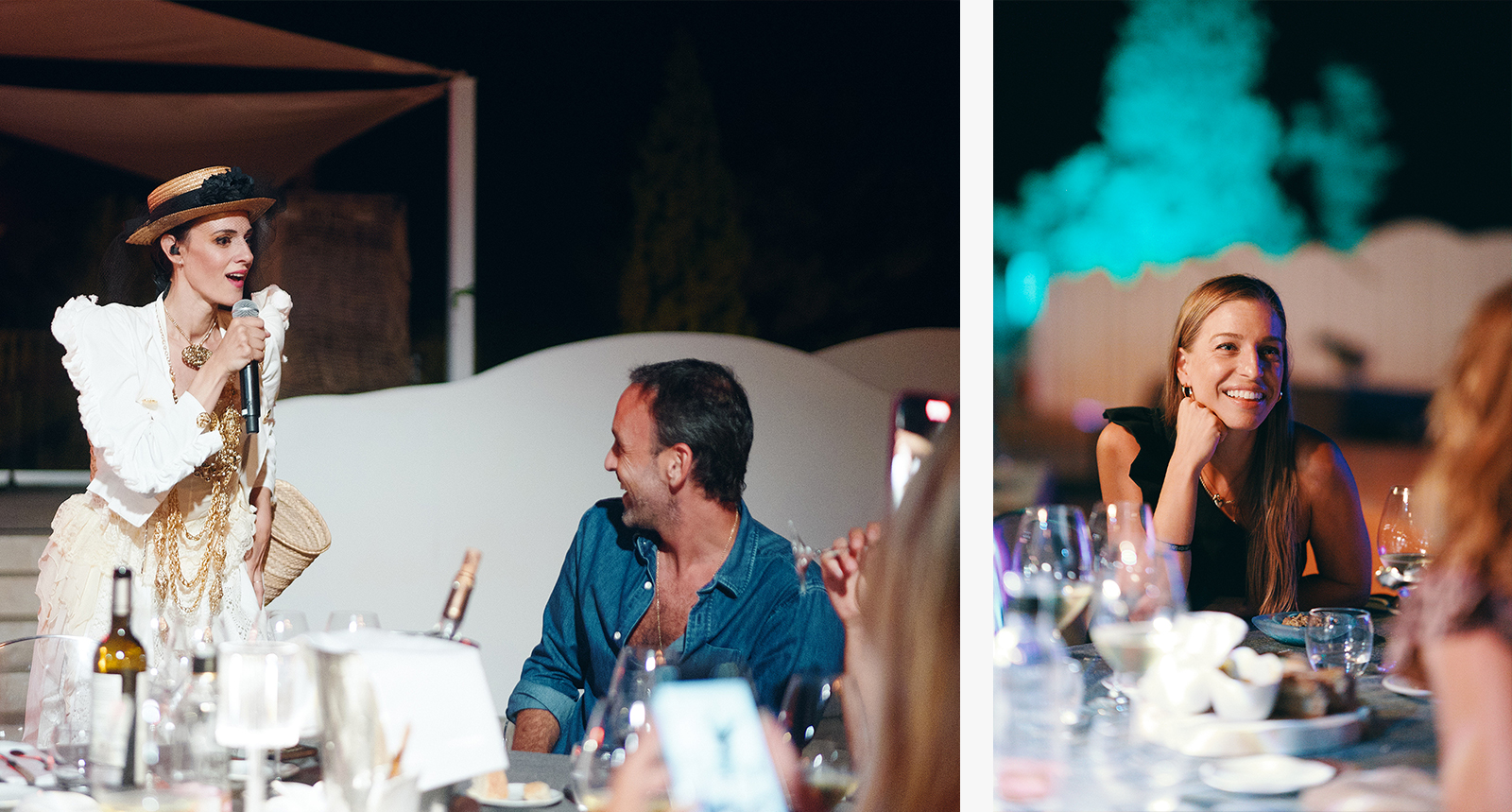 Drawing on decades of experience in the entertainment and hospitality industries, in addition to invaluable local connections, the duo created 528 Ibiza, a multi-sensorial experience based on the elements of earth, water, wind and fire, in addition to the myths and legends of Ibiza's bygone eras. The experience begins at 7.55pm (five to eight), as dusk settles and the stars begin to twinkle above. There's a sense of alchemy in the air, as surprising blissful bites and delectable cocktails are delivered in at every twist and turn, before diners reach their rooftop tables.
Through cuisine, our hand-picked team of vanguard chefs – led by internationally renowned head chef Gonzalo Aragüez and talented sous-chef Massimiliano Bartelloni) – take taste buds on a gastronomic journey that digs deep into the roots of Ibiza's soil, evokes each of the elements and sings with modern Mediterranean authenticity. The high-quality, seasonal ingredients are plucked from the venue's surrounding farmlands (Bartolo himself delivers lemons and limes from his orchard dailu) and the nearby sea – this is a true taste of Ibiza.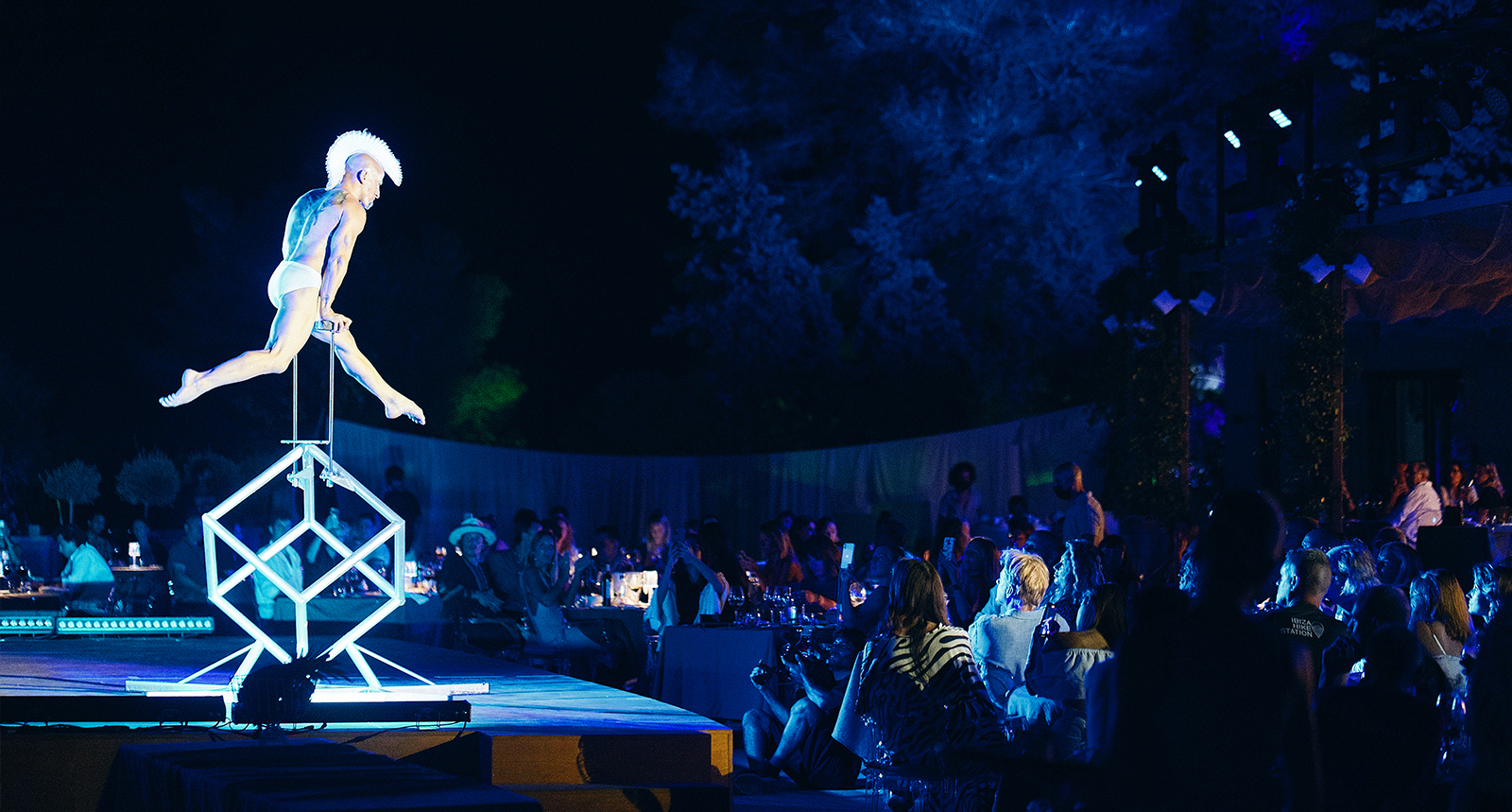 Meanwhile, that feeling of magic springs to life all around the open-air venue, as our talented and diverse cast of international and homegrown performers embody the spirit of Ibiza, bringing ancient folklore and island legends to life through music, dance, acrobatics and theatrics, every which way you look. Further adding to the ethereal ambience is omnipresent miracle frequency, 528 Hz. This healing frequency is at the core of everything we do at 528 Ibiza, representing connection, spirituality, creativity, awareness, and love.
A surreal 360-degree performance that is a feast for the eyes and the soul alike – there's nothing quite like 528 Ibiza in Ibiza, if not the world.