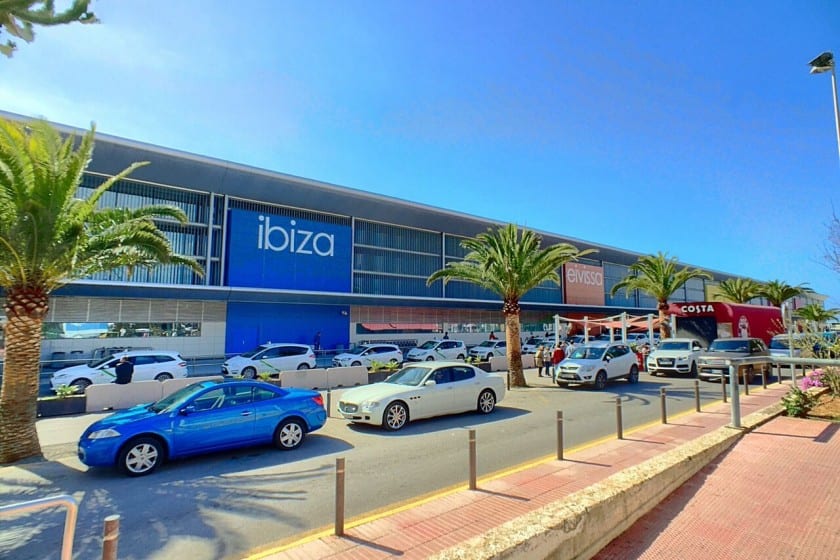 Make your arrival in Ibiza as simple and pain-free as possible by pre-booking your airport transfers. In the busy summer months the queues for taxis can stretch to the length of the airport. This can result in up to an hour's wait, which is the last thing anyone wants when they arrive on the island! It is vitally important you don't take an unlicensed 'pirate' taxi who, at best, will rip you off or, at worst, compromise the security of your villa.
We can arrange your transfers from the airport to your villa either with one of our own fully legal and licensed drivers or via one of our trusted Transfer Partners after 4pm.
Please note:
If your group arrives before 4pm, you cannot book a transfer direct to your villa. You can only check in after 4pm. If you arrive before 4pm please take a taxi or transfer to our Cafe / office in Playa den Bossa where you can check in. You can also store your luggage, have a drink or eat some good British food.
Alternatively email: transport@ibizavillas2000.com for a quote.
We only work with officially recognised and registered transport providers so you can be assured you are in safe hands. You will have a no-hassle journey directly to your villa as we only work with Transfer Partners who fulfill the following criteria:
1) The company has the licence to carry the general public.
2) The company is fully insured.
3) The company has permission to pick clients up from the airport, from villas and from outside restaurants and clubs
4) The drivers have taken the necessary exams to drive the general public.
5) The drivers are police checked and do not have a criminal record.
6) All vehicles are tested and road worthy.
You can get an immediate quote and arrange your transfer for your arrival or departure dates by clicking here which will take you to our Airport Transfer page.
If you are arriving in advance of your 4pm check-in time, or are checking out at the end of your holiday, but not flying until later, you can bring your luggage to be stored at our cafe and Bagdrop in Playa den Bossa and then collect it later in time for your transfer to the airport, leaving you free to enjoy your last day on the island. You can even have a shower and print off your boarding pass before leaving and have a drink and relax in our chill-out lounge.