1. Buying your sunglasses off the looky looky men.
Ibiza's Looky Looky men are an institution. Not only are they one of the best ways to get the Ibiza lowdown they are of course the only way to ensure your Ibiza holiday goes off in style. Leave your designer sunnies at the villa and head out for the night with your Bay Bans firmly on your face. Thrown in the pool at the afters? Sat on in the West End? There's no situation your Looky Looky Sunglasses cant handle. They generally have the lifespan of around 3 days so we highly recommend buying in bulk.
2. Mambo sunset
Ibiza is well known for its stunning sunsets and there is no better place to see it than at one of our favourite hotspots. Mambo first opened its doors in 1994 welcoming DJs such as Carl Cox, Pete Tong and FatBoy slim (to name but a few) There is no phrase more synonymous with Ibiza than "Meet you at the rocks by Mambo" Whether you decide to swank it up in the bar or risk a sprained ankle whilst drinking supermarket beer on the rocks the sunset is equally breathtaking.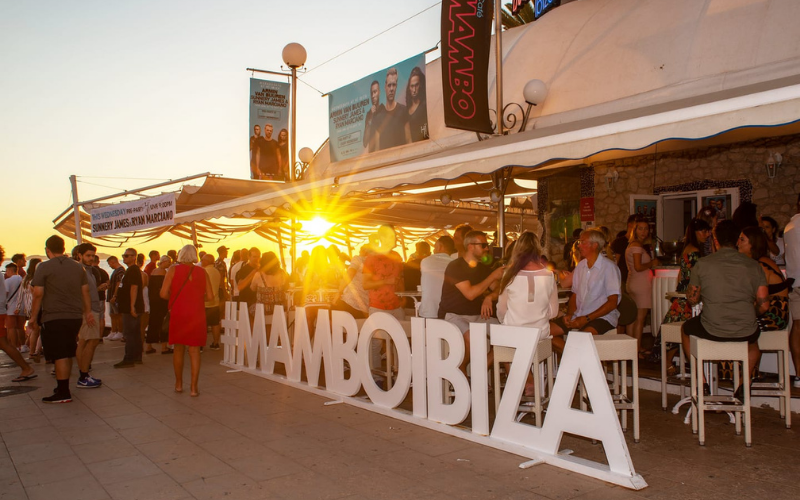 3. Grab a Bed at Ibiza Rocks.
Ibiza Rocks Poolside sessions are 100% happening this year, though beds are going fast so grab yours whilst you can. Not only is it the perfect place for you to give those sunnies an airing, you can hangout with your mates by your own sun-bed whilst listening to some of the best daytime beats on the White Island.
After a belly full of cocktails don't forget to grab the infamous Ibiza Rocks Pitta for your stagger home.
4. Buy your own weight in boho tat from the Hippy Market.
Ibiza is famous for its hippy markets and unless your homebound case is filled to the brim with artisan crafts then have you really been to Ibiza? Check out Las Dalias on a Saturday for an authentic Ibiza vibe or The Hippy Market in Bossa for a more general crafts and homemade pieces. Of course you can top up on shades here too.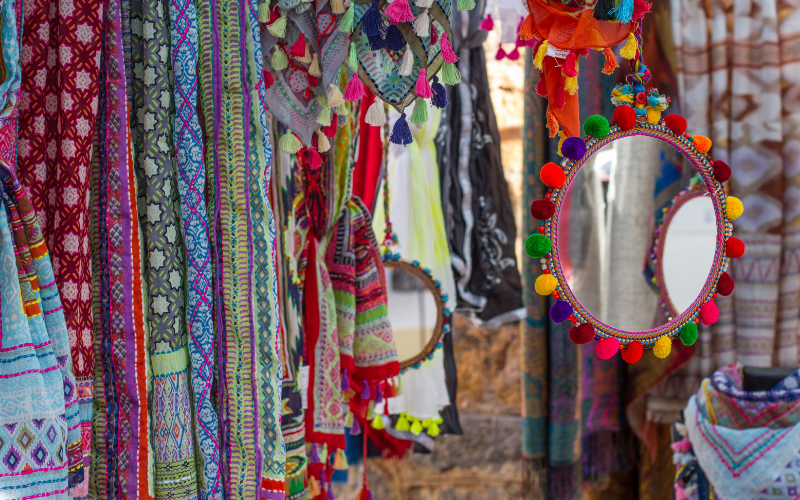 5. Get your picture taken by the Egg in San An.
The Egg is a statue erected in the early 1990s to commemorate the local claim of having been the birthplace of Christopher Columbus. The site of many a drunken photo, If it could talk we are pretty sure it would say "Please don't urinate there" It even has its own twitter account @TheIbizaEgg
6. Take an Eco Catamaran to Formentera and then for sunset at cap Des falco.
This year everyone is talking about boat charters, it's the perfect way to create your own private party without worrying about the current restrictions. Availability is limited though so book well in advance. Check out our boat rental offers here