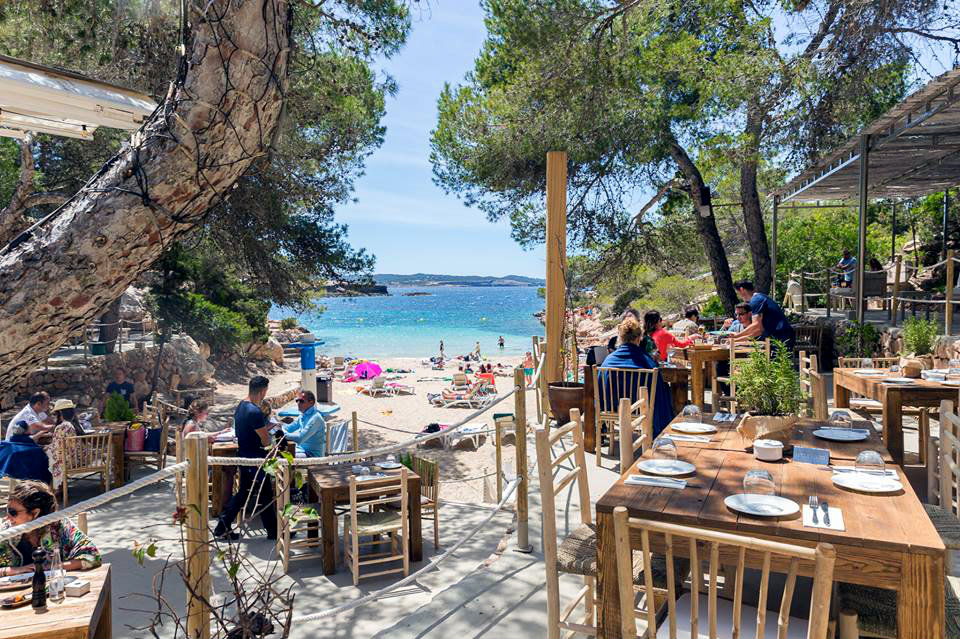 Part of the general regeneration of the San Antonio are the areas immediately surrounding the town. What used to be secluded beaches of those in the know are now buzzing with the more adventurous tourists willing to venture out of the centre. Cala Gracioneta is just such a place. Less than half a mile north of the edge of San An and not easy to find.
Cala Gracioneta Chiringuito
Once you do navigate the way, it's a good spot. A little small for so many people, the beach gets rather busy. As does the al-fresco restaurant there Cala Gracioneta Chiringuito. It's got a lovely location and I look forward greatly to going there off-season. The place itself is ideal. Covered rustic tables and walkways to blot out the siesta-time sun hammering down. A clear run from there down to the sea and nestled snugly in the ravine at the head of the cove.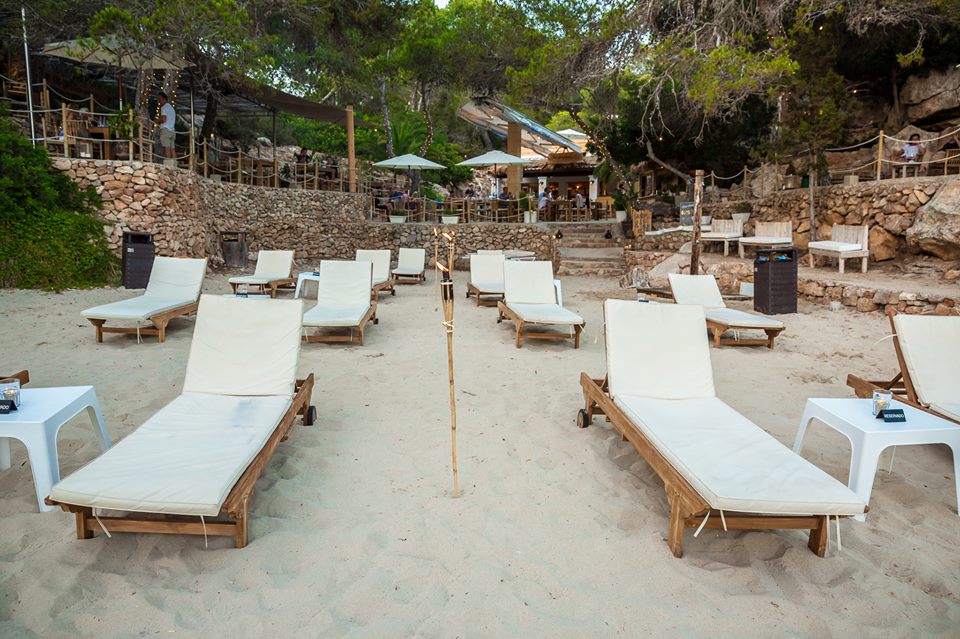 Unpretentious class
It's aiming high for San Antonio and I like that. It's not posh or up-itself, it's unpretentious and real but still with a bit of class. Looking at the menu I could see it wasn't cheap, which reassured. Wasn't expensive either for Ibiza, which comforted me even more. I was there 'undercover' this time. So while the service wasn't quite as hyper as I am used to as a reviewer, for somewhere so busy at lunch it was good enough. Every cover was taken up, and it buzzed with energy.
Spot on
I tried a cocktail while I waited and checked out the prices. Champagnes and wines were equally reasonable yet still had classy options if you wanted to choose them – always a good sign. The menu too was a straight line between basic and affordable up to posh and dear. A good balance I thought. I opted for calamari to start and cuttlefish croquettes. I like to check a place out by its basics. They were spot on.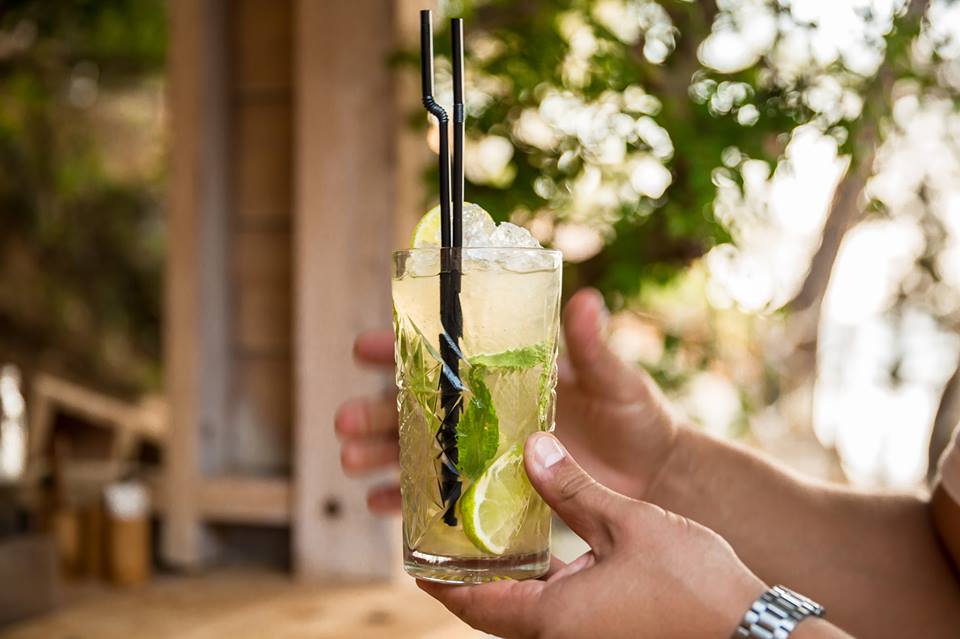 Perfectly cooked
Olives, pickles and home-made aioli and bread were there from the off, of course. Perfectly serviceable as you would expect. I went for Octopus braised with Sobrasada sausage chunks as a main, which arrived perfectly cooked. Again, another simple one that's tough to get right and all too easy to get wrong. My vegetarian friend had home-made nachos, meaty breaded mushrooms and a side dish of veg. Rather her than me, but she seemed happy. No room for dessert but the ones on the next table looked damn fine. Don't they always?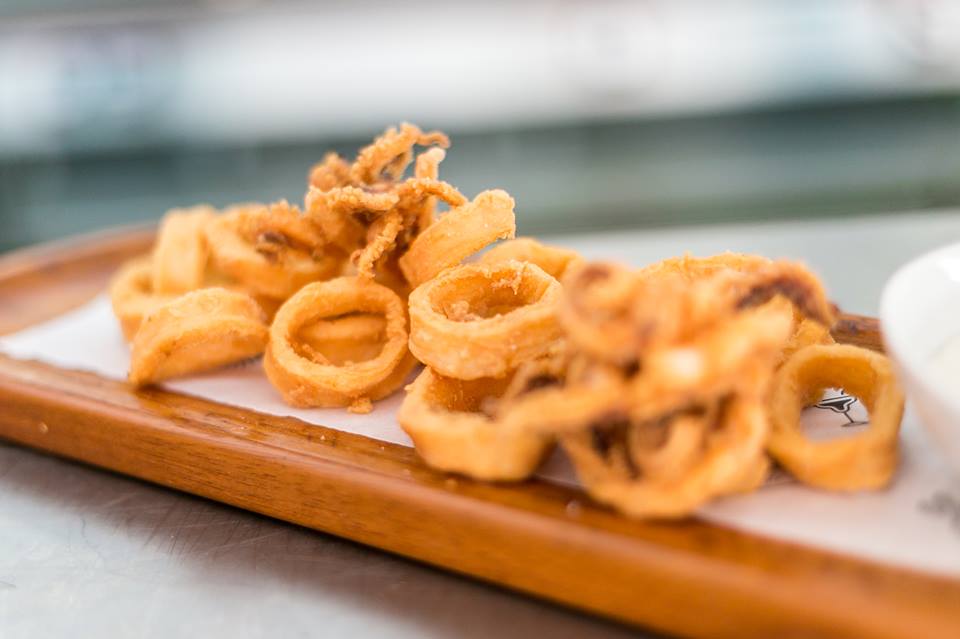 Lunch fit for a millionaire
It's a truly great spot if you are based in San Antonio and I would like to check it out in the evening when the beach crowd subsides. I love what they have done here and it is more of what the area needs. A bit of class in stunning surroundings. I even noticed a few millionaire's boats moored and depositing their owners on the beach, which is something you rarely see on this side of the island. Well done to all concerned, and I am glad I made the trip over incognito for a real experience.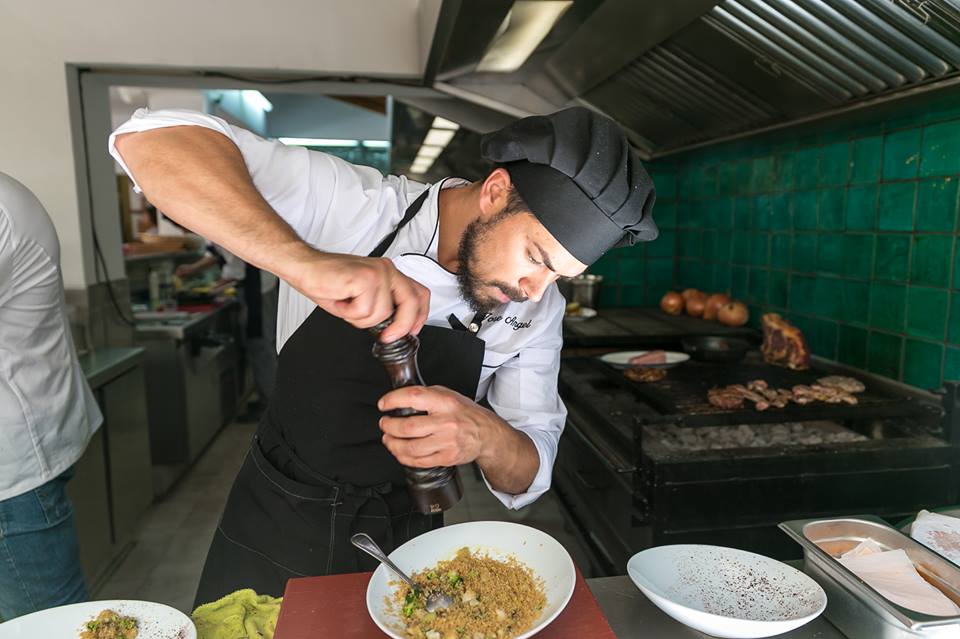 Fast facts
What: Cala Gracioneta Chiringuito. Mediterranean fusion. Seafood a specialty.
Where: Outskirts of San Antonio. Can be tricky to find so here's a map. Sat nav recommended.
Parking: Yes, a car-park is provided but beware, it's very rocky so proceed with caution. You can also park free on the street if you can find a space.
Prices: Mid-range. about 40 or 50 euros a head with drinks.
Disabled: Tough but possible. Steep steps descending from the street to the restaurant are not accessible by wheelchair. Staff can assist if asked.
Child-friendly?  Yes.
Reservation needed?  Definitely during high season. Call +34 971 34 83 38 or visit their website.
Words | Tim Sheridan  Images | Cala Gracioneta Chiringuito
Planning a trip to Ibiza? Interested in great value Ibiza villa rental in and around San Antonio, Playa D'en Bossa or Ibiza Town? Check out our lush Ibiza villa collection, with affordable prices, short-term and weekend breaks welcome. Like us on Facebook or follow us on Twitter / Instagram to be the first to hear about our fantastic special offers.