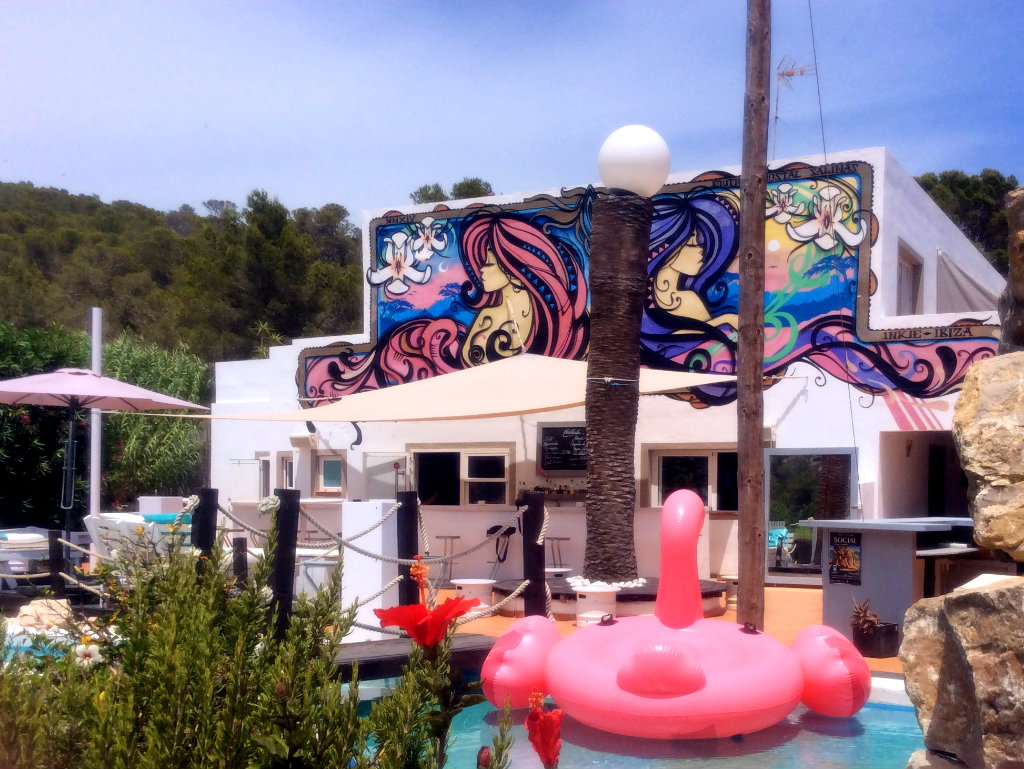 Although I've never been to the restaurant at Boutique Hostal Salinas before, there's no denying I love the people behind it. Dave, Duesi and Anita used to have the legendary 'Lo Cura' bar in Eivissa, a regular haunt for the island's resident characters. Boutique Hostal Salinas is exactly what it says on the tin. A small, boutique hotel opposite the buzzing Salinas beaches, so named after the salt flats that provided the Island's wealth for thousands of years. It's called the White Island for this reason, not what you might think. It has its own wee car park, although if full, there is a vast car park directly opposite for the beaches.
Carthaginian BBQ meets street art
First, you are met with a small pool that doubles excellently as a moat, and your eyes can't help but be drawn to the huge mural on the front of the edifice. Famous Bristolian "Inkie" has made his mark on the frontage and while fading glamorously, it's a striking sight for any visitor. A welcome bit of art in a plain world. Across the drawbridge, there is a modern take on an ancient brazier, a form of Carthaginian barbecue that was common in exactly this spot 3000 years ago. It is in-use to this day, but thankfully not used for burning sacrificial offal. Well… only if it's tasty.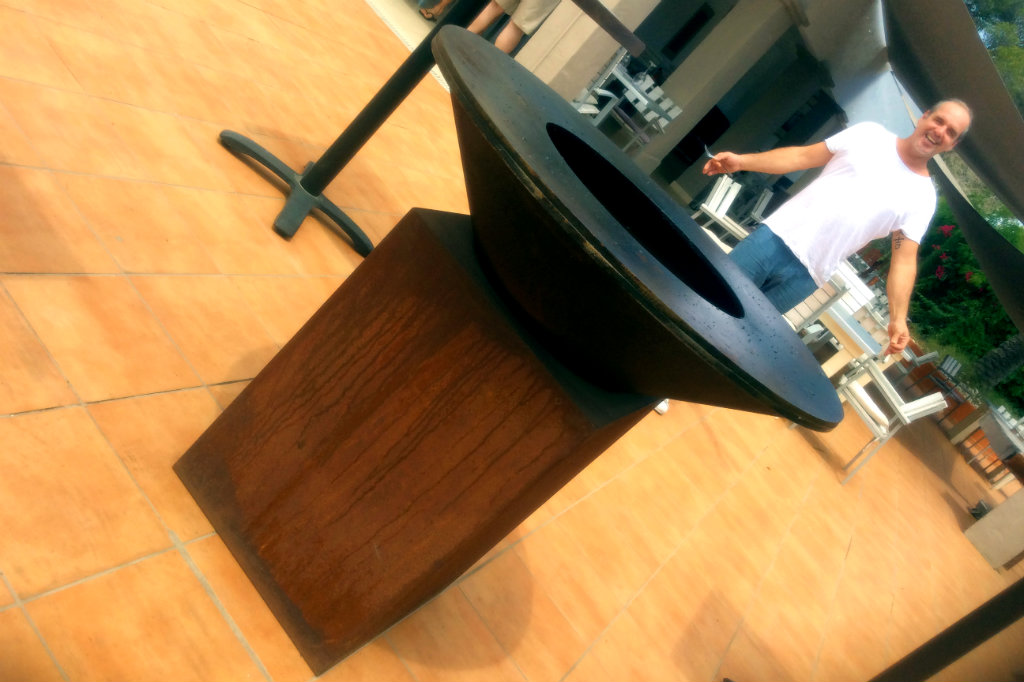 Galicia: hallowed Spanish region of plenty
David Phillips, local DJ and victualler, greets you warmly. Then Duesi jollies over with his Austrian warmth and hearty laugh. It's a hot one today but we leave the air-con for the tourists and brave the outdoors. The set-up is simple. Plain even. The food is the star we've come to see. Miguel is in the kitchen, a fiery Galician Hip-hop fan. The theme is Galicia. The hallowed Spanish region of plenty. There's something about that part of the world. Mamma's cooking. Rustic farmland. Legendary produce. No nonsense.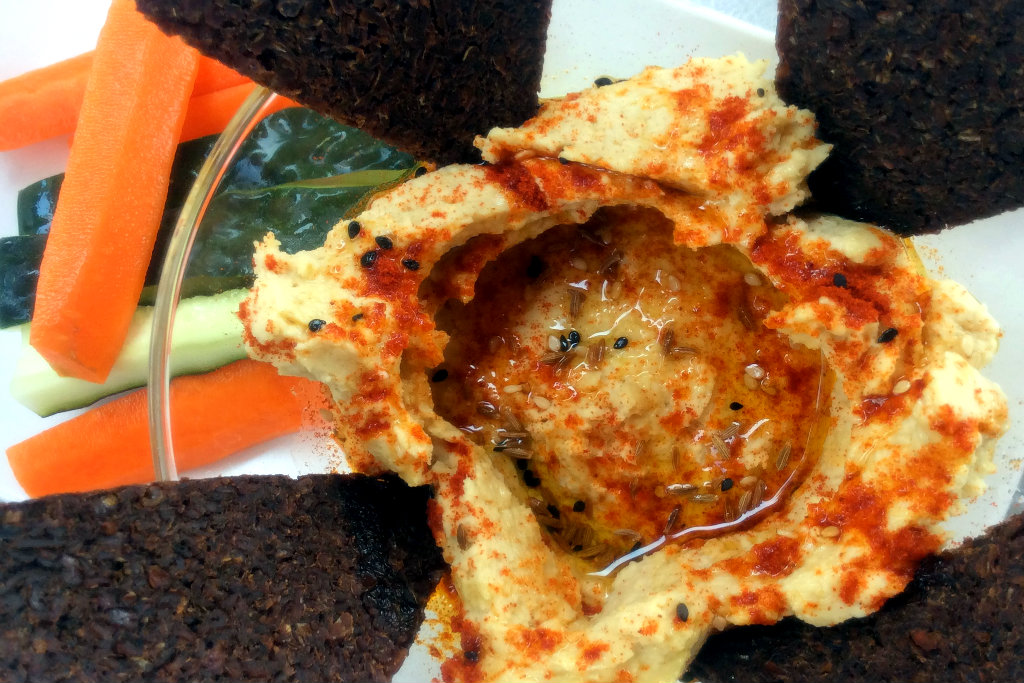 Note-perfect
We agreed to some olives, bread and aioli to start and a prawn and black Austrian bread starter was in play as was a goat's cheese salad. While Duesi went to talk to Miguel in the kitchen, Dave regaled us with the stories behind each dish as they arrived. Duesi attended us with a lovely crisp Ribeiro white while Dave explained why it takes 48 hours to correctly do Galician-style croquettes.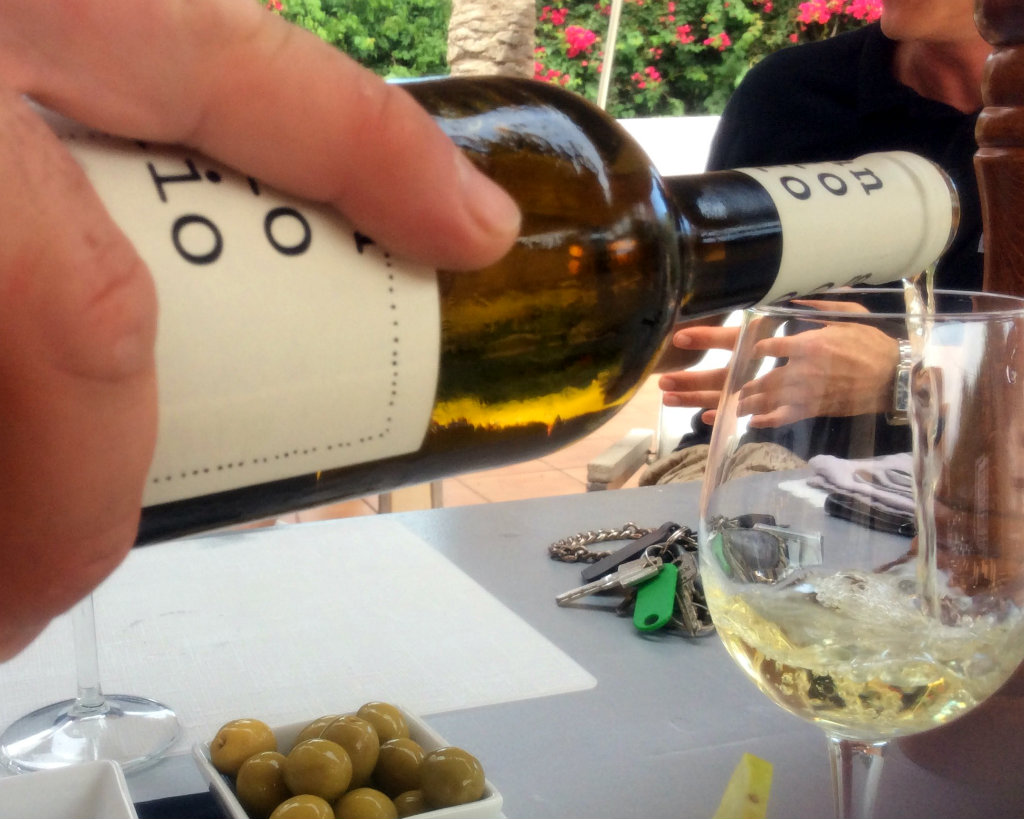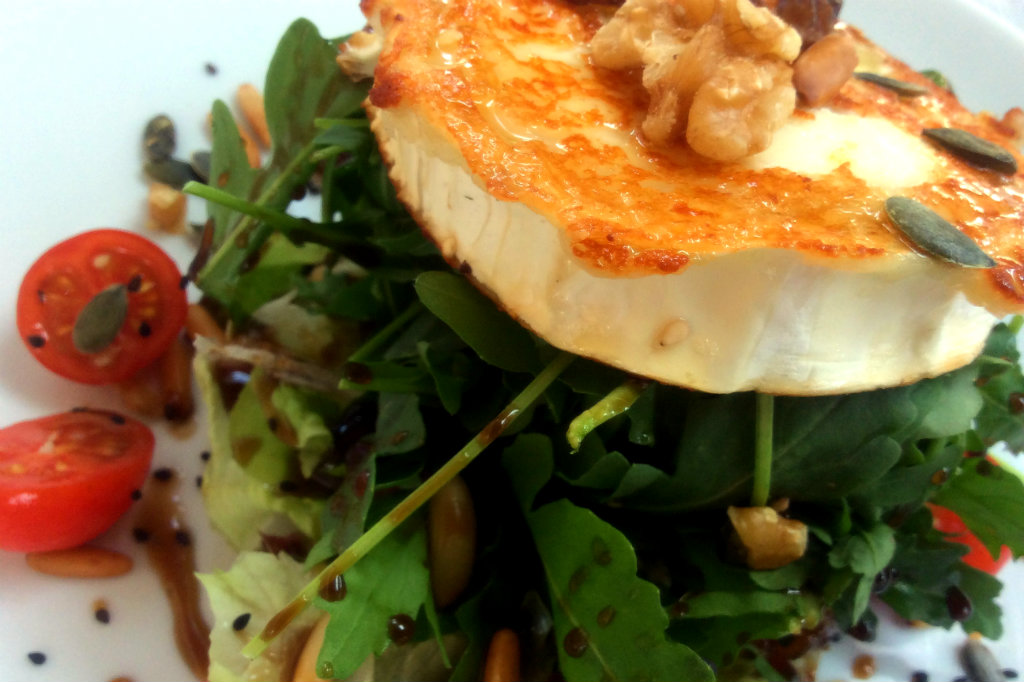 They did not disappoint when Duesi brought them. Possibly the best croquettes on the island, I have to give it to Miguel. The salads and salsas were note-perfect in the background. Dave explained that the octopus I had chosen was very hard to get right. It's all about freezing it first then boiling it 3 times to get that delicate texture and avoid the rubber. It came brilliantly displayed and accompanied with salsa and a cheeky glass of local sparkling rose. Duesi is an expert mixologist and was dropping all sorts of liquid delights on us as the courses came.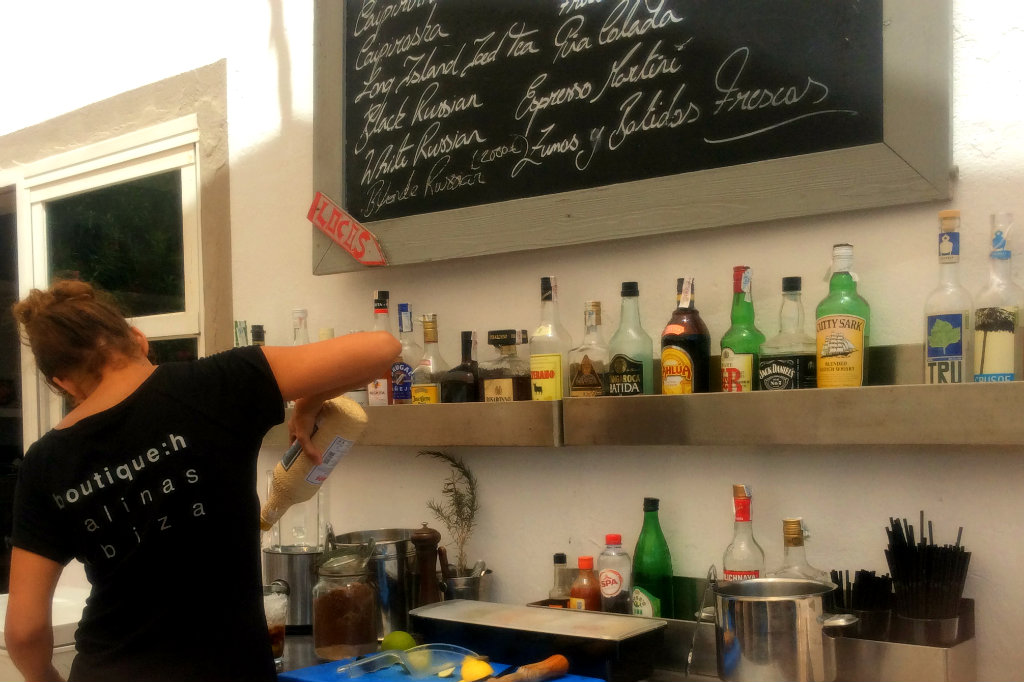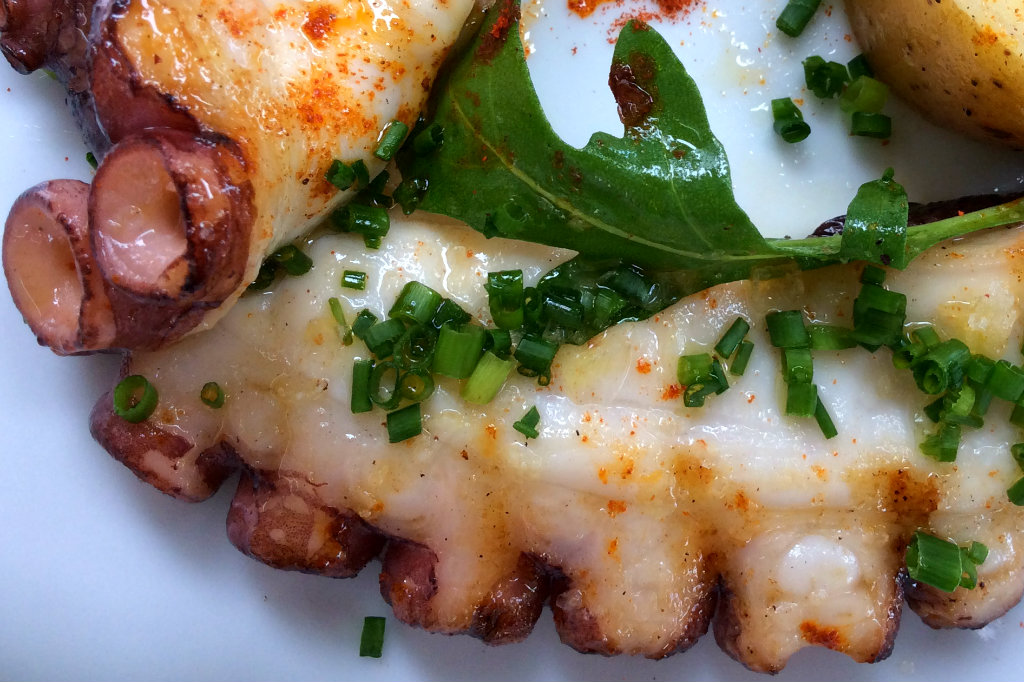 Cooking simple dishes perfectly
A handsome Dorada and some simple boiled spuds arrived after the perfect cephalopod. Duesi expertly filleted it. The Galician way is all about cooking simple dishes perfectly. I won't disagree. The fish was excellent. So soft you could barely get it on the fork. Not over-salted too, as the local way tends to be. Finally, some ice cream from the crazy Italian rockabilly nearby in San Jordi coupled with a chocolate cup brownie and dusted macadamia nuts was a resoundingly successful curtain call for the whole performance.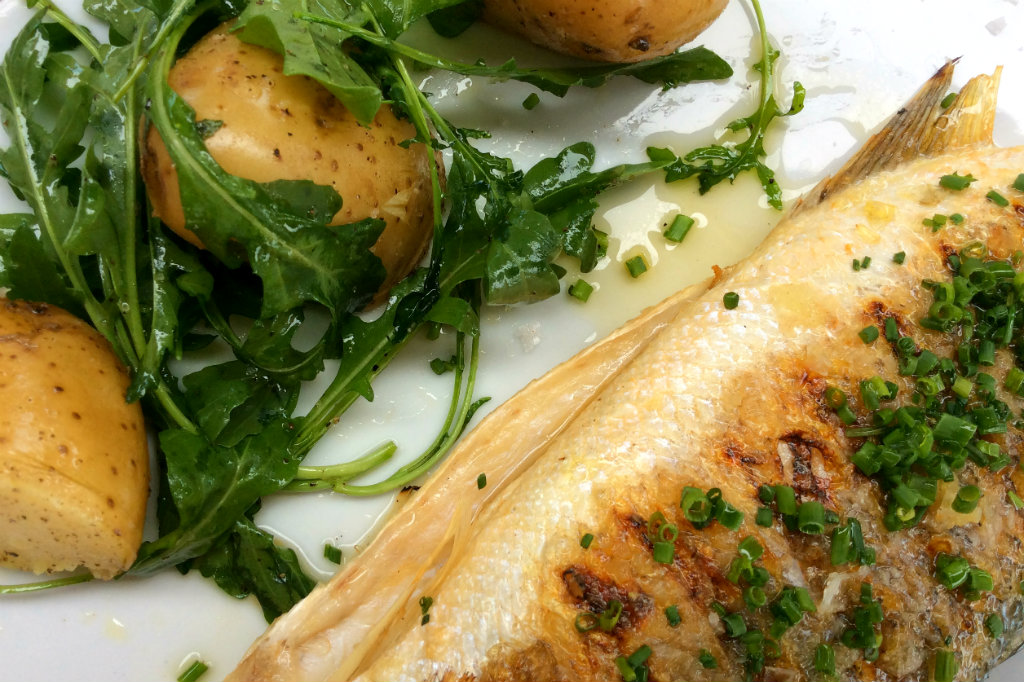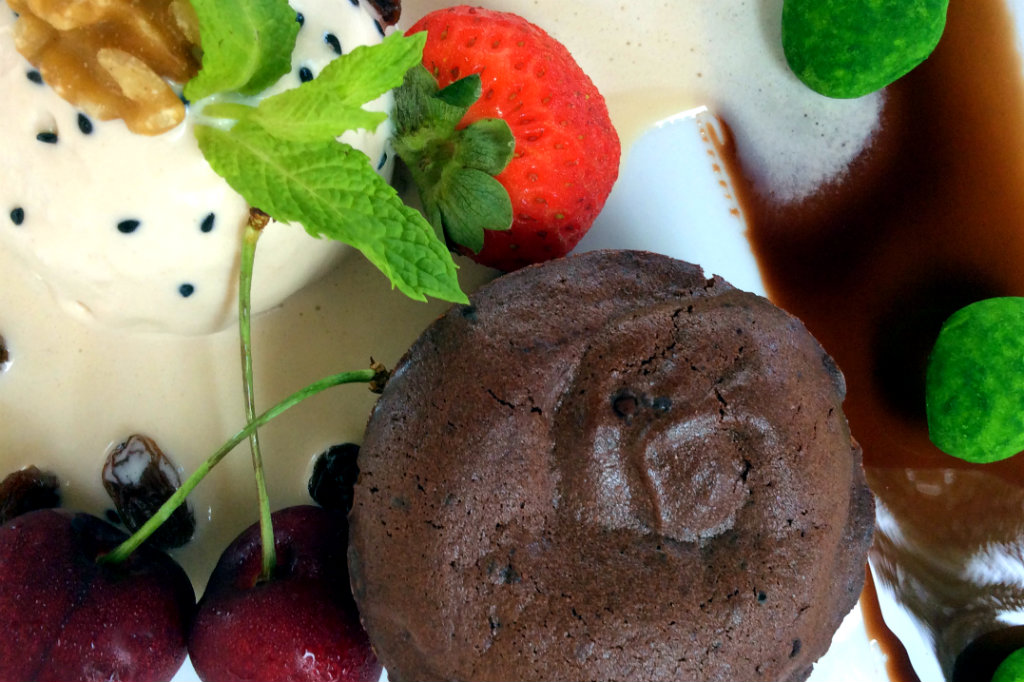 A Galician wizard making magic
I have to congratulate Miguel, Dave and Duesi on what they have pulled off here. I thought it was a simple hotel with a well-curated nighttime,  but tucked away in the heart of it is a secret. A Galician wizard making magic in the back. I recommend his work highly. Married to Duesi's liquid skills and David's keen eye for hospitality you can't go wrong sitting down at Boutique Hostal Salinas. They've taken all the complicated out and left it stark, simple and absolutely accurate in terms of what a Spanish meal should be.
Fast facts
What: Boutique Hostal Salinas, Ibiza: local twists on Galician classics.
Where: Opposite the car park in front of Salinas beach
When: Breakfast (9am-12pm), then all day from 1pm-midnight, except Tuesdays and Thursdays when the kitchen closes from 4-8pm. All summer until the end of October.
Why: Amazing location for either pre-beach or post-beach dining. High-end cuisine at mid-range prices.
Parking: Free car park.
Disabled Access: Yes. Staff will help wheelchairs across the moat bridge.
Children: Daytime, yes, evenings less so as the venue hosts various pre-club events (free entrance & with some world-class DJs, btw)
Price range: Mid-range. Expect to pay about 50 euros for two courses & a couple of drinks.
Booking: Not essential but recommended, especially in high season.
Contact: +34 971 30 88 99 or visit their website.
Words | Tim Sheridan  Images | Jane Charilaou
Planning a trip to Ibiza? Interested in great value Ibiza villa rental in and around San Antonio, Playa D'en Bossa or Ibiza Town? Check out our lush Ibiza villa collection, with affordable prices, short-term and weekend breaks welcome. Like us on Facebook or follow us on Twitter / Instagram to be the first to hear about our fantastic special offers.