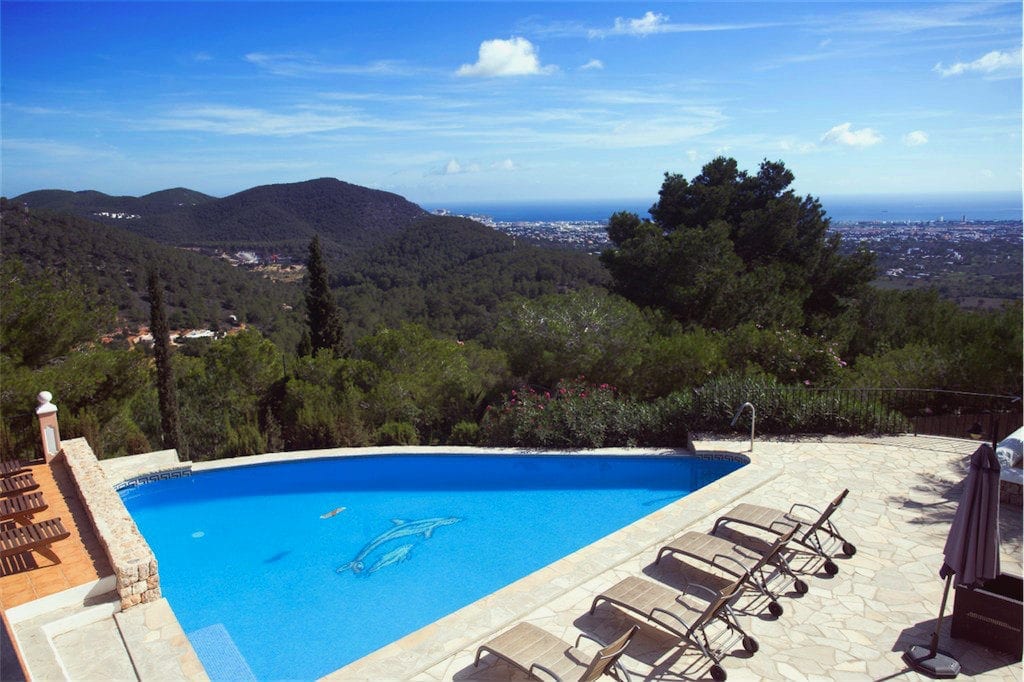 For the chance to bag some cool bargains on great value rental villas this summer, step right up! Our fabulous Ibiza villa rental discount week 19 is offering special discounts on week-long stays in three of our lovely villas for the whole month of September 2017, subject to availability.
And don't forget, you can still chop a very decent 20% off the price of ALL other remaining September 2017 villas and dates.* Go ahead, have a browse at our full villa collection!
We're sure we don't need to tell you that September is one of the best times to visit Ibiza with fabulous weather, a great vibe & closing parties galore. And we know that savings on your villa means more dosh for you to party with. Our pleasure 😉
Check out the villas on offer below but as always, ladies and gents, you'll need to act fast. These mega discounts are only available for bookings made from Monday 7th August until Sunday 20th August, 2017.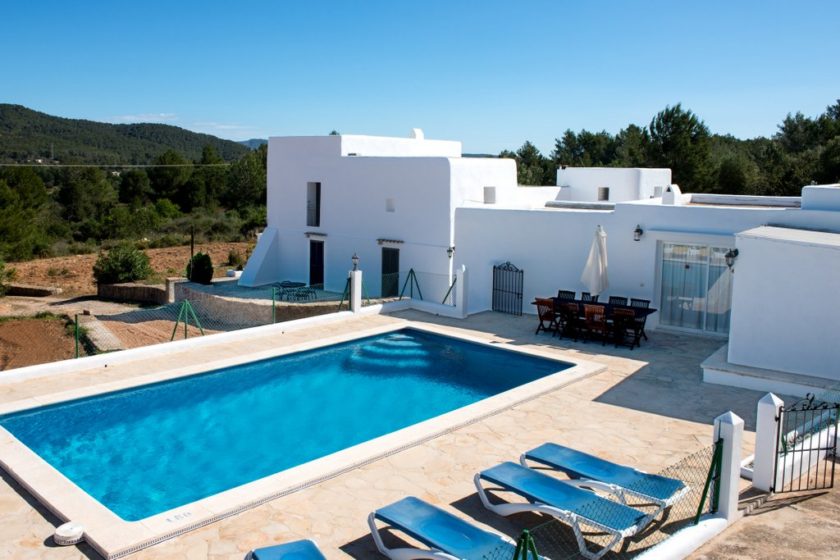 This lovely villa enjoys a handy location in between Ibiza Town and Santa Eulalia.
Villa Can Reiet is an authentic style Ibiza country villa with many typical Ibiza features such as thick walls, original stone floors and high Sabina wood ceilings. She's really an exquisite property.
Outside there is a private, fenced swimming pool, outdoor kitchen, pretty courtyard and tennis court.
If you book Villa Can Reiet for a week, during the month of September, we will give you a discount of 25% off the normal price.
1-21 Sept usual weekly price £2.826 – 25% reduction you save £706
22- 30 Sept usual weekly price ££2.487 – 25% reduction you save £621!
For more info and photos of Villa Can Reiet click here.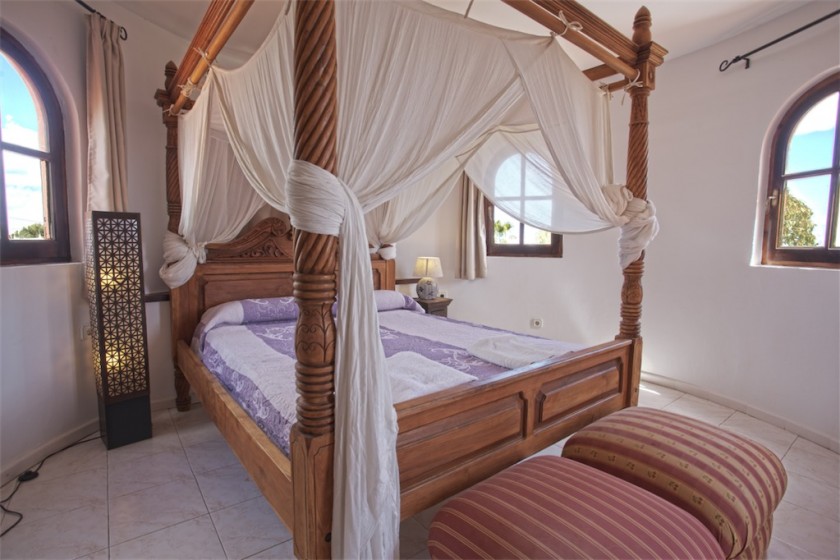 Villa Alberto is located in a peaceful area but with easy access to Ibiza Town and Playa d'en Bossa.
With a distinctly Moroccan feel, this spacious property sports many unusual features. For instance, designed unashamedly for romance, the master bedroom is circular with a circular en-suite bathroom and mosaic-tiled plunge bath to die for! There is also a circular chill-out area, complete with large, squashy cushions across from the living room. Nifty!
Villa Alberto is available for bookings during September with 25% off the normal price.
1-21 Sept usual weekly price £4.409 – 25% reduction you save £1102!
22- 30 Sept usual weekly price £3.617 – 25% reduction you save £904!
For more info and photos of Villa Alberto click here.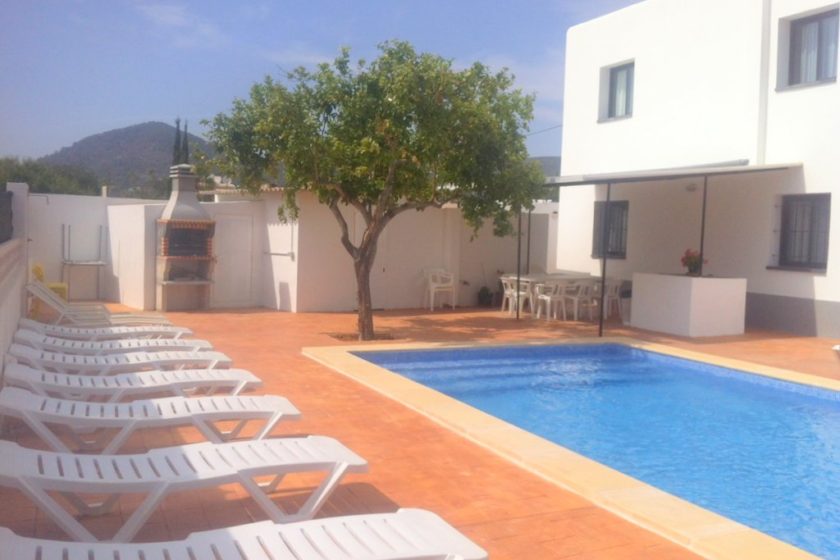 This is the perfect choice for those wanting easy access to the best of Ibiza's nightlife. Playa d'en Bossa is within walking distance of Villa Torres and a short taxi ride will get you to Ibiza Town. Trust us, it's almost unheard of to find a large, good value villa in such a sought-after location!
Villa Torres has recently been renovated, with the interior modernised to a high standard. The property has four double bedrooms and two twin bedrooms. Outside you will find a lovely pool with a shaded dining space. A great base for those planning to hit those Playa d'en Bossa parties hard with maximum convenience & minimal transport needs.
We are offering a hefty 30% off the normal price for September bookings of Villa Torres.
1-21 Sept usual weekly price £5.087 – 30% reduction, you save £1526!
22- 30 Sept usual weekly price £3.532 – 30% reduction, you save £1060!
For more info and photos of Villa Torres click here.
A word about safe villa bookings
Here at Ibiza Villas 2000, we take the safety of your booking very seriously because as most of us know, there are some unscrupulous scam rental sites out there. It's super important to know the right checks to make before you book any Ibiza villa – with anyone. We urge you to ensure your booking is safe by reading and acting upon these instructions.
How to claim your discount
Grab yourself a bargain and get in touch now. Contact us using our enquiry form or give us a call on either of the numbers below to take advantage of our amazing Ibiza villa rental discount week 19 deal. Just mention the promotional code; Ibiza villa rental week 19 – Save a wedge on September 2017 when you enquire. Remember, this deal is only valid for bookings made between Monday 7th August and Sunday 20th August 2017.
UK
0044 204 700 1364
Ibiza
0034 666 934 060
*Villas and special offer dates subject to availability – when they're gone, they're gone!
Words | Jinny Throup  Images | Ibiza Villas 2000
Coming to Ibiza? Interested in great value Ibiza villa rental in and around San Antonio, Playa D'en Bossa or Ibiza Town? Check out our lush Ibiza villa collection, with affordable prices, short-term and weekend breaks welcome. Like us on Facebook or follow us on  Twitter / Instagram to be the first to hear about our fantastic special offers.