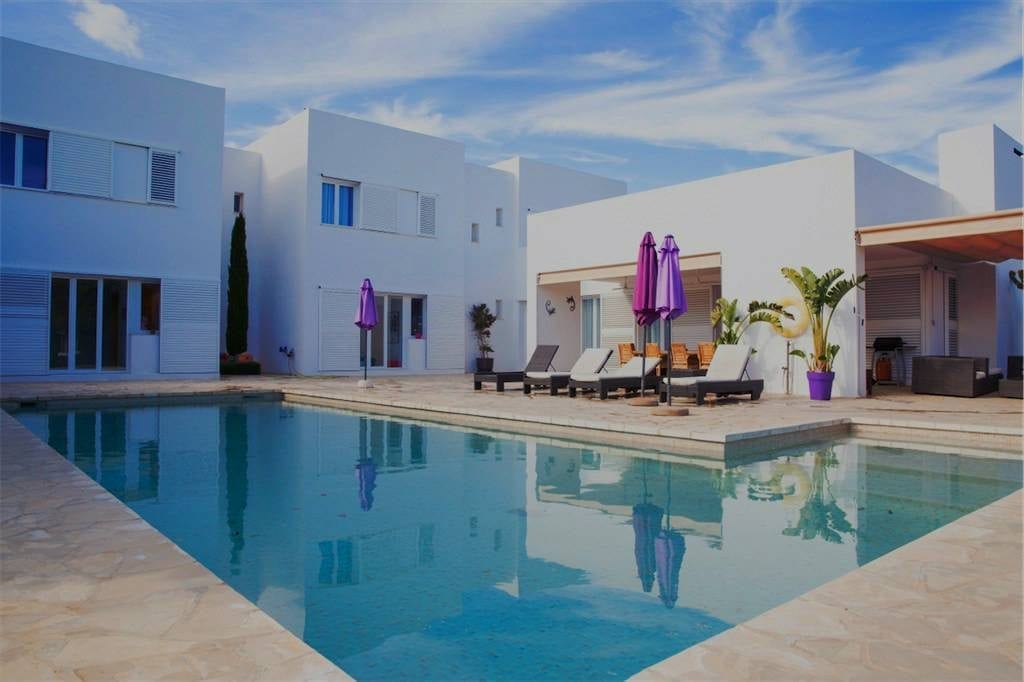 This week we've made it easy for you to rent Ibiza villas whilst saving some serious dosh. Step right this way!
We have some incredible bargains up for grabs but, as always, you'll need to act fast. The fantastic prices in this strictly limited special offer are valid only until 30th September 2017.
Super savings
We are super-stoked to announce that between 18th September until the end of October 2017, all of our available 4 bedroom villas are yours for the weekly rate of £1200.*
The bigger 5 to 6 bedroom villas are going for a song at £1500 per week.*
Go on, have a browse of our full collection of gorgeous, great value villas. We're sure you'll find something to tickle your fancy!
Bring in the big boys
We have great news, too, if you are planning an end of season get-away with all your nearest and dearest. We have some spectacular large villas on special offer at the supremely low price of just £2000 per week.
Now, that's nice and easy on the wallet when divided up among a big group of you!
Let's take a look.
Situated close to Ibiza Town and Playa d'en Bossa, Villa Savines is huge and very private.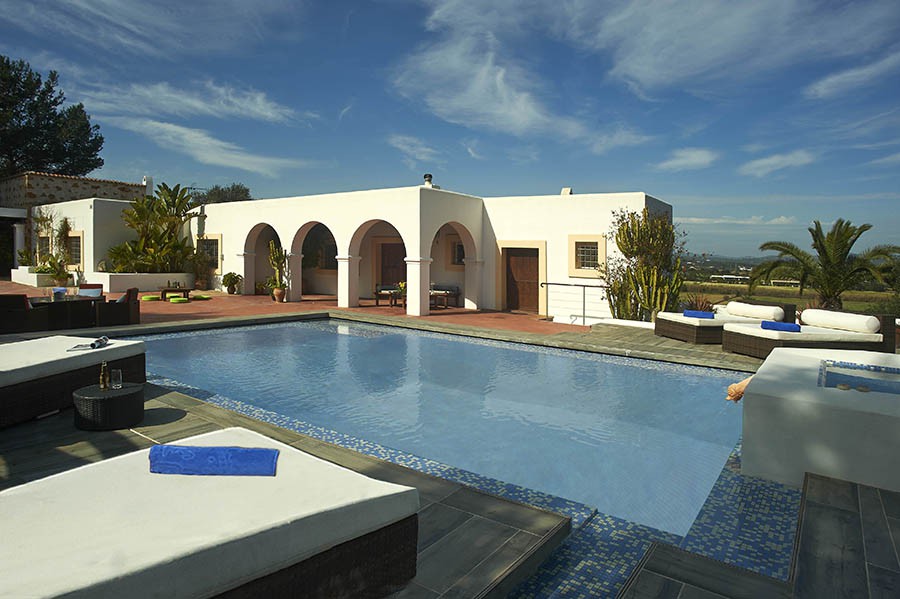 Ideal for a large group holiday, this luxurious villa can easily sleep 14 people with its six double bedrooms and five bathrooms.
Better yet, Villa Savines boasts spectacular grounds with a very large swimming pool and even has its own wine cellar. Get in!
More info and photos of Villa Savines right here.
Villa Daniel is situated in the Playa d'en Bossa area.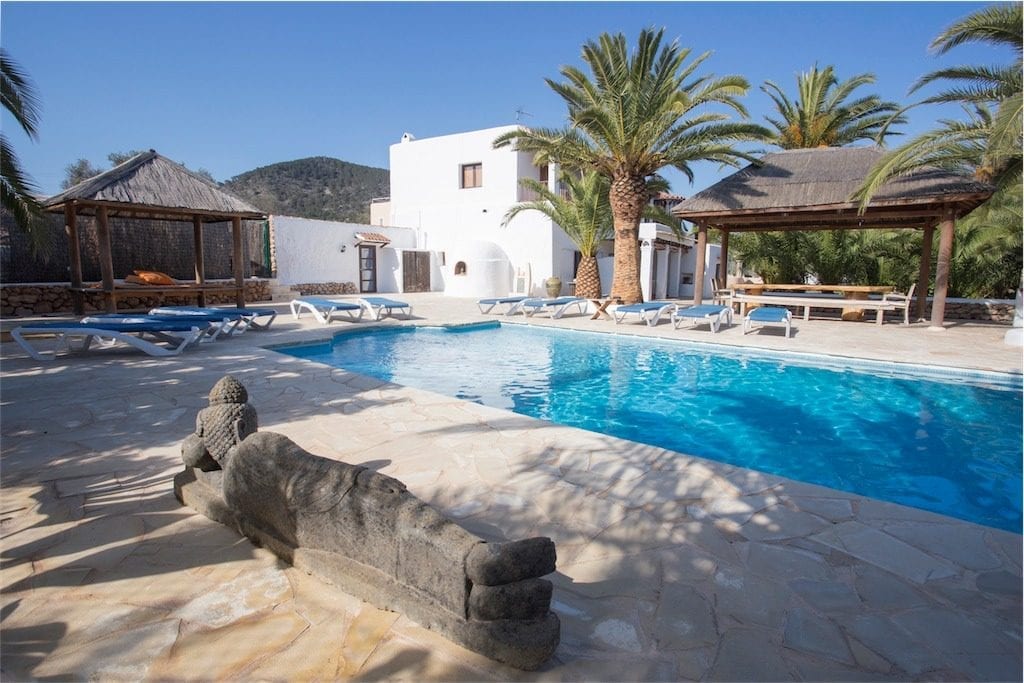 A charming and unusual property, Villa Daniel is an original 400-year-old Ibizan country house with stylish and quirky Balinese influences.
Easily sleeping 15 people, Villa Daniel has seven bedrooms and six bathrooms.
More info and photos of Villa Daniel right here.
Villa Maria enjoys a peaceful location near to San Antonio.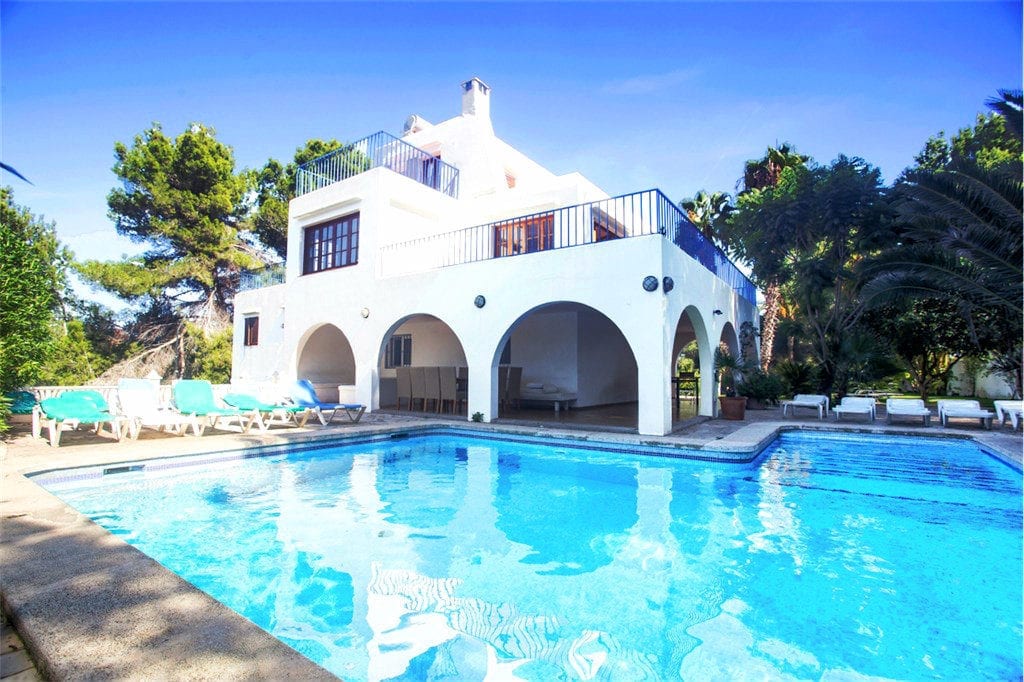 One of our longest established properties, Villa Maria has guests returning year after year and with good reason. The split level floors and numerous terraces and social areas ensure that, even in a large group holiday, no-one feels to be on top of each other.
Villa Maria sleeps 21 people and has nine bedrooms and four bathrooms.
More info and photos of Villa Maria right here.
With the interior recently renovated to a good standard, Villa Torres is within walking distance of Playa d'en Bossa and a short taxi ride will land you in Ibiza Town in no time. Trust us, it is almost unheard of to find a large, great value villa in such a prime location!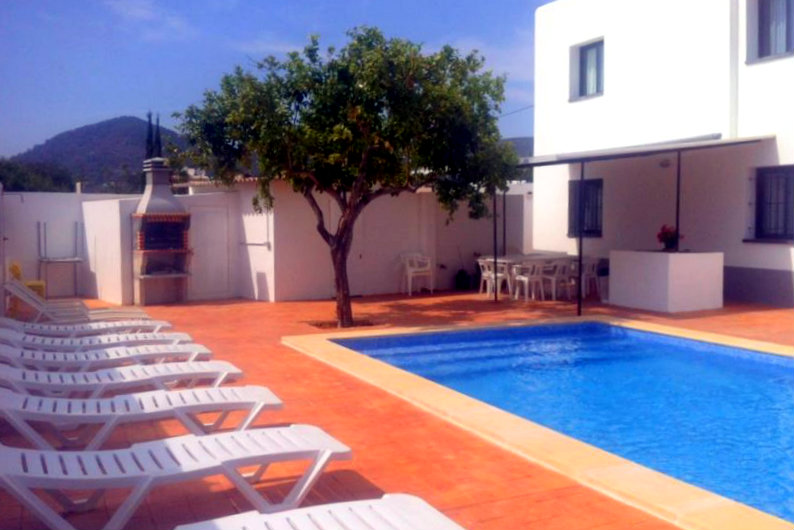 This lovely, modern villa sleeps 16 people and has three double bedrooms, five twin bedrooms and six bathrooms.
More info and photos of Villa Torres right here.
If the wonderful and ever popular Villa Monte Cristo or Villa Patxi (both located close to Playa d'en Bossa and Ibiza Town) are appealing to you, please get in touch so we can supply you with a price on request.

Glorious Ibiza end of season
We know we keep banging on about this, but honestly, words can scarcely do justice to how glorious Ibiza is in September and October.
Everything winds down a notch. The beaches and the roads are quieter. The weather is still sunny and warm without being too overbearing. Plenty of places remain open and things like car hire tend to be cheaper. Overall, there is a lovely chilled, relaxed and happy vibe after the craziness of summer. Ah, bliss!
And, of course, we're sure we don't need to point out to you that this special offer is timed to perfection to encompass the legendary and infamous final closing parties of Ibiza's clubs. Result!
Into the bargain, ladies & gents, flights are cheap, cheap, cheap at this time of the year too. It just gets better and better, doesn't it? Check out Easyjet and prepare to be pleasantly surprised.
A word about safe villa bookings
Here at Ibiza Villas 2000, we take the safety of your booking very seriously because as most of us know, there are some unscrupulous scam rental sites out there. It's super important to know the right checks to make before you book any Ibiza villa – with anyone. We urge you to ensure your booking is safe by reading and acting upon these instructions.
How to claim your discount
Grab yourself a bargain and get in touch now. Contact us using our quick enquiry form or give us a call on either of the numbers below to take advantage of our amazing September and October offer. Just mention the promotional code; Ibiza villa rental discounts – Sept & Oct 2017.
But act fast! This strictly limited special offer is valid only until 30th September, 2017.
UK
0044 204 700 1364
Ibiza
0034 666 934 060
*Villas and special offer dates subject to availability – when they're gone, they're gone!
Words | Jinny Throup  Images | Ibiza Villas 2000
Planning a trip to Ibiza? Interested in great value Ibiza villa rental in and around San Antonio, Playa D'en Bossa or Ibiza Town? Check out our lush Ibiza villa collection, with affordable prices, short-term and weekend breaks welcome. Like us on Facebook or follow us on Twitter / Instagram to be the first to hear about our fantastic special offers.