What's March in Ibiza like?
We know many of you are curious about what March in Ibiza is like. So, we've condensed a whole heap of info (so you don't have spend hours hunting it down).
We give you the low-down on:
The weather
The prices
The beaches
villages / rural Ibiza
The towns
The clubs
The restaurants
Special events
Cool stuff for families to do
Getting to, from and around the island
Here's what to expect if you're planning to visit our beautiful island during the third month of the year.
All revealed in a quick, 5-minute read.
March in Ibiza at your fingertips ?
Weather
First off, weheeey!
It's beginning to look a lot like springtime 🙂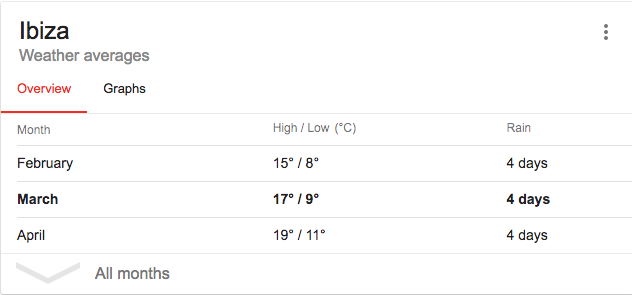 By March, the weather in Ibiza is getting noticeably warmer. Daily temperatures sit at around 13-14C with an average of nine hours sunshine per day.
We do get the odd rain shower now and again during March but most days are warm enough for a light sweatshirt, sometimes even a tee-shirt. Temperatures drop in the evening so you will need a coat or jacket.
Sea temperatures are not much increased from February, so it is still rare to see anyone swimming during this month.
Visit Formentera
The weather in March is absolutely perfect for a trip to Ibiza's sister island, Formentera.
Aquabus Ferry Boats is a popular and well-respected locally-run company who offer excursions to Formentera the year round. Setting off from either the port of Ibiza Town, Figueretas or Playa d'en Bossa, the return price for adults is just 19.99€ and children up to 12 years go for 9.99€.
Formentera, you see, is almost entirely flat, so exploring by bike on the many cycle routes is always a great option. The island's famous pristine white beaches and incredibly clear turquoise sea are often compared to the Caribbean, and with good reason.
Better still, in March, you've got them pretty much all to yourself.
Prices can be quite steep, so if you go for the day & don't want to scrimp, take a decent wedge of budget.
And pssst, did you know Formentera has the only Michelin starred restaurant in the Balearic Islands? Open for dinner all year round, we can't recommend Can Dani highly enough. 5-star cuisine, exceptional service and charming, elegantly rustic surroundings. The UK Financial Times reviewer agrees.
Bookings essential.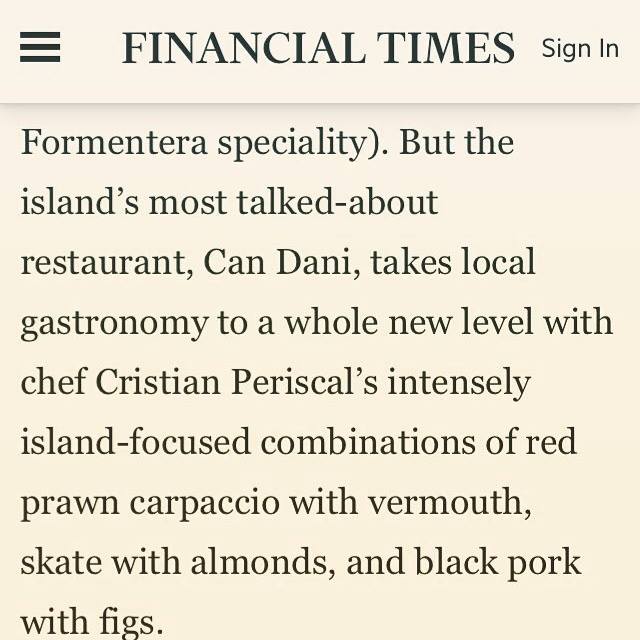 And what's more…
The bars and cafes around the port are open and serving the most delicious fish and seafood and the local fisherman swear that the seafood caught around Formentera is second to none in quality.
And that's not just a fishy tale 😉
Prices
March in Ibiza sees prices for UK-IBZ flights become more competitive than in February, as low-cost airline Ryanair muscles in with super cheap flights and prices become more affordable.
British Airways continue to fly out to the island from London City Airport. You can usually get a return flight at this time of the year from a couple of hundred quid (or cheaper if you book way in advance).
In fact, The Ibiza departure gate at London City airport during winter is like an island social club! At least 50% of the passengers are residents going to & fro between Ibiza & the dear motherland.
And this year, Ryanair have some cracking deals on during March from just £12 (hooray)!
Prices then, in general, are still refreshingly cheap, cheap, cheap in March. Villa rentals, car hire, club drinks and many restaurant prices can be enjoyed for a fraction of the peak season summer rates.
More dosh in your pocket for the finer things in life.
Beaches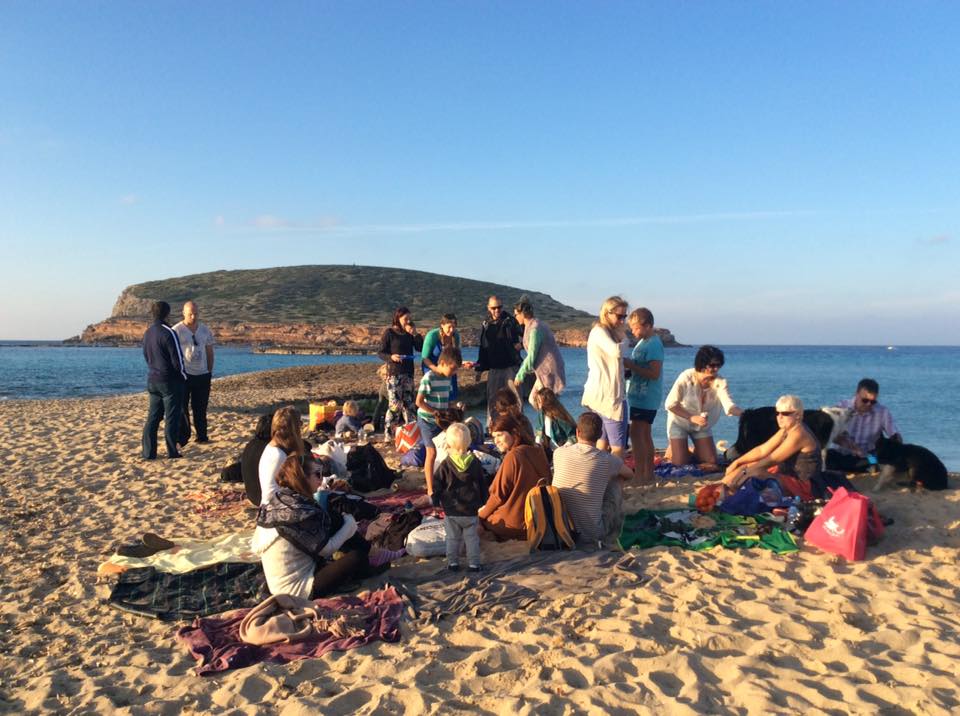 Two particularly lovely beaches to visit during March in Ibiza would be Cala Conta (see above) on the west coast & Cala d'Hort on the south-west coast of the island.
Backed by craggy cliffs, Cala d'Hort is beautiful in its own right. It has a part-sandy, part-pebbly beach and gloriously crystalline waters. It's the perfect time for picnics on the beach.
But its crowning glory?
The awe-inspiring view of the majestic Es Vedra that you can enjoy from here. This mysterious and steeped-in-legend uninhabited island rears dramatically out of the sea just a few hundred metres from the shore of Cala d'Hort.
It'll take your breath away.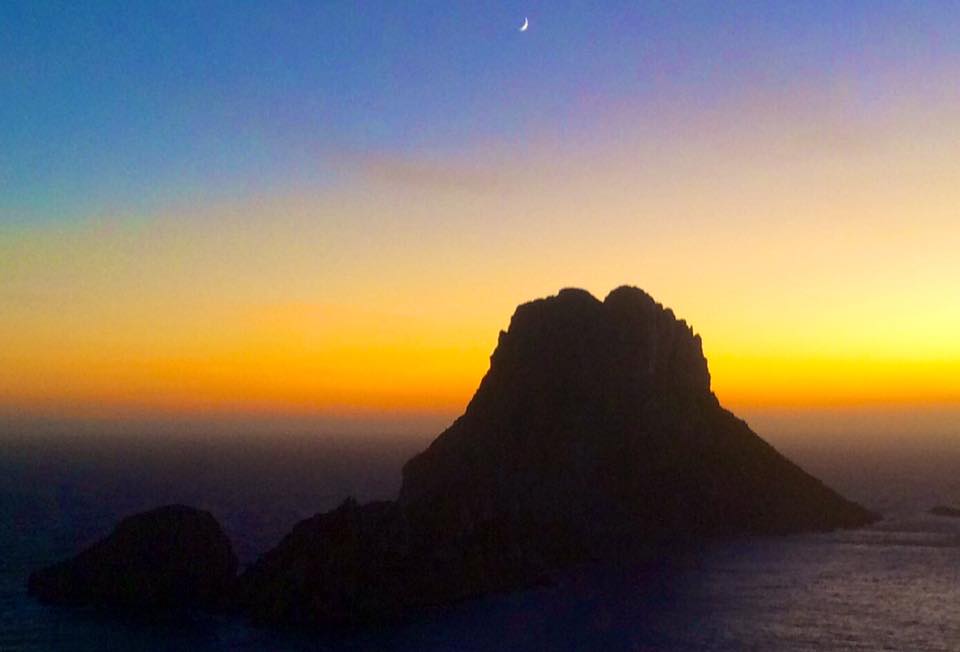 During summer, parking here can be troublesome as the beach is so popular. But in March? Hey, no worries!
And you're likely to have this gorgeous Ibiza beach pretty much all to yourself.
Or you may want to head to the east coast and spend some time on Talamanca beach.
Like Cala d'Hort, Talamanca boasts pretty amazing views, too. Facing the sea and looking to the right, you will see the grand old walled fortress of Dalt Vila towering in the distance.
A wooden walkway runs the entire length of the beach, making it a good choice for those with mobility issues or kiddies in pushchairs.
There is a wide selection of bars and restaurants lining the beach, some of which are open in March.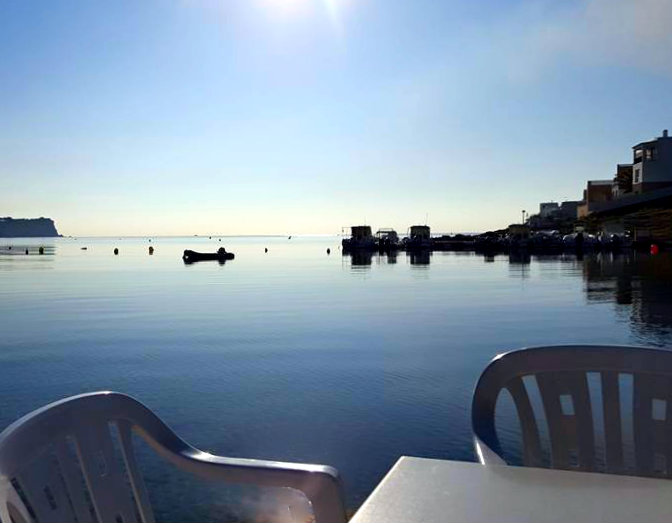 We say check out Bar Flotante at the far right of the beach as you face the sea.
Two words.
The view.
And it's humble in all the right ways.
Serving simple and authentic food at reasonable prices right next to the water's edge, the place has a lovely, relaxed atmosphere.
And do keep a lookout for the shoals of fish swimming around in the crystal clear sea, often right by your feet!
Villages & rural
What better time than March in Ibiza for a market mooch? (Ahem).
This is a great time to check out some of the local village artisan and flea markets. Full of character, colour and bustle, you're guaranteed a memorable experience.
Here are some of our favourites:
San Juan Sunday market
Every Sunday, Ibiza's northern-most village, the uber-quaint San Juan, is home to a community-based but very friendly outdoor market.
With a whole range of authentic Ibiza wares on sale, this is the place to come if you're looking for a unique gift or special treat for yourself.
The market starts at 10 am with live music from around 12 pm until closing around 3 pm.
This is a huge car boot sale that takes place every Saturday in Sant Jordi Hippodrome from 8 am till 3 pm.
A veritable mishmash of all manner of second-hand goods displayed on trestle tables, in the boots of vehicles or simply on blankets on the ground.
Over the years, San Jordi Flea Market has become a favourite hang-out for many islanders. It's a place where they can meet, socialise and hopefully bag a bargain or two from the plethora of (often) wild and whacky goods available.
Another firm favourite with locals and visitors alike is the Cala Llenya Sunday Market.
With an eclectic vibe, all kinds of handcrafted items and live music, there is very much a party atmosphere going on here.
Oh, and don't forget to try out the famous Paella from the Cala Llenya Restaurant right next door.
It's awesome!
Towns
March in Ibiza sees things starting to hot up in the towns.
Shops, bars and restaurants that closed through the winter are now re-opening. Businesses are starting recruiting staff. And all in all, there's a real sense of the forthcoming summer season.
But, in our humble opinion, the town to head to in March is San Antonio.
Why?
Because every Thursday until 29th March, the town is celebrating its annual "Pintxa San Antonio."
For those not in the know, this is one of the best Ibiza traditions.
Essentially, it is gastronomic competition between participating local restaurants. They offer a "pintxo" (a mini appetiser pierced with a cocktail stick) plus beer, wine or soft drink for €2.50.
Or a 'tapas' (a small dish) plus beer, wine or soft drink for €4.50. Plus other variations.
What this means for you & me is a great chance to go on a bar-crawl, sampling a huge variety of incredibly elaborate snacks at very affordable prices.
There's always a great atmosphere during San Antonio's Pintxa and you can even hop on a free mini train that will take you on a tour of the participating bars.
Very handy if you're feeling lazy. Or a tad squiffy with all that cheap booze!
Here is where you can find the complete program and route map of Pintxa Sant Antoni 2018..
Clubs
Yep. The big clubs are mostly still closed.
Nope. There are not so many superstar DJs spinning tunes.
BUT…you can still have yourself a belting night out during March in Ibiza!
In fact, one of Pacha's most loved parties takes place this very month. Al-fresco street style!
Feste Flower Sant Josep or San Jose Flower Power Party.
This is legendary, folks!
It all kicks off at 22.00 hrs. As well as some of the island's best local DJs on the decks and psychedelic light projections, this year there will also be a Janis Joplin tribute band.
Yeah, baby.
Your inner hippy will be well and truly awakened!
And for something a little bit different?
It's got to be Malanga Cafe in Ibiza Town.

Hint: "Cafe" is a bit of a misnomer. It's actually a club revolving around afro roots, funk, soul, reggae and latin.
Open every Thursday, Friday and Saturday throughout March, 11.30 pm – 6 am, this is a great place to check out the local winter clubbing scene in Ibiza.
Pacha is, of course, famous for being the place to go clubbing in Ibiza during winter.
However, this year it is closed for refurbishments.
OH NO!!!!!!
But don't panic, people. All is not lost.
You can still get your Pacha fix at Cherry Room at El Hotel Pacha every Friday and Saturday until 25th March.
And it gets better.
Entry is free.
Parties start at 22.30 hrs and last until…well…very late.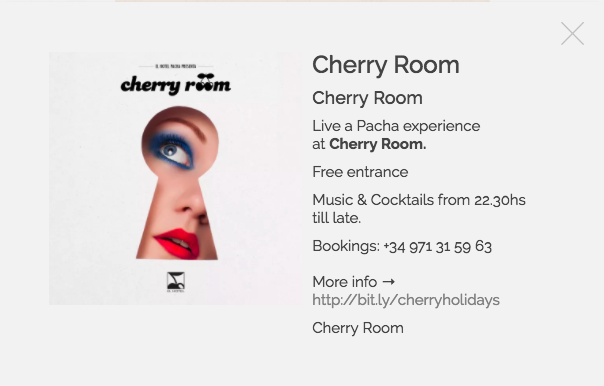 Restaurants
For many of Ibiza's residents, the countdown has begun to 5th March.
This is the auspicious date when the legendary Can Curune opens its doors again after a three-month break.
Situated in the north of Ibiza close to San Juan, people travel from all over the island to dine here or just to drink coffee with friends.
Family-run and incredibly popular, here you'll find elderly Ibiza folk, hippies, holidaymakers, families, and entrepreneurs with laptops all enjoying the warm and welcoming atmosphere.
A true melting pot of all ages, nationalities and types of people, and a real hub of the community.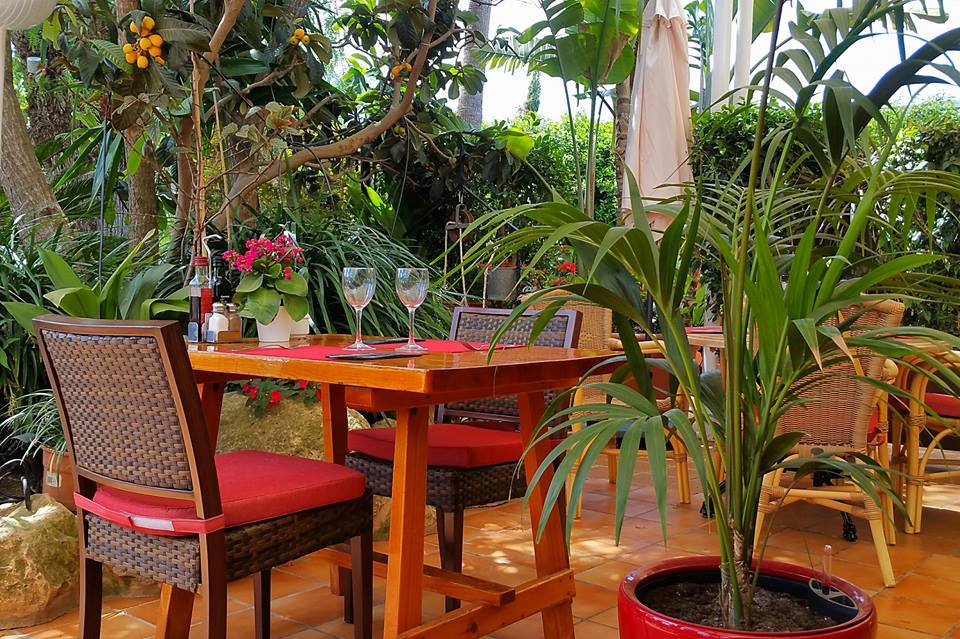 The food is excellent and reasonably-priced, especially if you go for the set lunch-time menu-del-dia. Three choices for first and second courses (and always a vegetarian option), a dessert, and a drink. All for around €13 per person.
Bargain.
Oh, and they also bring you olives, a basket of fresh bread and deliciously decadent home-made alioli as appetisers.
We would heartily recommend Can Curune as a great place to go for a glimpse into the authentic side of off-season Ibiza.
Check out their Facebook Page here.
Another restaurant worthy of mention is the fabulous Rita's Cantina in the port of San Antonio.  
With its wonderful artwork and buzzing atmosphere the year round, Rita's offers a warm welcome to a chilled mix of locals and holiday-makers alike. 
Open daily from 7.30am until 1.00am, Rita's extensive menu offers something for everyone. Whether you're after a good breakfast, quick midday snack, leisurely evening dinner and/or late night cocktails, you'll find it all here.
The food is consistently tasty and of a high standard with pleasant, attentive service. 
And the sea views from the terrace are not too shabby, either.
Special Events
San Jose (San Josep in Ibicenco) is the place to head on Monday 19th March as the village celebrates its special fiesta day.
As with all the traditional Ibiza fiestas, the afternoon is filled with processions, folk dancing, music, food and drinks. And it all takes place in the church square.
At 20.30 hrs you will be treated to the spectacular Correfocs or "fire runs". This is a Catalan tradition to chase away bad spirits and demons amidst fireworks, dancing and drumming.
Now, that's what we call a proper Ibiza party!
Full details (perhaps with the help of Google Translate!) can be found here.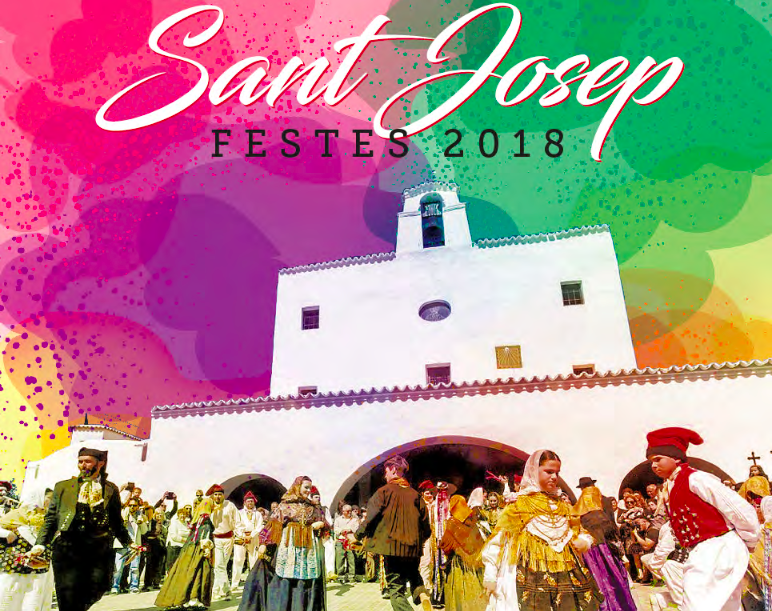 Another date for the diary Is Sunday 25th March when the beautiful Agroturismo Atzaro is holding its annual Fiesta Primavera or Spring Party.
For Ibiza residents, this is considered the unofficial start of Spring and marks one of the island's first major social gatherings of the year.
The party rocks on from 12.00 hrs until 24.00 hrs and visitors, as well as locals, are most welcome.
You can expect live music from some of Ibiza's best artists, a colourful market boasting a plethora of unique creations, delicious food, expertly crafted drinks, and DJs spinning tunes in the open-air booth.
If this sounds like your kind of thing, then head along to this gorgeous luxury hotel right in the heart of the island…and enjoy!
Stuff for families
A top idea for family things to do in March is a visit to Aquarium Cap Blanc in San Antonio.
They are open throughout the winter every Saturday from 10.00 hrs – 14.00 hrs.
The aquarium is located inside a natural cave of around 370 square metres. There is a footbridge over the water and from here you can see all manner of brightly coloured fish and marine creatures in their natural underwater habitat.
We're talking octopus, rays, lobsters, groupers, julias and castanets to name but a few.
There are also fish tanks containing some of the smaller species, and displays of shark eggs, gastropods, sea sponges, bivalves and other marine invertebrates.
Interesting stuff for all the family.
And yes, before you ask, there is also a small bar 😉
On Saturday 24th March, you and the family might want to head to San Jose at 11.30 for "Mini Flower".
Remember we mentioned earlier about San Jose's fiesta? Well, this is part of the village's continued celebrations…and is especially for the kiddies.
The little ones will have a ball at this "super fiesta".
There are all kinds of goodies on the agenda. Music. Dancing. A magic show. And lots of fun with "Magician Albert".
Everyone dresses up for Mini Flower and it's a popular and much-loved winter event here on Ibiza.
Transport
Well, when it comes to transport in March (both travelling to the island and getting around when you are here) nothing much has changed since last month.
Check out the details here on What's February in Ibiza like.
So, as you can see, a trip to Ibiza in March is definitely something to consider.
We think you'll love it.
(We do!)
Words | Jinny Throup
Want special villa rental offers and discount deals? Sign up to our newsletter!
Planning a trip to Ibiza? Interested in great value Ibiza villa rental in and around San Antonio, Playa D'en Bossa or Ibiza Town? Check out our lush Ibiza villa collection, with affordable prices, short-term and weekend breaks welcome. Like us on Facebook or follow us on  Twitter / Instagram to be the first to hear about our fantastic special offers.