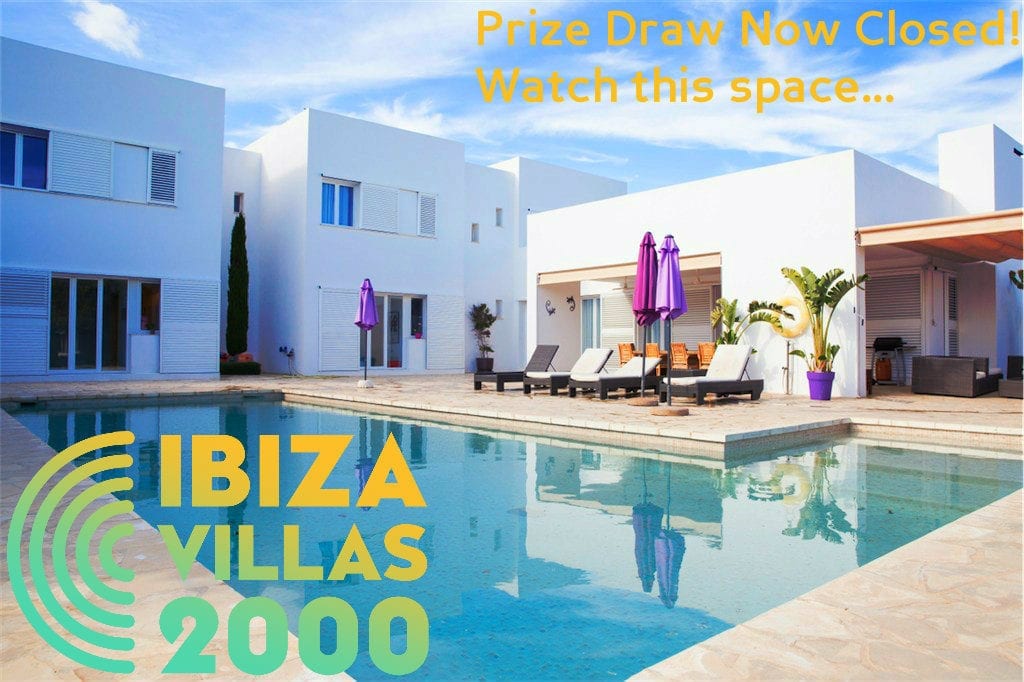 Our amazing Ibiza villa competition to win a week in a fab villa for yourself and 7 friends has now closed. The prize will include airport transfers, a well-stocked fridge on arrival and guest-lists to a top Ibiza club night. A massive YAY to all of you who took the trouble to enter!
A few statistics
243 of you shared the post on Facebook with over 251 of you tagging your friends in the comments. Over on Twitter, 257 of you liked our post and 271 of you retweeted it.
Checking accuracy
Now begins the process of checking all entries to make sure you followed all the instructions correctly! Did you like our page? And tag your friends in the comments? Then did you share the post on your own wall? Well…we'll be busy checking all this over for the next week or so and once we've got the definitive list of correct entries, we'll pick a winner and pin the post on both our Twitter and Facebook pages.
Want to know who won?
If you'd like to be the first to know who wins our fabulous competition, then simply sign up to our newsletter! And don't forget, here at Ibiza Villas 2000, we release a new, fabulous discount offer every week and run regular competitions for our fans and subscribers. If you're hopping mad because you missed news of this incredible prize draw, then check out the original post here & sign up to our newsletter.
Subscribe to our newsletter!
All that remains to be said is… GOOD LUCK EVERYONE and watch this space for an announcement very soon! 🙂
---
Coming to Ibiza this spring or summer? Interested in great value Ibiza villa rental? Jackpot! Check out our lush Ibiza villa collection, with affordable prices and short-term bookings welcome. Like us on Facebook or follow us on Twitter / Instagram to be the first to hear about our fantastic special offers!