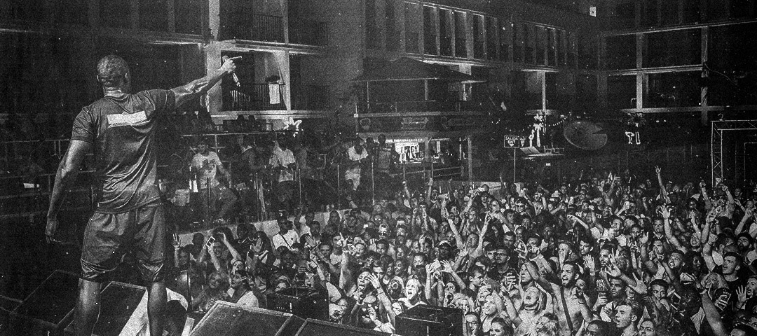 On Tuesday, July 11th, 2017, Ibiza Rocks brings #MERKY to Ibiza for the second time, with UK Grime once again in the spotlight and Stormzy himself both curating the line-up and performing the closing set. Building on last year's sell-out residency, this year's epic event will span 10 hours and host 3000 havin' it punters, daytime through to night-time, over multiple stages – main stage, poolside and indoor. Check out the trailer.
UK Grime & Ibiza
Stormzy first appeared at Ibiza Rocks back in 2015, supporting Dizzee Rascal who was headlining. The UK Grime phenomenon has only grown since then, along with Stormzy's fame and international success. As yet, no lineup has been announced, but the organizers promise that a range of Stormzy's very special guests will be appearing alongside the hottest new talent out there. In Stormzy's own words:
"It's gonna be good vibes, sick artists and some of the best UK talent. Hope to see you there."
Tearing up the rulebook
After first setting up shop on the island back in 2005 with a string of phenomenally successful, live music events (Kaiser Chiefs, Babyshambles etc) in various locations around the island, the Ibiza Rocks brand properly exploded onto the Ibiza scene during 2008. That's when promoters, Andy & Dawn took their innovative concept to the next level. On an island synonymous with dance music, they tore up the rulebook and came up with the concept of the Ibiza Rocks Hotel. A hotel with some of the coolest indie bands on the planet playing in the central courtyard. Hat's off.
Groundbreaking
Bold as brass, they went ahead and curated a cool collection of edgy Brit bands including huge talents such as Annie Mac, Chase & Status, Rudimental and Disclosure performing their debut Ibiza shows. The Ibiza Rocks team were also instrumental in establishing UK Grime in Ibiza since way back in 2008, the first year the groundbreaking promoters featured UK Grime legend, Dizzee Rascal in their stereotype-busting line-ups.
#MERKY 2017
By bringing this year's #MERKY to the island, having grown from last year's residency to this year's full-blown festival, the Ibiza Rocks team are once again tearing up the rulebook and upping their game. The unlikely sounding combination of Ibiza and UK Grime already proved last year to be a massive success. And this year is gonna be bigger, better and badder.
Jordan Hallpike, Director of Talent & Programming said:
Stormzy feels like part of the Rocks family. We gave him his first show supporting Dizzee Rascal in July 2015 and it was clear at that moment that we were going to do more great things together. Later that summer and the first time in our history we offered an act that had played support, a headline show that same year. Cue one of the biggest crowds and reactions of the season alongside a clear indication that we were witnessing the start of the South London stars takeover. In 2016, we pushed the boundaries once more and welcomed Stormzy back for a #MERKY summer residency, the first ever grime residency in Ibiza. Together, we sparked change on the island's club listings whilst fully championing the unmissable movement in the tide for grimes position in the music industry. This one-off festival concept ups the game yet again and there's no better or stronger player in the game right now than Stormzy."
Early bird tickets go on sale from April 16th. Register for yours right here.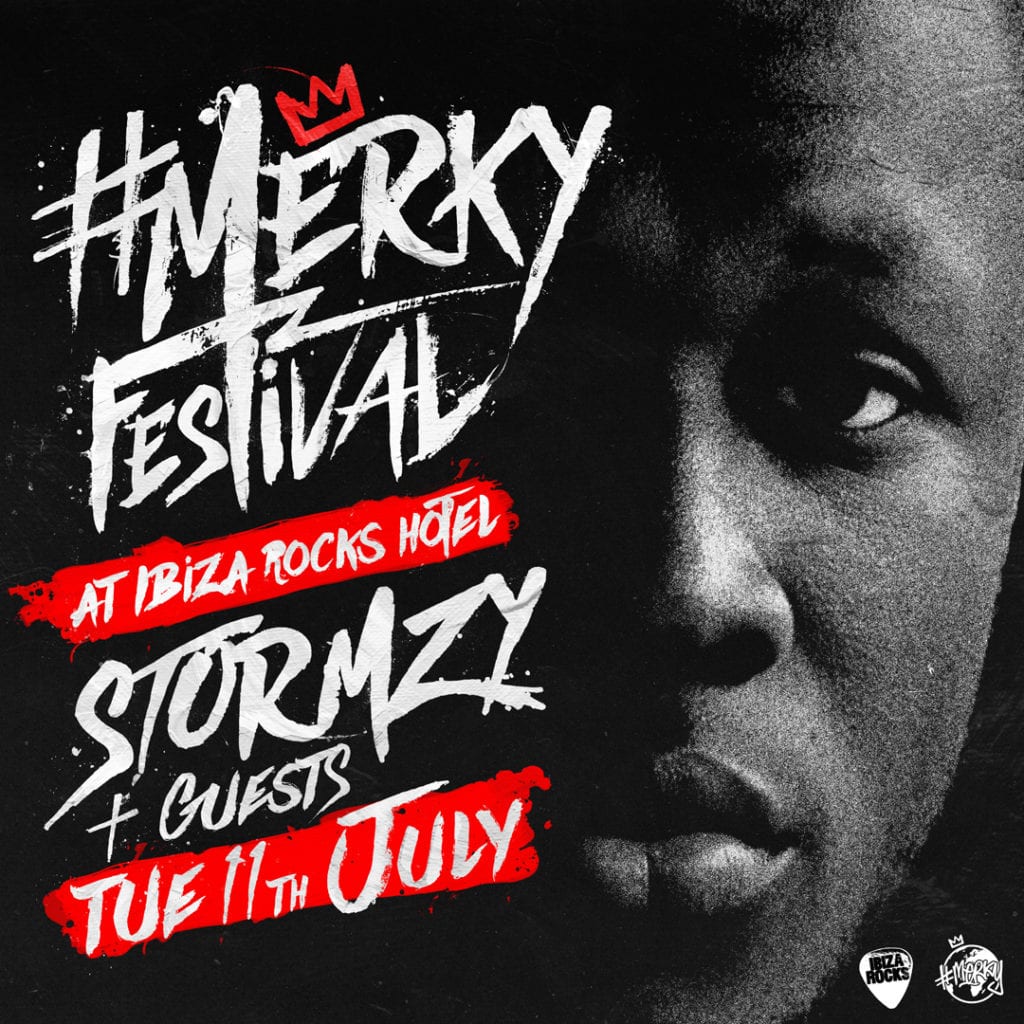 ---
Lead image | Ibiza Rocks
Coming to Ibiza this spring or summer and interested in great value Ibiza villa rental? Check out our lush Ibiza villa collection, with affordable prices and short-term bookings welcome. Like us on Facebook or follow us on Twitter / Instagram to be the first to hear about our fantastic special offers.