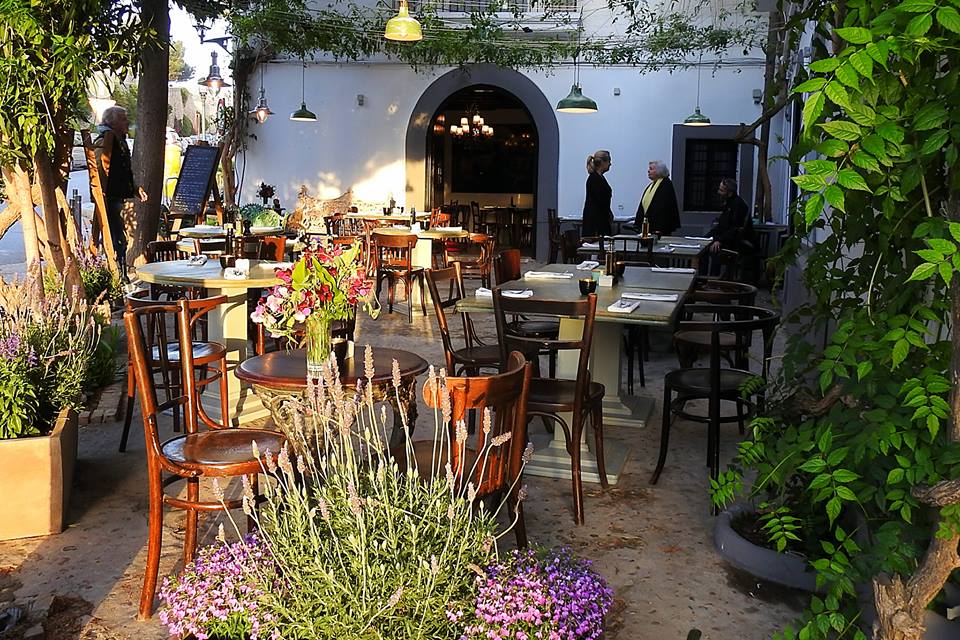 Feels odd as a professional reviewer gushing about something. It's really not right. Strange. Like breaking the fourth wall. But newcomers 'El Portalón' in Dalt Vila, Ibiza Town have blown my socks clean off.
The location is prime. Indeed under other owners, I've been eating there for decades. You can't miss El Portalón's leafy, tranquil corner of Dalt Vila, Ibiza's old town. They've done a great job of updating basics like tables and light fittings while keeping the soul of the place intact. I've been walking past there every day wondering if they were going to open, and seeing them re-fit the killer new kitchen. The update is very respectful and done well. If half of the job is the surroundings, they've already won most of the battle.
Regional produce
El Portalón has joined hands with local farmer, supplier and Eivissa cookery book author, Anne Sijmonsbergen to pull off a truly unique and worthy experiment, a high-end restaurant in Ibiza using only regional produce. Something I confess I have been trying to make happen for years. I was very curious as well as delighted. I asked if Anne and Chef could take the reigns and give me a taste of the best they had to offer.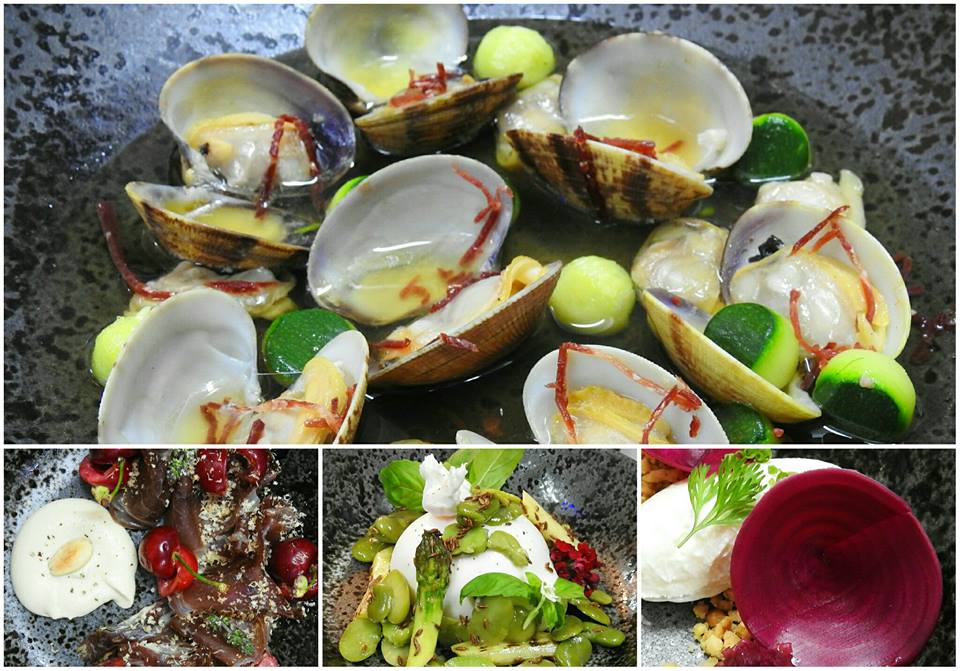 Homemade focaccia and aioli with proper olives came first. So many places squirt their aioli out of a plastic bottle. Not here. I was blown away by the nibbles before any of the plates arrived. One of the starters had done something I'd rarely seen which was they had made beetroot interesting. Almost a savoury cheesecake-like concoction. Another was clams in a bullion of crushed shells, which made a usually dry and lonely dish feel juicy and loved. There were plump green local fava beans and asparagus. All very healthy and would make any vegetarian extremely happy. Indeed made a confirmed omnivore highly pleased too.
Quiet majesty of Dalt Vila
Their sommelier was yet to arrive as they had only been open a couple of days but the white they selected to go along with the dishes was spot-on. This is a place that oozes with care and attention to detail. Even the table water was sourced from their own well and flavoured with local oranges. The quiet majesty of Dalt Vila's surroundings only amplifies the experience. El Portalón were winning and I'd not even had anything hot yet.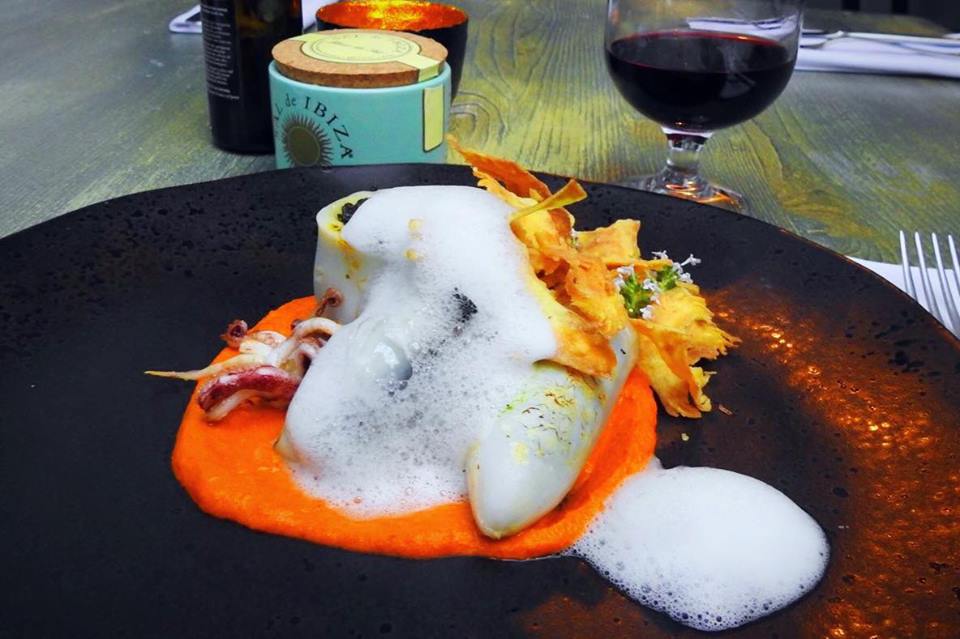 Killer squid and gold winners
Mains arrived with a killer squid. Each one hand-picked from our local quaysides. Consistency was spot on which is what getting squid right is all about. Soft and delicate, nothing like the wrestling with a rubber glove you usually get. I couldn't even do my ancient dad joke of 'bit rubbery – don't tell everyone they will all want some'. Presentation was simple, rustic and really very well done. Next was lamb amazement and chateaubriand beef medallions, joint gold winners in the main course category. Cooked to perfection and accompanied by perfect sauces, purees, chimichurri, reductions and confits. Triple-cooked spuds made a weighty impression too.
Preserving tradition
A mystery red wine was brought out for the meats with an interesting story. It was deep and also delicate like a Pinot Noir. Almost too fancy to live. Turns out in the olden days the original Rioja grape was not hardy enough for the windy hillsides of that famed region. So the losing grape was replaced with what we know today. This wine was that original species of grape. I do like a nice story to go with events.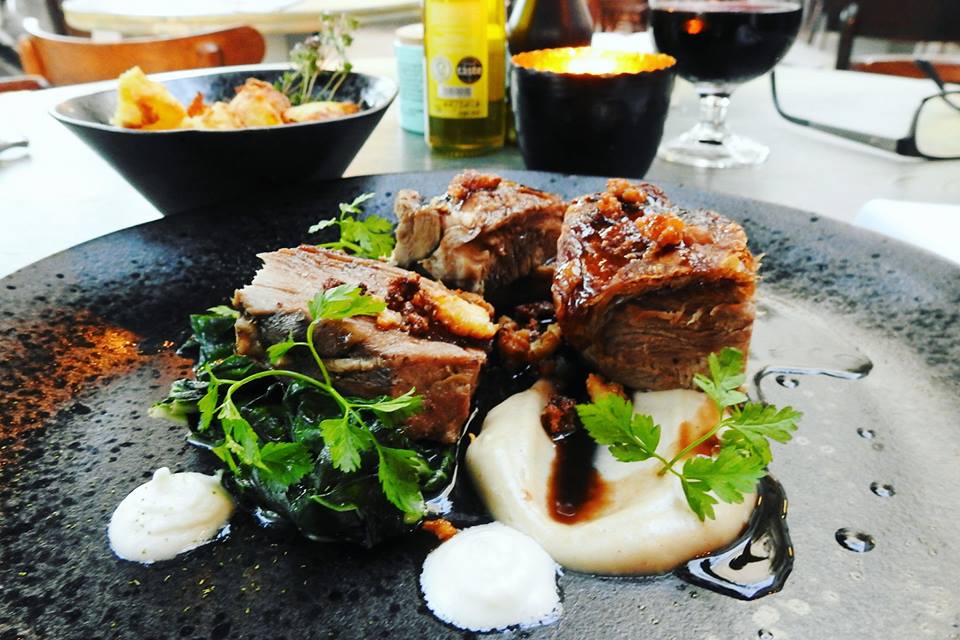 Does everything taste better because you know it is locally sourced? I think so. I also think you can taste the effort and love in this place. You can tell the team there loves every bit of it. Details like straws made out of actual paper instead of marine-killing plastics were crossing the t's and dotting the i's in fine style. Service was exceptional to boot. Full marks, El Portalón. Dalt Vila needed a place to match its grand splendour. I've been eating here for nearly 30 years and I have to say, that was the best dinner I've had on the island. You win.

Fast Facts
Location: Carrer de Sa Carrossa, Dalt Vila, Ibiza Town
Open for: Lunch & dinner, snacks & drinks. Cocktails and wine list particularly recommended (ahem).
Veggie options: Yes
Family-friendly: Absolutely.
Disabled: Steep cobbled street difficult for those with mobility issues.
Price range: Mid-high range. Expect to pay around €60-70 per head for a 2-course meal with wine.
Parking: The streets around Dalt Vila are not easy places to find parking. We recommend parking in the pay and display car-park just off Bartomeu de Roselló / behind Burger King and enjoying the leisiurely 15-min stroll from there. Even better, get a cab.
Contact: Website or Call 653 88 85 28. Bookings not essential, but recommended.
Top tip: Check out Anne's fabulous cookery book, Eivissa, crammed lovingly with traditional Ibicenco recipes.
Words | Tim Sheridan    Images |  Cat Milton
Coming to Ibiza this spring or summer? Interested in great value Ibiza villa rental? Check out our lush Ibiza villa collection, with affordable prices and short-term bookings welcome. Like us on Facebook or follow us on Twitter / Instagram to be the first to hear about our fantastic special offers!