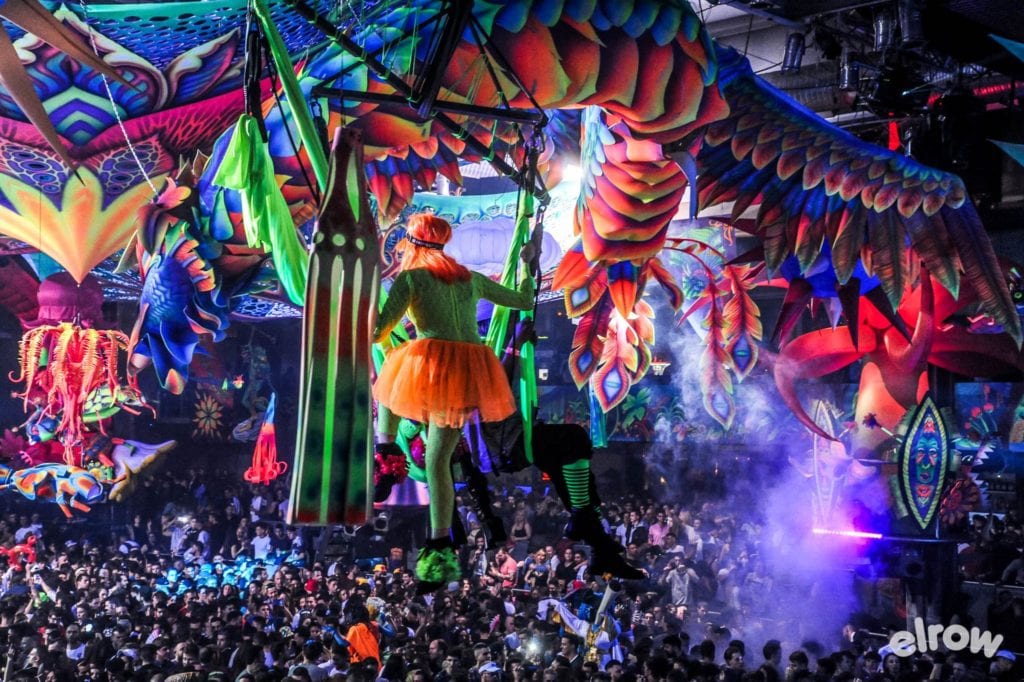 Ibiza October: October is Closing Party Month. The final parties and many claim the best parties. October is the local's favorite month, Super cheap villas, the weather is stunning, the sea is warm, the beaches are quiet, and clubs, bars, and restaurants are all open as usual, albeit with fewer crowds than peak season.
The same goes for beaches, the markets, and Ibiza's famous old towns.
Ibiza October 2022
Here are 10 things to enjoy this month:
– Hello, sun & excellent weather!
– Book your last-minute villa for as little as £60 per person per week

– Get a set of wheels for next to nothing
– The famous closing parties
– The Ibiza food festival
– The world-famous Halloween parties
– The private and closing parties of all the beach bars

– Walk around the island with Walking Ibiza
– San Miguel Patron Saint Festivities
– Loads of yoga retreats and healthy getaways
October is a magical month and we love it.
---
What's the weather like in Ibiza in October?
The weather is beautiful, long hot warm days. We do have more rain, but it comes and goes without anyone noticing.
It's not the white island for nothing – the weather in Ibiza in October is simply perfect, hardly comparable to any other European country. The sun is still shining all day, with average highs of 24 degrees and average lows of 17 degrees at night, you certainly won't get cold.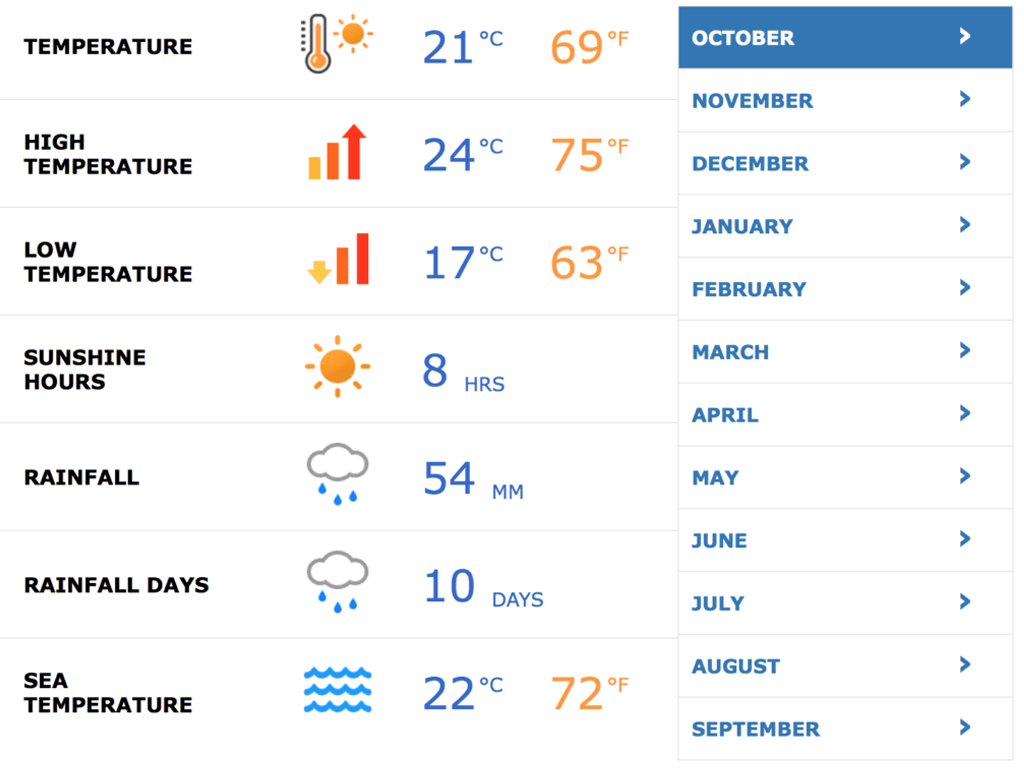 Chart By holiday-weather.com
---
How are prices? If you want a last-minute Villa deal, don't look any further.
Luxury villas from as little as £60 per person per week.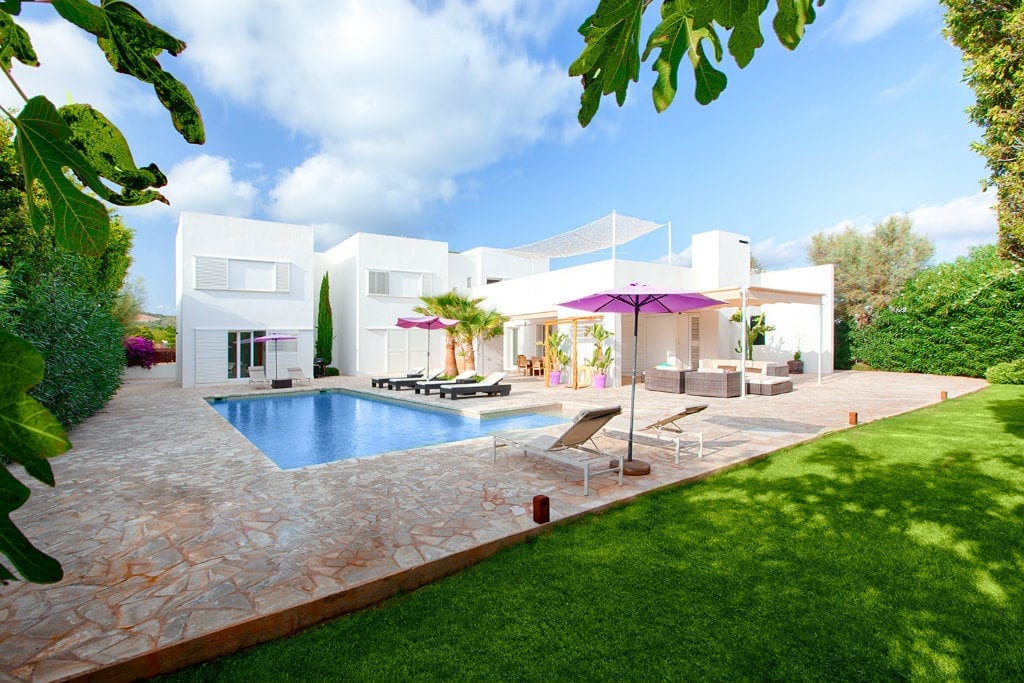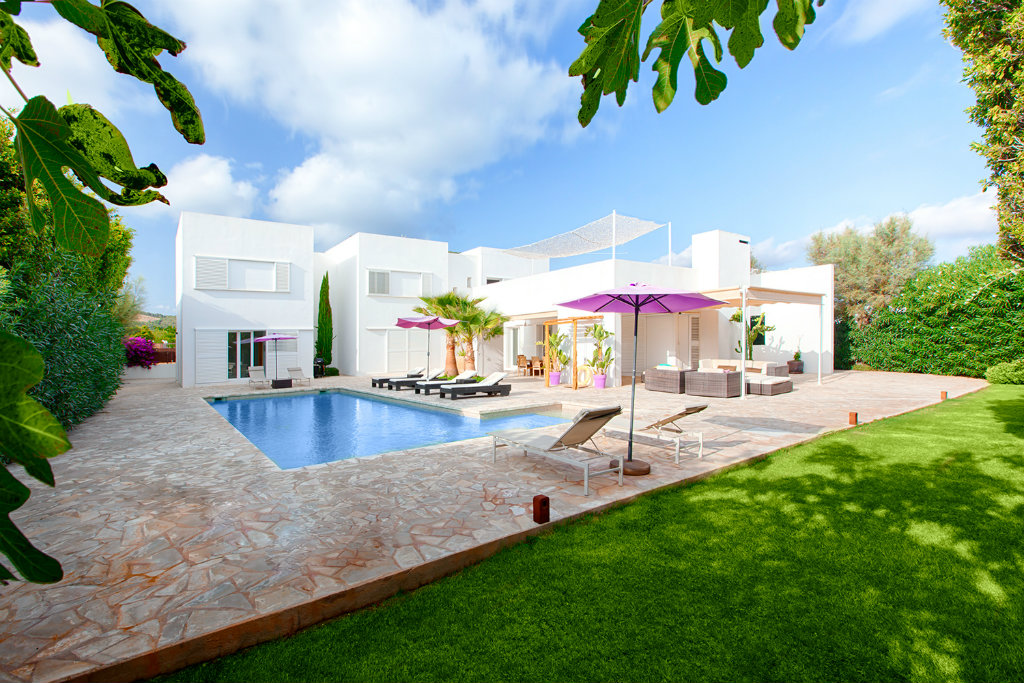 The great thing about October in Ibiza is you can enjoy Ibiza's best month at rock-bottom prices. Even nightclubs are cheaper.
If you don't believe me take a look at our super October deals
A wonderful Finca, 5 minutes drive to Playa den Bossa, 10 minutes drive to Ibiza Town, 5 minutes drive to Blue Marlin, and only 3 minute drive to beautiful Sa Caleta beach.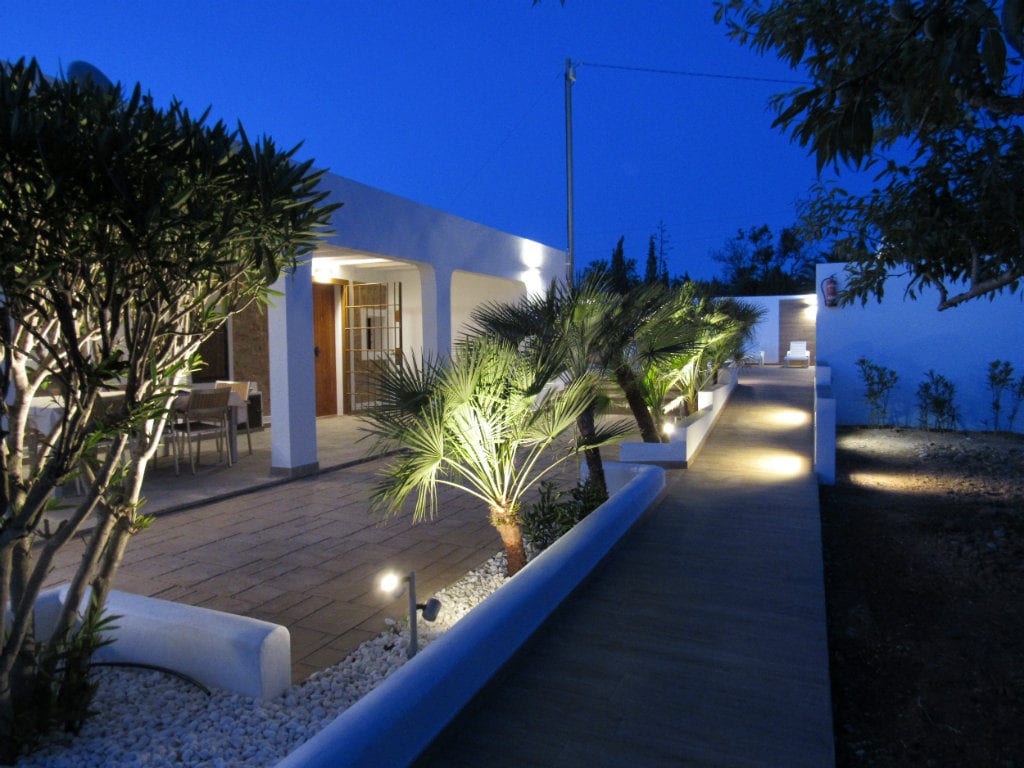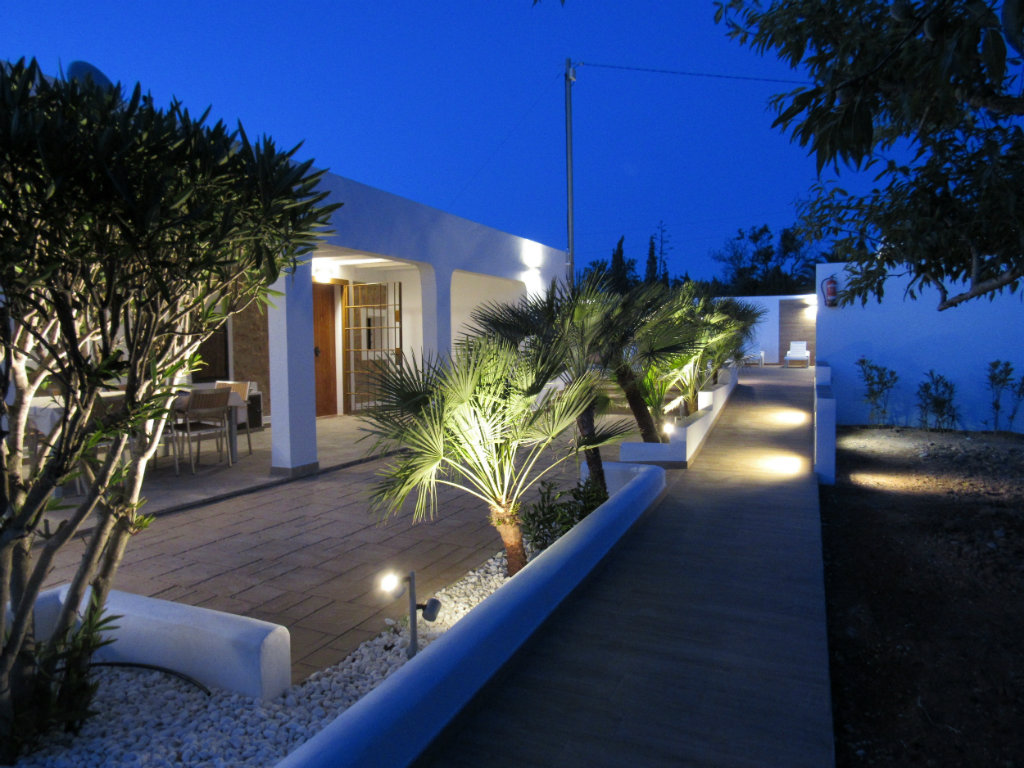 Villa Maria is one of the most infamous villas in Ibiza, its location is perfect for easy access across Ibiza, public transport links are amazing and sunset views from the top terraces are simply stunning. In October it's possible to rent this villa for as little as £60 per person per week assuming the villa is at full capacity.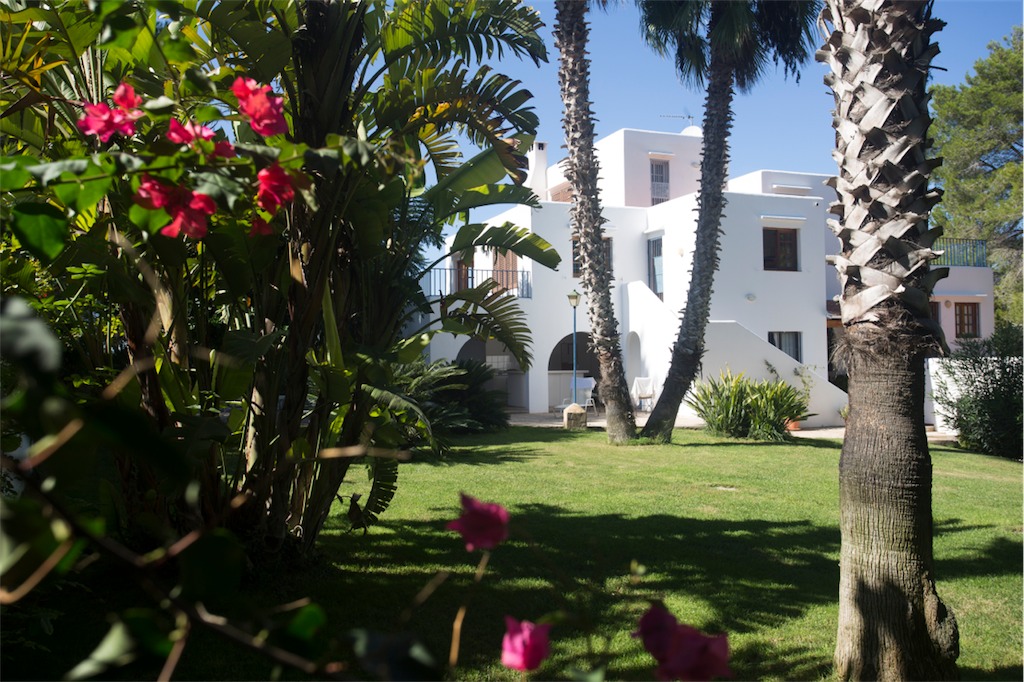 ---
Transport: Get a set of wheels for next to nothing
Flights are a bit cheaper in October you're generally going to be looking at €100 – €200 for a return flight.
Take a look at  Skyscanner.org Here you can find last-minute deals for as little as from €30 each way.
Worth checking out before you book direct with an airline.
The cars are also much cheaper! We would like to recommend to Ibiza Villas 2000 clients our Ibiza car hire partners; Moto Luis. Their business began in 1956, so unsurprisingly they are the longest-established car hire company on the island. To this day they remain family-run, focused on personal service, competitively priced, and the quickest way to get your holiday off to a good start when you arrive on the island.
When it comes to traveling around Ibiza in October, we'd reiterate everything that we mentioned in last month's guide, Ibiza in July. Whilst not meaning to sound all doom-and-gloom here, there are a couple of things worth bearing in mind.
For the most part, Ibiza is a very safe place. However, there are some bad eggs out there and this is the time of year when pro thieves tend to operate. When you are out and about, only take the cash you will need and the most essential items. Leave everything else (passport, credit cards, etc) securely locked up in a safe and make sure all doors, windows, and/or gates to your accommodation are locked.
---
Closing Parties: What's the clubbing scene like in October?
I know we described Ibiza in October as a quiet and peaceful heaven, but you have to dance sometime, right?
The first two weeks of October are when the big clubs close. Pacha, Hi, Ushuaia, Amnesia and Privelege. All the big clubs throw extravagant end-of-season parties to mark the end of a great summer and the beginning of a short break until the madness starts again next year. The end-of-year parties in Ibiza are incomparable and a unique experience.
There is so much choice but take note: The party not to miss is the DC10 closing party. Clubbers fly in just for this event.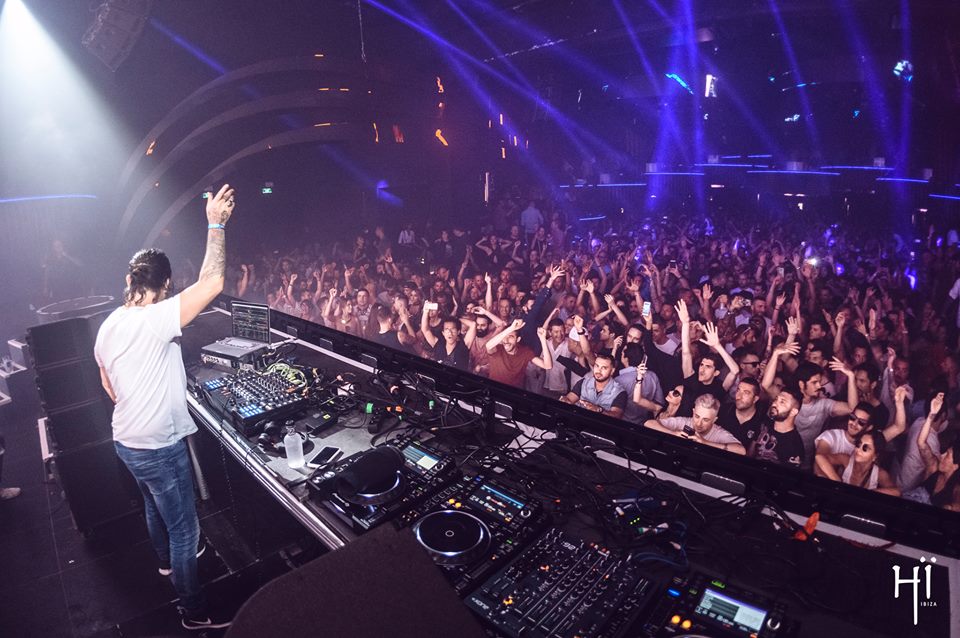 Find all the information about the closing parties here – Our top picks of the closing parties in Ibiza 2022
---
Special food events in Ibiza during October
The Ibiza Food Festival is the stand-out event in October.
The Ibiza Food Festival will create a platform for groups of foodies to dine together.  Dining has always played an important role in our evolution and culture. Not only serves as a place to consume nutritious food but also a springboard to forge strong relationships with those we dine with.
LEARN: TALKS & WORKSHOPS
Ibiza is home to a wide and delicious mix of natural produce, cutting-edge chefs, exciting eating establishments, and creative and culinary-versed venues. We provide a platform to learn from the best and one another –  through traditions, history, and new methodology. Creatively translating them into modern methods of cooking, developing, growing, and practicing
LISTEN: MUSIC & PERFORMANCE
The Ibiza Food Festival will be immersed in entertainment from art, music, and performance. As a mecca for music, we will provide a platform for island DJs, musicians, singers, and entertainers to take the center stage throughout the festival. Exploring the ways music enhances our foodie experience.
EXPLORE: ADVENTURE & ACTIVITIES
The Ibiza Food Festival is a true celebration of Ibiza. We will be partnering with many of the island establishments so attendees can enjoy what the island has to offer, from meditation classes, walks, hikes, boat trips, and more – we encourage you to experience the natural beauty of Ibiza.
---
Halloween in Ibiza
Halloween is a big event in Ibiza, everyone makes a huge effort and it's loads of fun.  Many restaurants throw big parties but the main events are held at Pacha and Pikes Hotel.
Our absolute favorite Halloween party is at  Pikes Hotel. The Pikes Halloween party is notorious and very popular. It's worth pre-booking tickets. Check out Pikes calendar for October.
---
Favourite October beaches and restaurants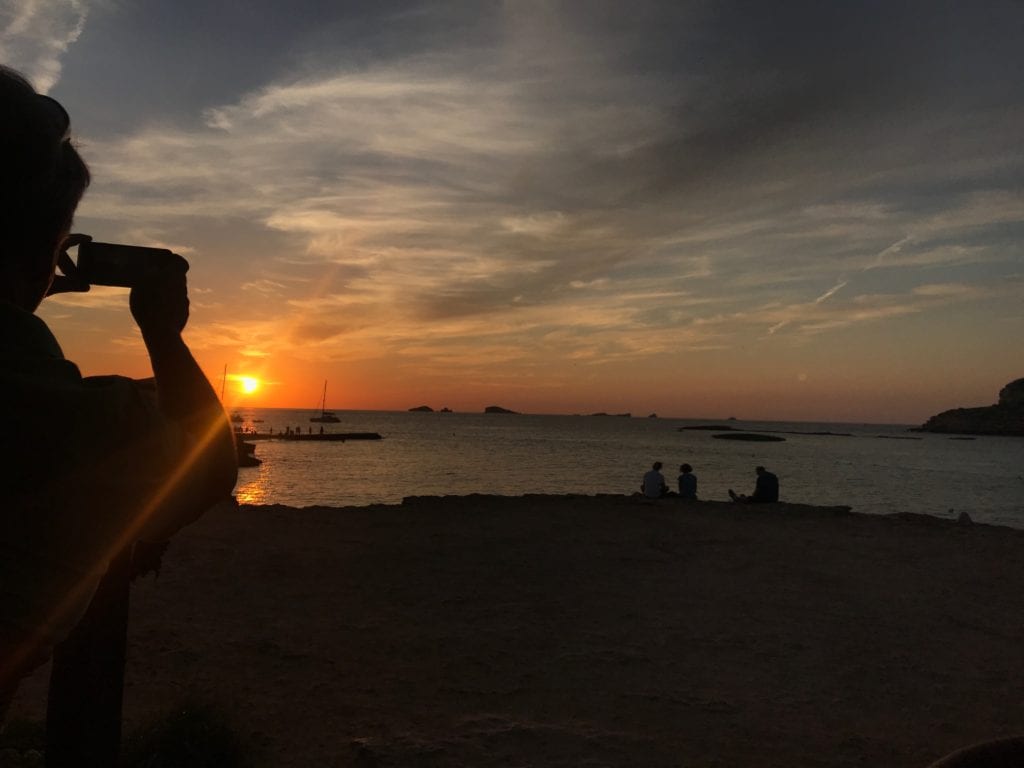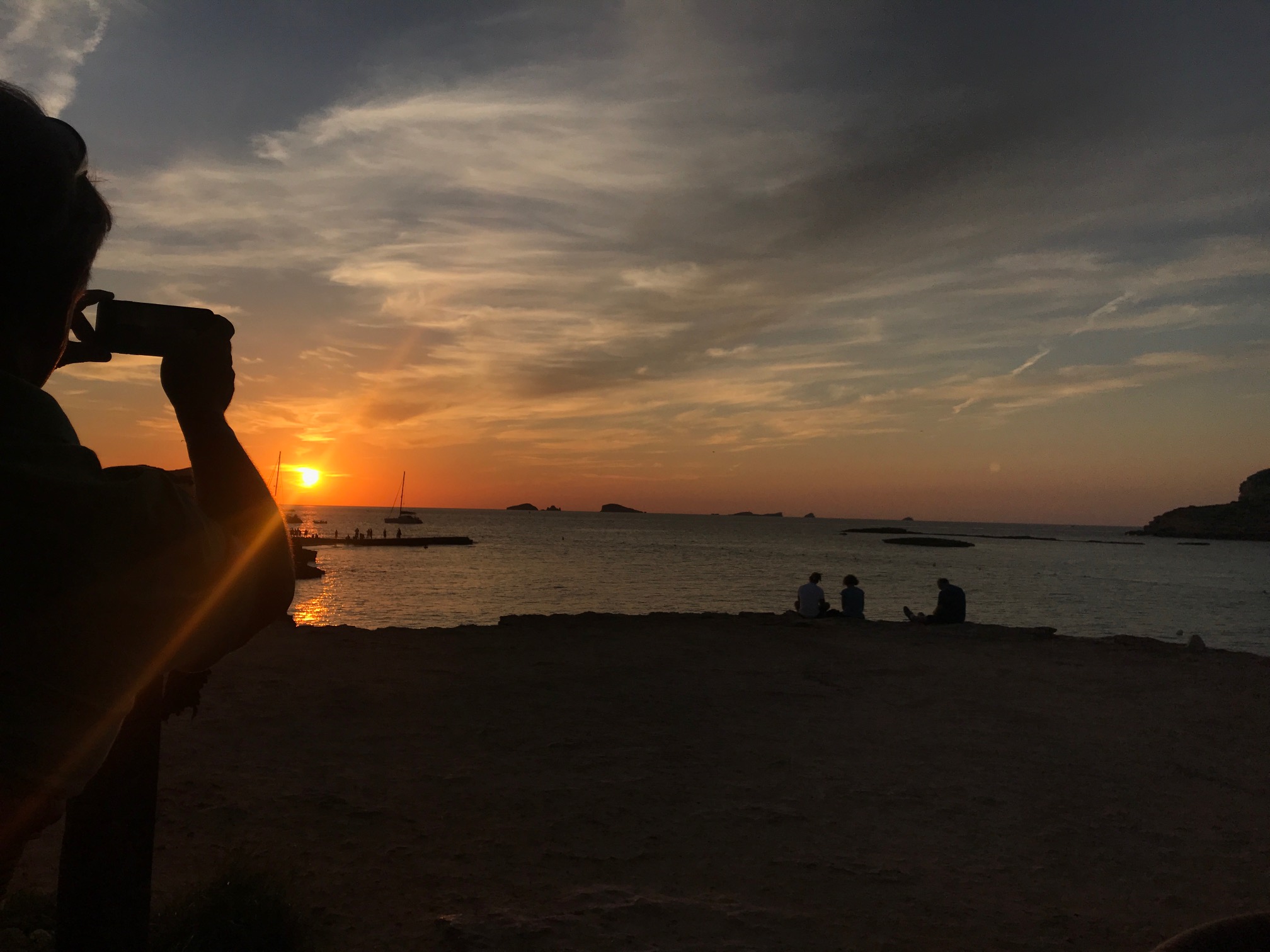 S'illa Des Bosc has possibly one of the most beautiful locations in Ibiza. It sits elegantly above Cala Conte beach with uninterrupted views over the sea. We have been visiting S'illa Des Bosc for 18 years and we have never been disappointed. The location is simply wonderful, the food is outstanding and the staff is super friendly. Best of all, prices are reasonable, for a top location and excellent food.
Check out the photo above, this was taken from our table during sunset. Amazing food and a sunset to die for, how can life get better?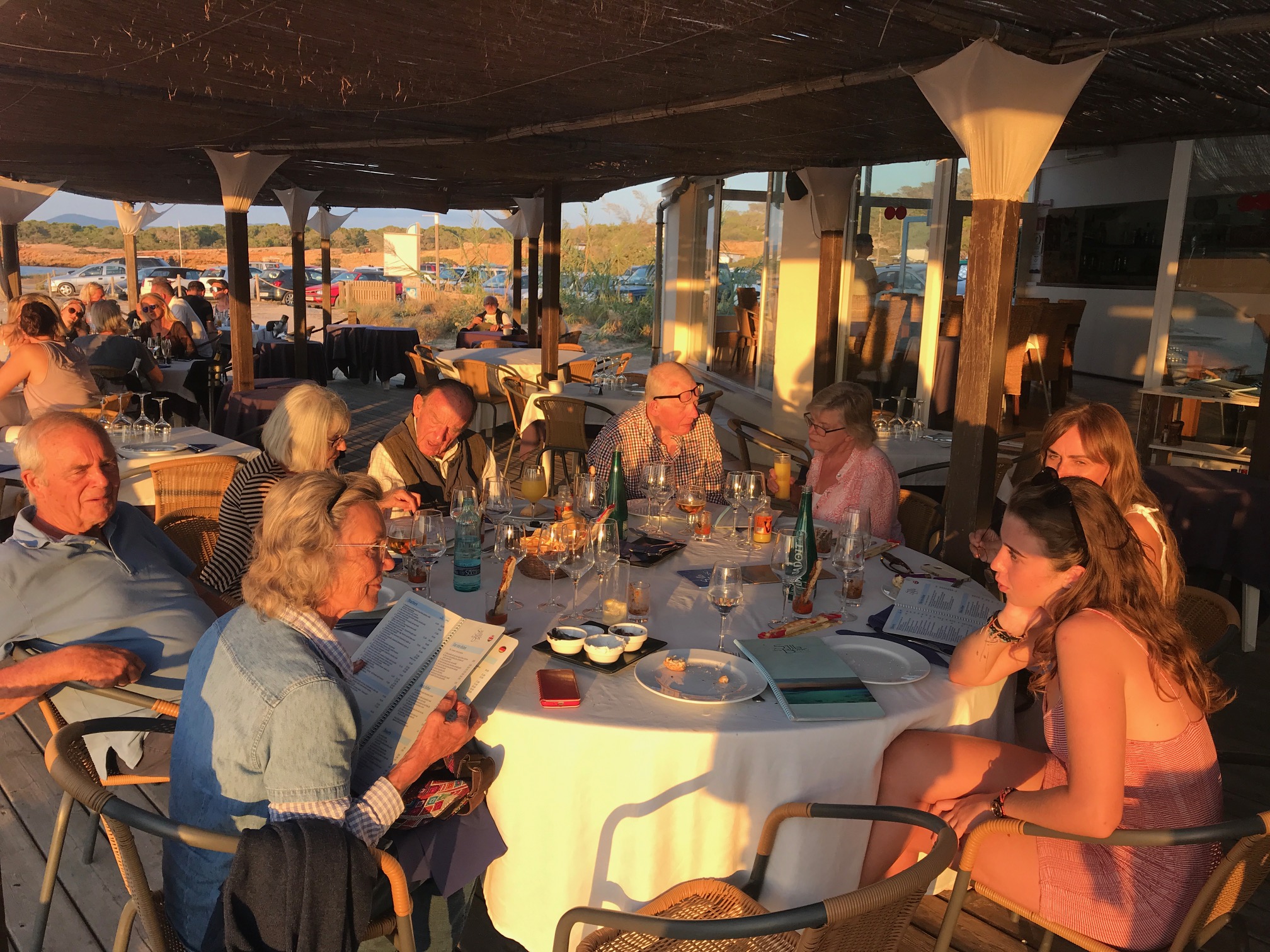 The best beaches!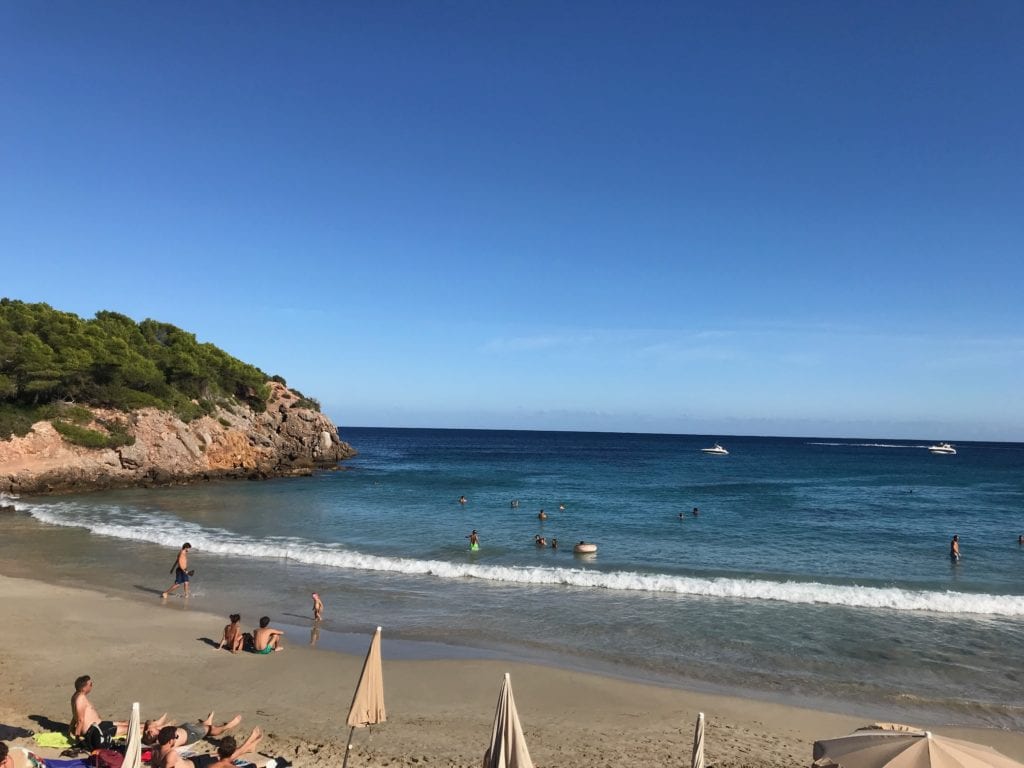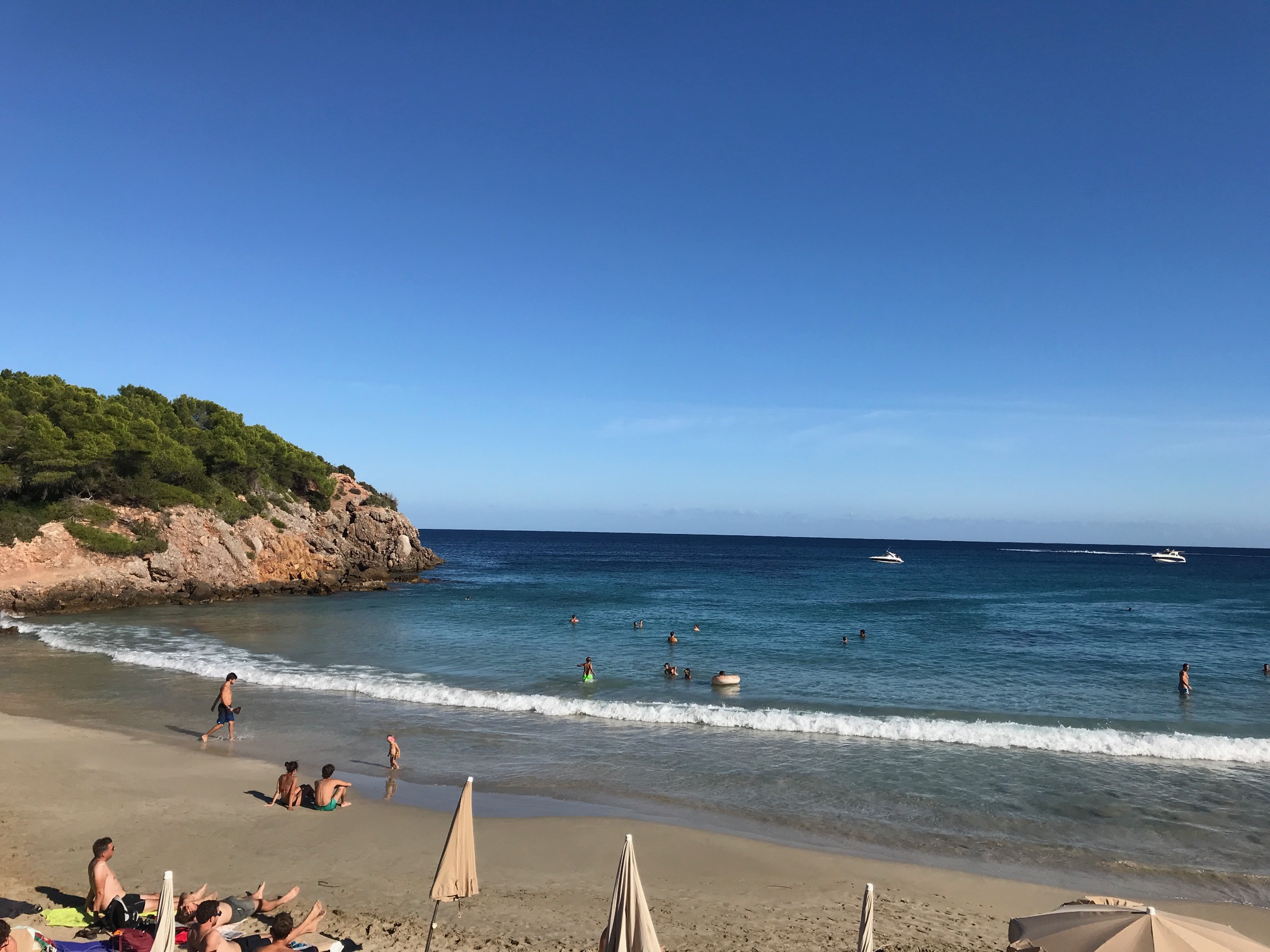 Cala Nova Beach
Cala Nova Beach is a wonderful sandy beach with pristine crystal-clear water. Cala Nova has two beaches. One beach is located 1km from Es Canar, which in turn is about 5km from Santa Eulalia. The other can be reached by driving to San Carlos, then following the signs to Cala Llenya.
We prefer the beach the Cala Llenya end. It's quieter and has beautiful wood just behind the beach with ample parking. There is a wonderful Chiringuito on the beach and one of our favorite restaurants in Ibiza, Aiyanna overlooks the beach. We are regulars at Cala Nova, it's perfect for families and sun worshippers.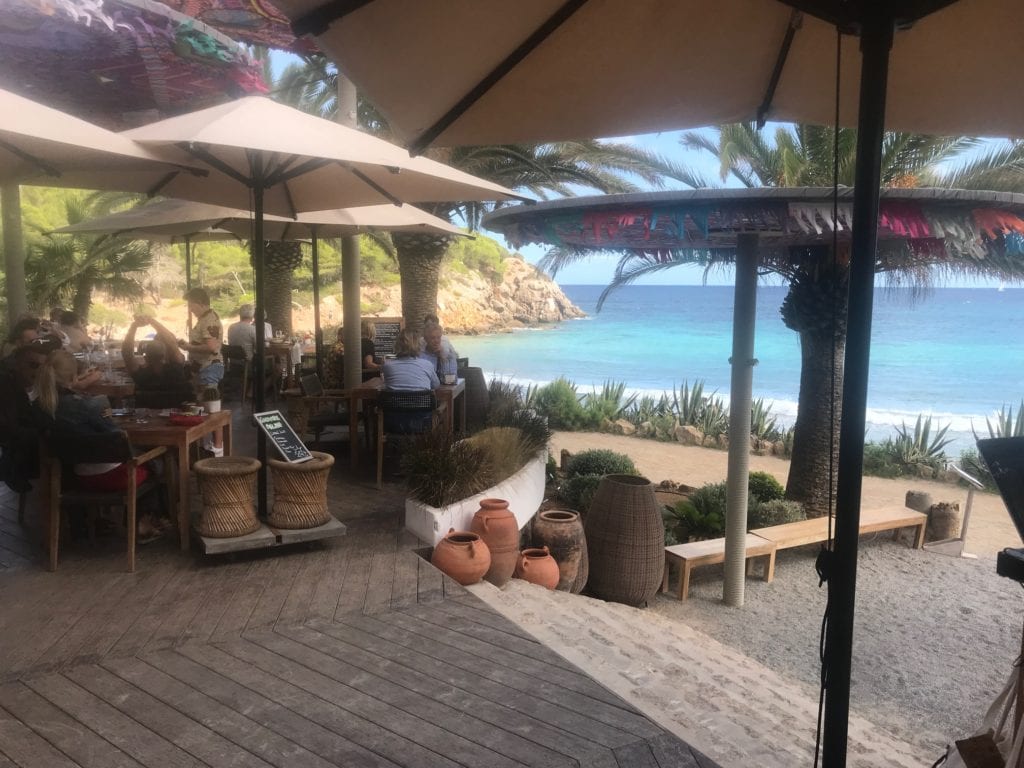 The section of beach entered via Es Canar is much more popular. Guests from the Es Canar hotels populate the beach in the summer, it can therefore get a little crowded. The beach has two great restaurants both owned by the Atzaro Group. Atzaro Beach Club and The Chiringuito. The beach club is fine dining and boasts amazing views across Cala Nova Beach, the Chiringuito is kinder on your wallet.
Both beaches are incredible, and on a windy day, you will see lots of surfers and bodyboarders. Cala Nova is one of the best beaches in Ibiza to catch some great waves.
If you are not hiring a car, there is a bus service from Ibiza Town to Cala Nova, albeit fairly infrequent.
---
Walk around the island with Walking Ibiza
The countryside in Ibiza during October is similar to September, green and fertile.  October is the perfect time to enjoy the huge choice of walks across Ibiza. Check out Walking Ibiza which organizes some excellent walks throughout Ibiza.
October is also the perfect month to get your bicycle out. Ibiza has an excellent road system and plenty of cycle paths. Cycling is very popular in Ibiza, especially in the months from October to May.
---
San Miguel Patron Saint Festivities
San Miguel, like any other village in Ibiza celebrates its patron saint festivities every year in autumn with a program full of activities designed for everyone.
The main day, which is celebrated on September 29, honors San Miguel (Saint Michael) with the celebration of a ceremonial mass followed by a procession and traditional dances. There will also be painting exhibitions, conferences and a night concert of the local band.
Be security conscious
And never, never, never leave valuables in your hire car. Ever!
No point even tucking them away out of sight and thinking they will be fine. These days, some devices can clone your car alarm system and disable the locks like it ain't nothing.
Meh.
And while we're at it…
TIP: Always have your driving license on you or carry a photocopy of your passport. Spanish law requires you to carry a photo ID at all times. Being on the receiving end of a policeman's disapprovingly wagging finger (or a fine if you're unlucky) is best avoided.
We hope you've enjoyed our mini guide and don't forget to tune in for the next exciting installment, Ibiza in November.
Coming soon… 😉
Planning a trip to Ibiza? Interested in great value Ibiza villa rental in and around San Antonio, Playa D'en Bossa, or Ibiza Town? Check out our lush Ibiza villa collection, with affordable prices, and short-term and weekend breaks welcome. Like us on Facebook or follow us on  Twitter / Instagram to be the first to hear about our fantastic special offers. Looking for a detailed guide telling you everything you need to know about Ibiza villa holidays (and how to avoid the pitfalls)? Check out our 2022 insider guide to Ibiza villa rentals and you'll be clued up in no time!