February Newsletter
Includes: 
Authentic Ibiza: Freds Finca established 40 years ago is like stepping back in time
 In the middle of Salinas National Park walking distance from DC10, Es Cavellet Beach, Salinas Beach, Churingey Beach Bar, el Chiringuito Beach Club, Escollera Restaurant and the Jockey Club
10 mins in a taxi to Ibiza Town and Playa den Bossa
Best Value from 30 euros per person per night
Yoga retreats from £295 / 350 euros  per person for Mid Week per person incl accommodation, 3 hours of Yoga, breakfast and a lovely healthy lunch and an evening hike in the stunning Salinas National Park ( prices based on two people sharing)
Fitness, Pilates and Holistic courses
Fabulous Healthy poolside resturant / bar
The best value for money Hostal and Yoga Retreat in Ibiza
PLUS
Our Latest Villa offers
Offers valid until 31 March 2019 (scroll down to see more details)
About Freds Finca Hostal and Yoga Retreat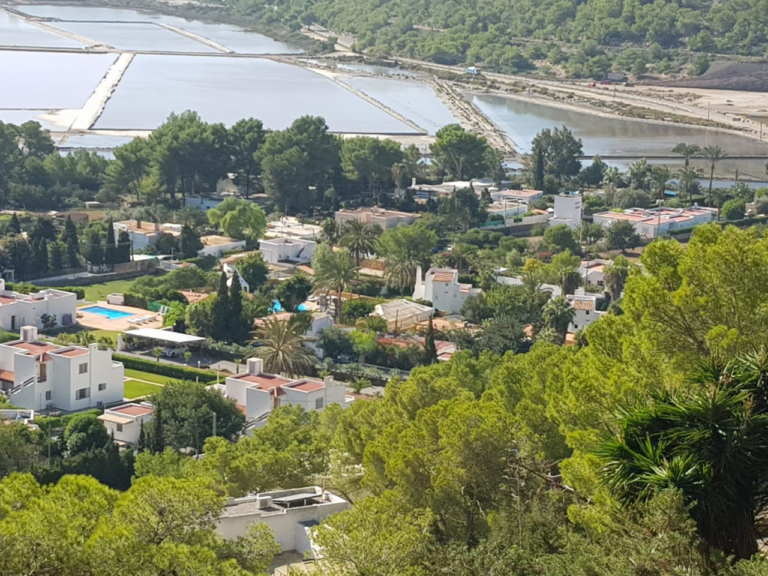 Freds Finca authentic Ibiza Hostal and Yoga Retreat. "The real Ibiza where time has stood still – including prices"
Fred's is a unique resort in the centre of Ibiza's UNESCO protected natural park. This beautiful oasis is walking distance to Salinas beach, Es Cavellet beach,  El Churingey, plus 3 of Ibiza's most famous beach clubs. Fred's is also walking distance from the legendary super club DC10 and only 10 minutes from Playa den Bossa and Ibiza Town, which is perfect for anyone wanting to enjoy Ibiza's legendary night life. To top it all off, Fred's is amongst the best value accommodation in Ibiza.
 The resort was established 40 years ago and has remained true to its bohemium roots.  Many clients return year after year because there is nothing else like this in Ibiza.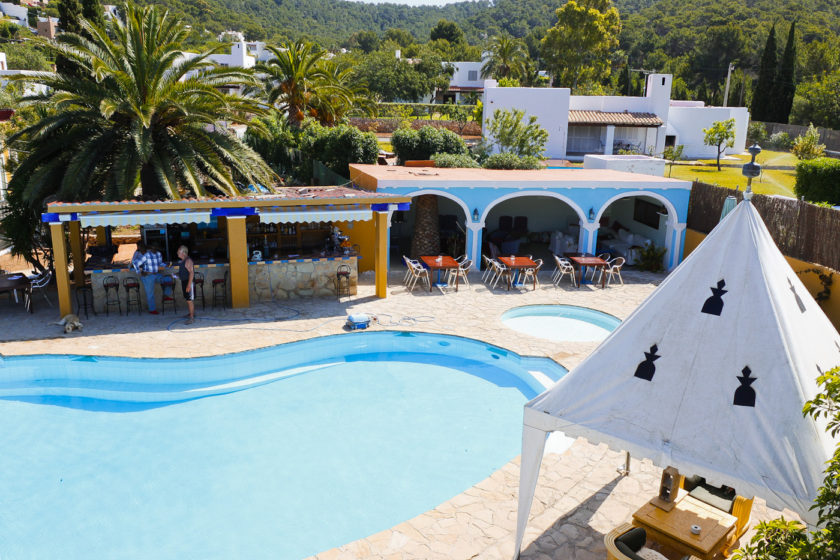 Fred's is truly "the authentic Ibiza"
 Driving around Salinas you would have no idea Fred's exists apart from a big iron gate with a small discreet Fred's Finca plaque. However, on entering Fred's Finca, you enter in to another world, it is like stepping back 30 year's in time.  Fred's is relaxed, cool, care free, very peaceful and affordable. Affordable is not a word one hears very often when discussing Ibiza.
 Fred's Finca was created by Fred 40 years ago, today he is in his 80's but you still see him floating around the pool area. The vibe that he has created explains why Fred's attracts a wide variety of people – artists, DJ's, Yogi's, authors, the LGBT community- it's a meeting place of mind and spirit.
The hub of Fred's is the wonderful pool area, which includes our lively bar and a beautiful restaurant that serves up delicious natural dishes all day. Opposite the pool is a wonderful Moroccan tent where all types of retreats and classes take place.  Yoga, Pilates, massages, boot camps, detox, we have it all in this beautiful setting.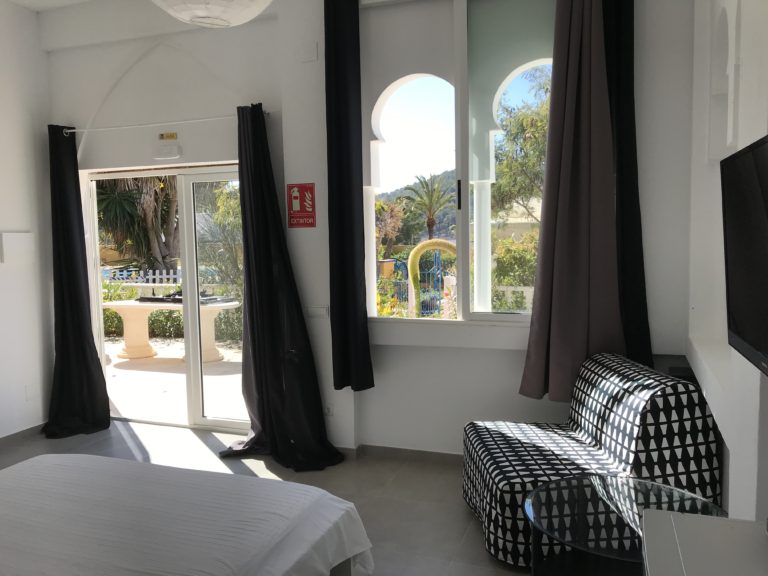 Accomodation
Fred's offers 6 x 2-bedroom apartments, and 5 x 1-bedroom apartments. Many of the apartments have sofa beds or extra beds so we can add more guests for a small supplement.
There is also a small office with printer and desk top computer,  an array of fruit trees – lemon, Pomegranate, Oranges, Bananas and grapes. Plus, very good Free WIFI. We will be planting vegetables throughout the grounds which will be served in our natural restaurant for 2020. At night we run chilled events around the pool, and once a month we do something very special.
Our on site Laundry is available to residents,  and we have buses which transfer clients across the island day and night for a small charge. Bicycles are also available for those who want to explore the surrounding area.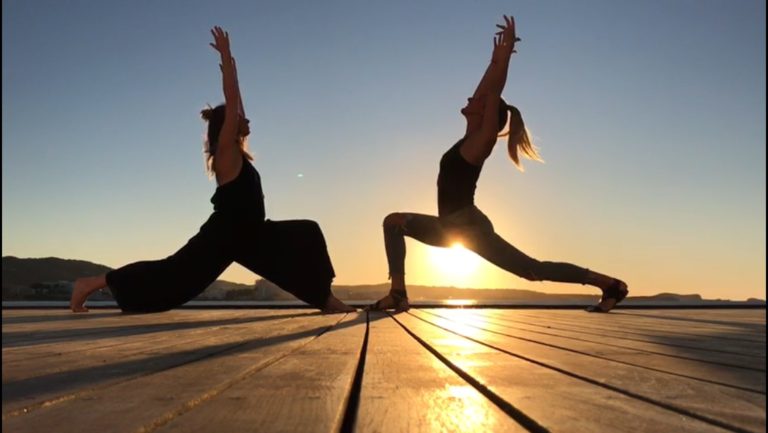 Retreats , Fitness and Wellness at Freds
We love to have fun,  we love feeling fabulous
We are very serious about Wellness and Mindfulness. Freds Finca is working with some of the top Yoga, Pilates and Wellness companies to create the very best daily wellness programes. We will also be running specialist weeks throughout the year. Please contact us for our calendar of events as well as full details of our Wellness and Retreat programme.
Our great value Yoga and Wellness Retreats are the BEST VALUE RETREATS on the island,  in the most unique location in Ibiza. Our Retreats will defnately not break the bank.
Includes: Accomodation, breakfast, lunch, 3 hours Yoga per day and an evening hike in the stunning Salinas National Park.
7 day breaks fom £495 / 595 Euros  per person
Weekend breaks from £395 / 475 Euros per person
and our unique weekday Monday to Thurday breaks from £295 / 350 Euros  per person.
For more detail contact us on Bookings@Ibizavillas2000.com. Prices based on 2 people sharing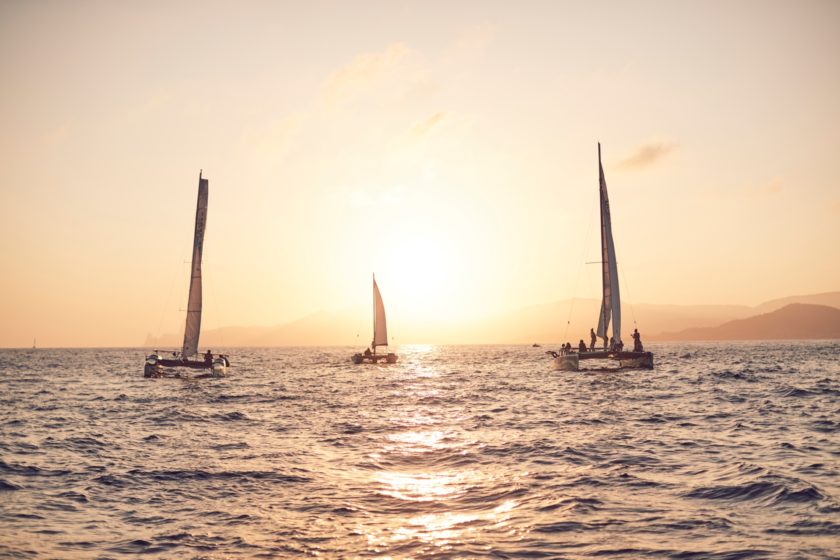 Eco Catarmarans, Sailing School and Environmental Studies
We love the Eco Catarmarans. On our  days off our team cannot wait to enjoy the most unique day anyone could experience in Ibiza. We cannot recommend this amazing day enough. Not only is this a great day out,  the Catarmaran Team are completely absorbed in the environment and work tirelessly to protect Ibiza and its magical waters. Therefore it is also very educational and informative. We can tailor make 
Day charters on the Eco Catarmaran
Sailing Course
Kite surfing courses
Kayaking
The unique island Eco Charter create memories that will last a lifetime, A love and respect for the sea remains a top priority with spacious, comfortable catarmarans powered by solar panels and cutting edge electric engines. The defining features are the silent engines which allow your group to completely relax and enjoy the pristine Mediterranean waters. Each trip is tailored to ensure your experience remains a prized unforgettable experience. The homemade organic freshly made picnic is also unbleivably delicious. This is not only a wonderful day out but very educational.
Cycling and Walking
Es Cavelet and Salinas are ideal for those who enjoy walking and cycling. There are many tracks and paths for clients to explore right on Freds door step. Cycles will be available at Freds, and clients can join the guided walks across Ibiza.
Training Camps.
Fred's Finca is perfect as a base for sporting groups visiting the island, particularly Tri-athletes, cyclists and runners. The Sea is a 10 minutes walk, accomodation is great value, (especially our of season, from as little as 20 euros per person per night) and there is a myriad of tracks and roads to train on directly from Freds front gate.
Weddings and Events
Fred's is probably one of the most unique places on the island to hold your wedding. We have our own wedding planner who will plan every detail of your very special day. Whats amazing about Fred is we can not only organise your very special day, you can also put all your guests up in our wonderful great value accommodation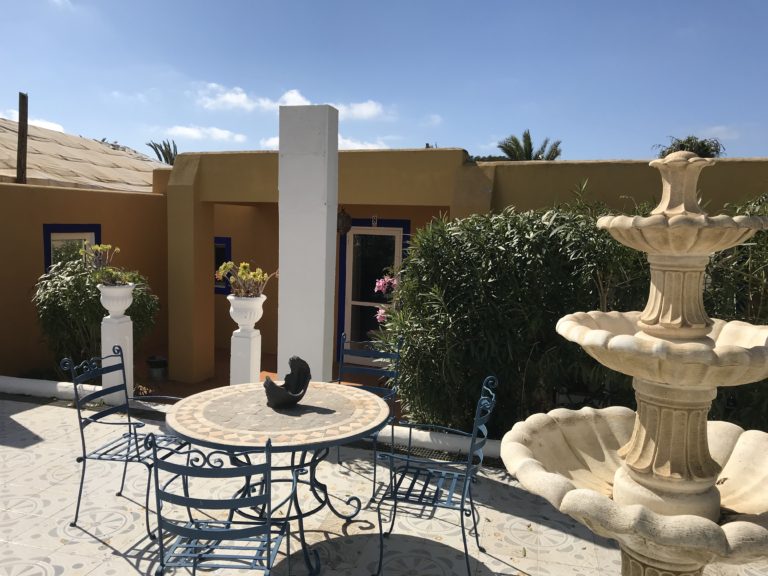 Fred's is available to rent exclusively for one off retreats, yoga training schools, weddings and special events.
Fred's is unique, it is chilled, loads of fun, and great value for money. So, do not miss out on this wonderful opportunity of staying in the middle of Ibiza's natural park either for just a few days or year-round.  There are only 12 apartments, therefore Fred's gets booked up very quickly.
 
Our Latest Villa offers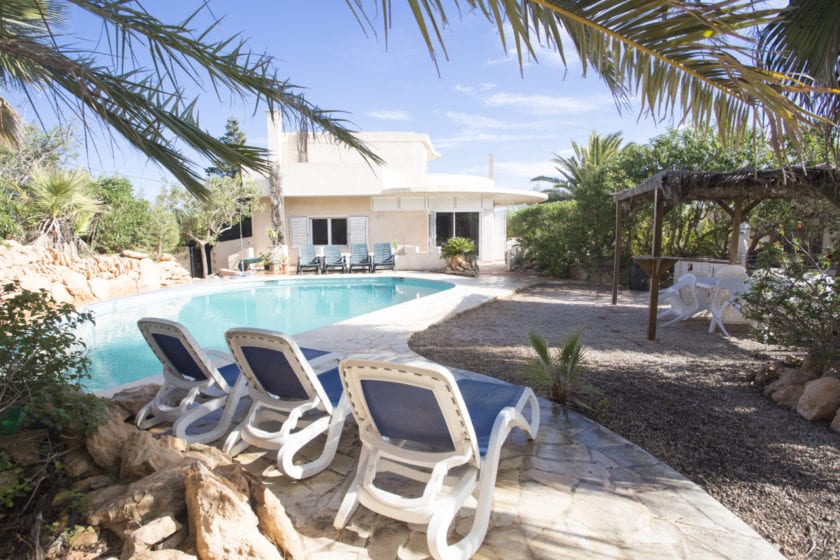 Villa Bruno (sleeps 14-16) is situated in the most popular area for villa rentals, Sa Carroca. The reason this area is so popular is its location, 5 minutes from Ibiza Town, Playa den Bossa, 15 minutes from San Antonio and within 10 minutes of beaches such as Salinas and Sa Caleta. The Villa  is also walking distance from some great supermarkets, bars and restaurants For famalies its 300 meters from Club de Campo, Ibiza's country club. Villa Bruno is perfect for groups and families.From as little as £120 per person per week. Up to 25% discounts in May and June
Villa Torres (sleeps 16-18) was completely renovated 2 years ago, and is walking distance into the centre of Playa den Bossa, ideal for groups who don't want to rent a car and who want to be very close to the action and the beautiful lively beach of Playa den Bossa. Villa Torres is the perfect vlla for groups coming to Ibiza just for the clubs and parties. Groups absolutely love this villa. ' It does what it says on the tin" From  as little as £100 per person per week
Up to 25% Early booking discount for 2019 if you book and pay a deposit before March 31st 2019
You could end up saving over £1600 on Villa Torres

Villa Can Mestre (sleeps 14-18) is a huge villa that sits proudly on top of a hill overlooking San Antonio Bay. The villa is walking distance to Ocean Beach Club and is only 5 minutes drive into the centre of San Antonio and 15 minutes to Playa den Bossa and Ibiza Town. The villa is also very close to the very popular beaches of Cala Bassa, Cala Conte and Cala Salada. Best of all, the villa has its own private Ibiza sunset every evening. Anyone who has been lucky enough to witness these sunsets,  will understand that they have got to be seen to be believed. They are stunning. From as little as £140 per person per week up to 20% discount for bookings in  May and June 2019
For more photos of Can Mestre click on the photos or this link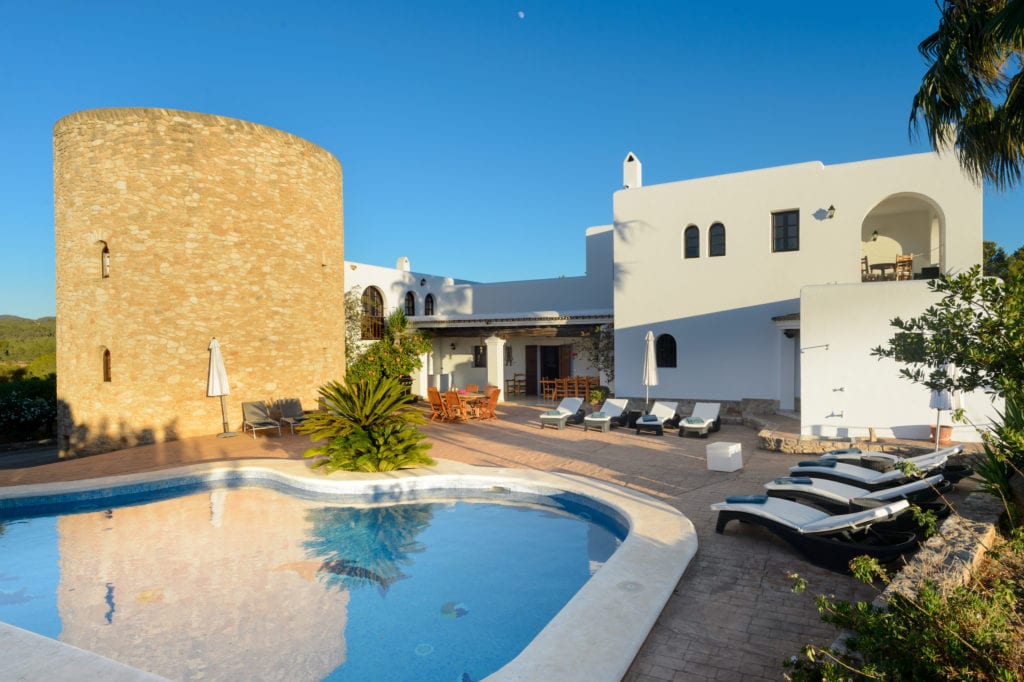 You could end up saving over £2000 on can-mestre
Villa Alexa  is only 2 minutes from the lively village of San Jose, it takes 5 minutes to walk,  and is only 4 minutes drive from San Antonio Bay and only 5 minutes from the centre of San Antonia and 15 minutes from Ibiza Town and Playa d'en Bossa. Great Value for money. From as little as £100 per person per week

Easy to save a fortune with our Ibiza villa discounts
Just send us the size of your group plus the dates you're after on our super easy contact form. Or just call us on 0034 666 934 060 (Ibiza) or 0044 203 700 1364 & we'll give you a quick quote with zero obligation.
Or…
Take a look at some of our unbelievable offers below
Ps: We're proud to be trusted by Mixmag, DJMag & IbizaClub News, so you can go ahead and book with confidence.
We are the pioneers of short breaks and weekend breaks in Ibiza?
Ibiza Villas 2000 are the pioneers of weekend breaks  in San Antonio, Ibiza Town or Playa d'en Bossa, just click straight on through to the special offers page where a whole host of fantastic short-break deals are at your fingertips in a flash. Or email us directly at bookings@ibizavillas2000.com
Grab yourself a bargain right now
Remember, offers end on January, 2019, so get in there while you can, ladies & gents. Contact us using our quick enquiry form or give us a call on either of the numbers below:
UK
0044 203 700 1364
Ibiza
0034 666 934 060
Safe villa bookings
Here at Ibiza Villas 2000, we take the safety of your booking very seriously because there are some unscrupulous scam rental sites out there. It's important to know the right checks to make before you book any Ibiza villa – with anyone. We urge you to ensure your booking is safe by reading and acting upon these instructions.
*Selected villas and special offer dates subject to availability – when they're gone, they're gone!
Don't want to miss our special villa rental offers and discount deals? Sign up for our monthly newsletter!