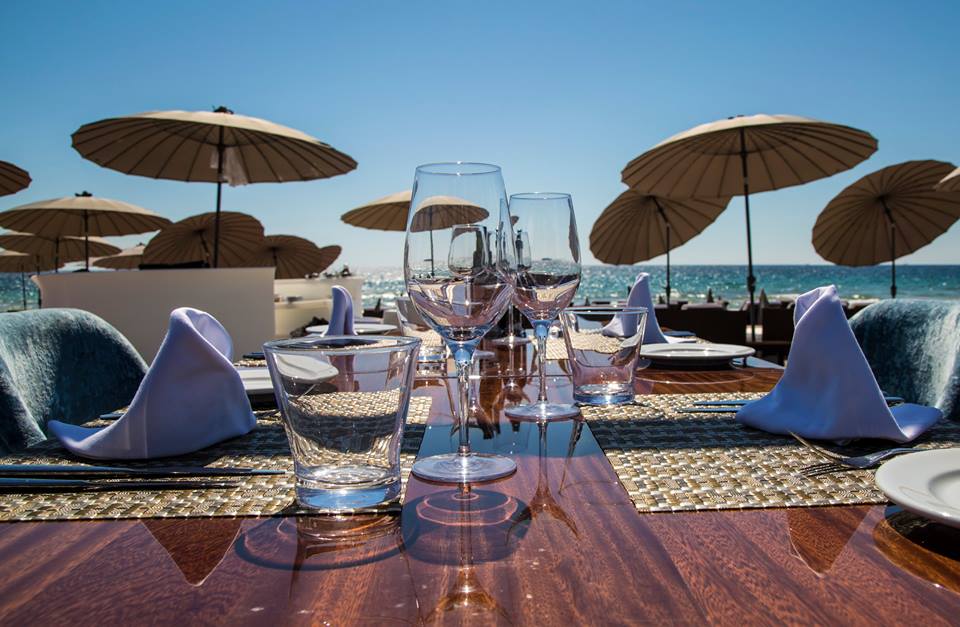 Easter in Ibiza is a magnificent time. Summer workers are starting to arrive from all over the world and the Spanish celebration of Semana Santa (holy week) is in full-throttle. The contrast between the solemn, ancient religious processions and newly arrived seasonal residents creates a special buzz. Excitement for the approaching season is tangible. We're often asked, "how is Easter in Ibiza?" So here's a little glimpse into some of our highlights.
Fab weather
The weather sits wonderfully around 20C, hot and sunny during the day but still gorgeously cool at night. This year, because of the biblical winter rains, Easter in Ibiza is a particularly vibrant, green, lush affair with the mountains bursting with aromatic rosemary and wildflowers. The beaches are still deserted and there's barely a sunbed in sight. Pure naked beauty, ladies and gents.
Ibiza beach parties

This weekend also sees some of the first daytime Ibiza beach parties appear. Today, Friday April 14, the Melon Bomb maestros are throwing one of their fab beach parties down in Playa D'en Bossa at Nassau Tanit beach. Residents Scott Grey and Paul Reynolds will be funking up the dancefloor as always, along with very special guests Mr Doris and Dj Callum. Woohoo! 4 x of our favs here at Ibiza Villas 2000 HQ! Word has it they've acquired a photo booth for the event, where apparently, you can go and get Melon-bombed. Oo-er! Kick-off is a 2pm and the party goes on all day. Check out one of their cracking parties last year at Ushuaïa. We're talking huge grooves.
Tomorrow, at the same venue, Nassau Tanit beach, Rewind Day&Night take over the decks all day for more beach party frolicks in the sunshine, with the mighty Bushwacka headlining the event. The party starts at 2pm and goes on until midnight. That's a massive yes from the Ibiza Villas 2000 team too!
Easter in Ibiza: Bohemian Sunday
Then on Easter Sunday itself, the Ibiza grapevine tells us there's a secret hippie festival, somewhere in the mountains and forests of the north. Of course, nobody knows where it is…yet. We'll report back with photos if we find it 😉 Then at midday, the beautiful La Muella on the San Juan road throws open the doors to its summer opening party. It's here you'll find a beautiful Bohemian crowd and lots of island residents soaking up Easter in Ibiza in classic Ibicenco style; smiling, dancing and counting our lucky stars that we live here. Check out this footage from one of their recent Mischief events.
The Ibiza villas 2000 bloggers will be back soon with more island news and gossip. Until then, happy Easter everyone!
Lead image | Nassau Tanit Beach
---
Coming to Ibiza this 2017 season? Interested in great value Ibiza villa rental? Check out our lush Ibiza villa collection, with affordable prices and short-term bookings welcome. Like us on Facebook or follow us on Twitter / Instagram to be the first to hear about our fantastic special offers!