Cheap Ibiza holidays are increasingly in demand. And no wonder! After years of global austerity, today's canny tourist wants as much bang for their buck as possible.
So how do you find cheap Ibiza holidays in a villa?
There are quite a few ways actually. The main wallet-friendly options being weekend stays & short breaks.
So since most villa agents and owners prefer to rent their villas for a minimum of one week (and often Saturday to Saturday only), the first price hack is to
Find a company that rents Ibiza villas for weekends & short breaks
Like us 😉
There are others of course (not that many, mind) and a quick search on Google will soon give you options.
But here's the secret that hardly anyone knows.
Mid-week short breaks in Ibiza can cost a big wedge less than the same length of time spanning the weekend!
Cheap Ibiza holidays | Midweek bargains
Villa rental prices are calculated per night. So of course, a shorter break is going to cost you less and make cheap holidays to Ibiza completely realistic. Especially for groups of friends when the villa price is split between the group.
The advantages of renting a villa in Ibiza are endless. The comfort, the privacy, the al-fresco dining, the pool…
The thing is, most folk like to book their Ibiza short breaks over the weekend. Makes sense, right? Finish work on Friday, hop on a plane to Ibiza, back Sunday night. Sorted.
But. There are more and more of us working remotely these days. With flexible hours.
And guess what?
When villa companies have midweek availability gaps in their calendars (from all the weekend bookings, y'know?), guess what they do?
They SLASH THE PRICE of their midweek gaps. We're talking discounts of up to 50%, folks. You can really bag a bargain!
Ibiza villa holidays for the canny
You don't even have to wade through gazillions of villa listings to find that cheap Ibiza holiday. Whether you're looking for a holiday in San Antonio, Ibiza Town or Playa d'en Bossa, just bang straight on through to the special offers page where a whole host of fantastic deals are at your fingertips in a flash.
Here are a few examples of cheap Ibiza holidays in a villa available right now.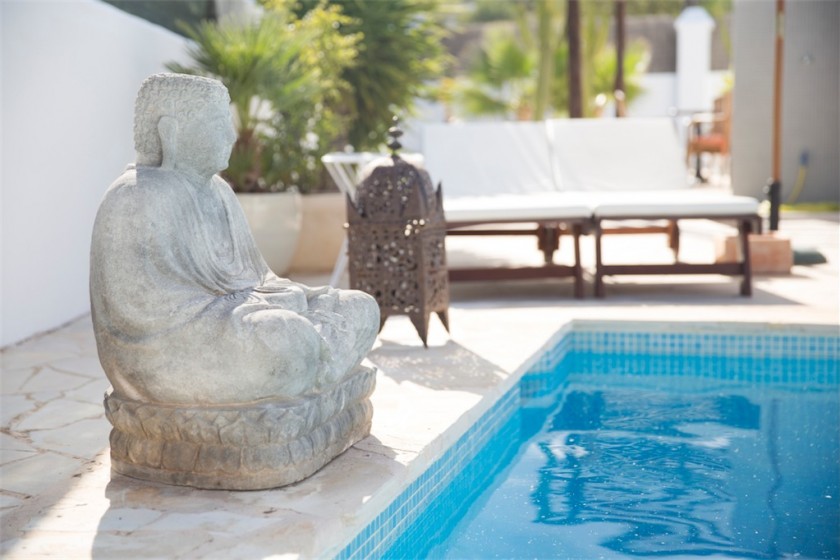 21 to 24 May 03 nights for just £1200
That works out at a very cheap Ibiza holiday @ about €85 each for a 3-day break when split between x 14!
For more photos or info or to make a quick enquiry click here.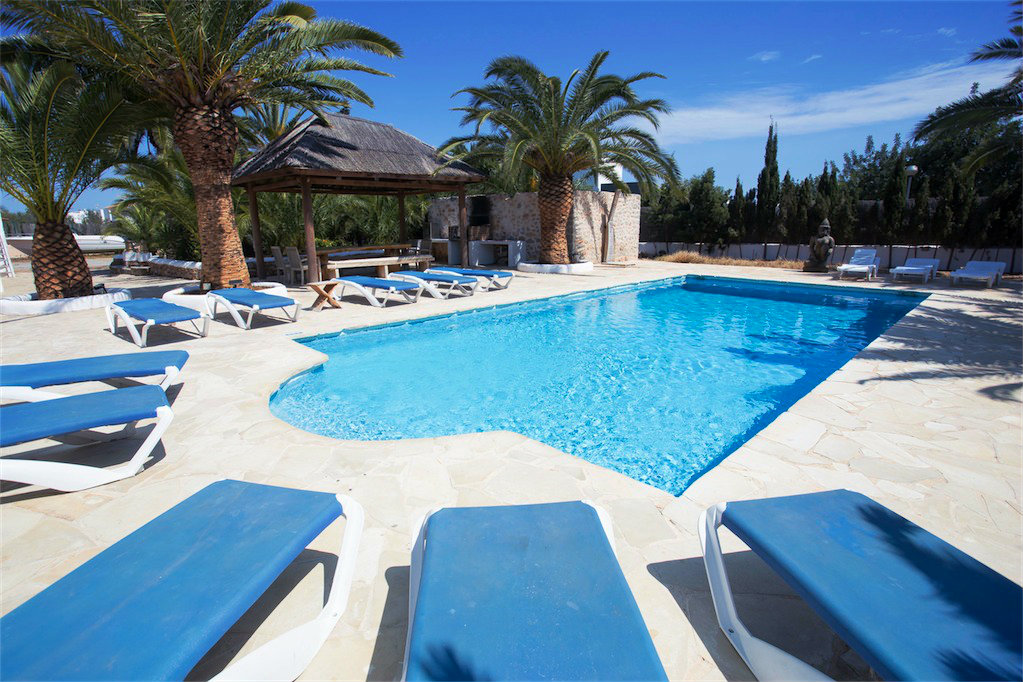 14 to 19 May 05 nights for just £2000
That works out at a very cheap Ibiza holiday @ about €134 each for a 3-day break when split between x 15!
For more photos or info or to make a quick enquiry click here.
14 to 17 May 3 nights for just £1900
That works out at a mega cheap Ibiza holiday @ about €90 each for a 3-day break when split between x 21!
For more photos or info or to make a quick enquiry click here.
And there are many more. Just take a look at the special offers page.
30% deposit secures booking
And if that wasn't enough to get you and your gang in a serious cheap Ibiza holiday huddle…
Just 30% deposit secures your booking (and you can sometimes pay the rest at check-in – just ask!)
Mid-week flights are often cheaper too.
Check out Ryanair for some fantastic deals on UK-IBZ flights.
Grab yourself a bargain right now!
Contact us using our quick enquiry form or give us a call on either of the numbers below:
UK
0044 204 700 1364
Ibiza
0034 666 934 060
A word about safe villa bookings
Here at Ibiza Villas 2000, we take the safety of your booking very seriously because there are some unscrupulous scam rental sites out there. It's important to know the right checks to make before you book any Ibiza villa – with anyone. We urge you to ensure your booking is safe by reading and acting upon these instructions.
*Villas and special offer dates subject to availability – when they're gone, they're gone!
Don't want to miss our special villa rental offers and discount deals? Sign up to our monthly newsletter!
Words | Jane Charilaou  Images | Ibiza Villas 2000
Planning a trip to Ibiza? Interested in great value Ibiza villa rental in and around San Antonio, Playa D'en Bossa or Ibiza Town? Check out our lush Ibiza villa collection, with affordable prices, short-term and weekend breaks welcome. Like us on Facebook or follow us on  Twitter / Instagram to be the first to hear about our fantastic special offers. looking for a detailed guide telling you everything you need to know about Ibiza villa holidays (and how to avoid the pitfalls)? Check out our 2018 insiders guide to Ibiza villa rentals and you'll be clued up in no time!