Latest News from Ibiza Villas 2000 includes:
The best value villas in Ibiza – Our large villas (16-22 people) sell out very quickly, scroll down and find a selection of large villas with availability.
Weekend breaks available through out the summer .
Special offer only for January 2019: 5% off bookings at Villa Torres and Can Mestre 
www.ibizavillas2000.com
The best value Ibiza Villas – our large villas are incredible value from as little as £80 per person per week.
The large villas sell out very quickly so book early. You will not find better value and higher quality villas anywhere else in Ibiza. Below is a selection of  villas still with availability.
Villa Paquita (sleeps 14 /16)  A wonderful villa close to Playa den Bossa and Ibiza Town. The villa is  very spacious with a great outside pool area and bbq. Villa Paquita is very close to Sa Carocca, the most popular area in Ibiza for renting villas because of its convenience. From as little as £120 per person per week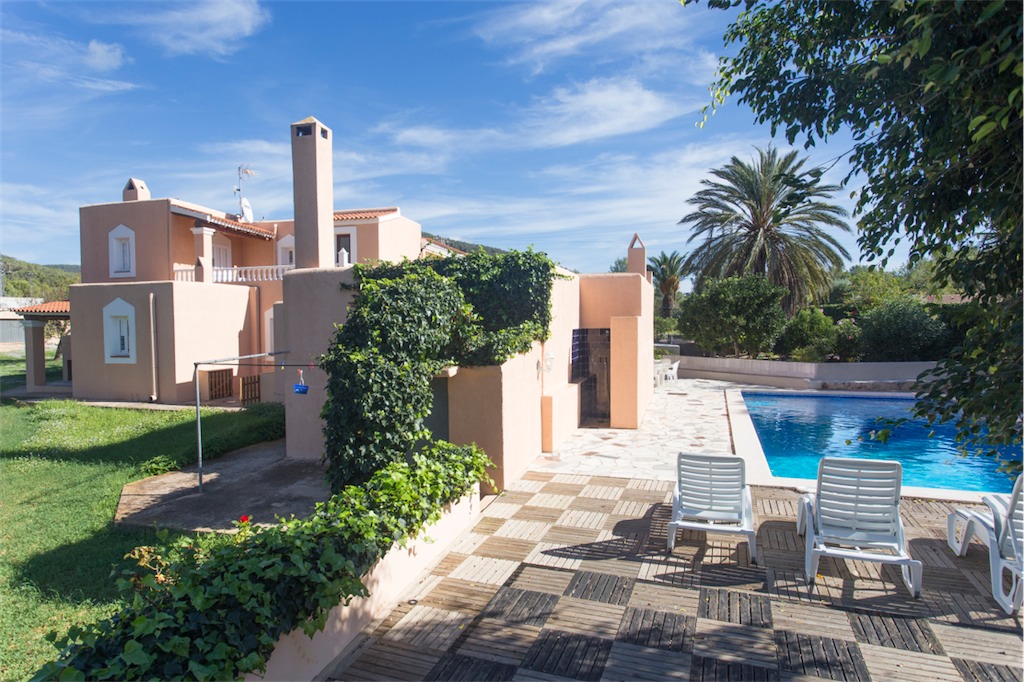 Villa Bruno (sleeps 14-16) is situated in the most popular area for villa rentals, Sa Carroca. The reason this area is so popular is its location, 5 minutes from Ibiza Town, Playa den Bossa, 15 minutes from San Antonio and within 10 minutes of beaches such as Salinas and Sa Caleta. The Villa  is also walking distance from some great supermarkets, bars and restaurants For famalies its 300 meters from Club de Campo, Ibiza's country club. Villa Bruno is perfect for groups and families.From as little as £120 per person per week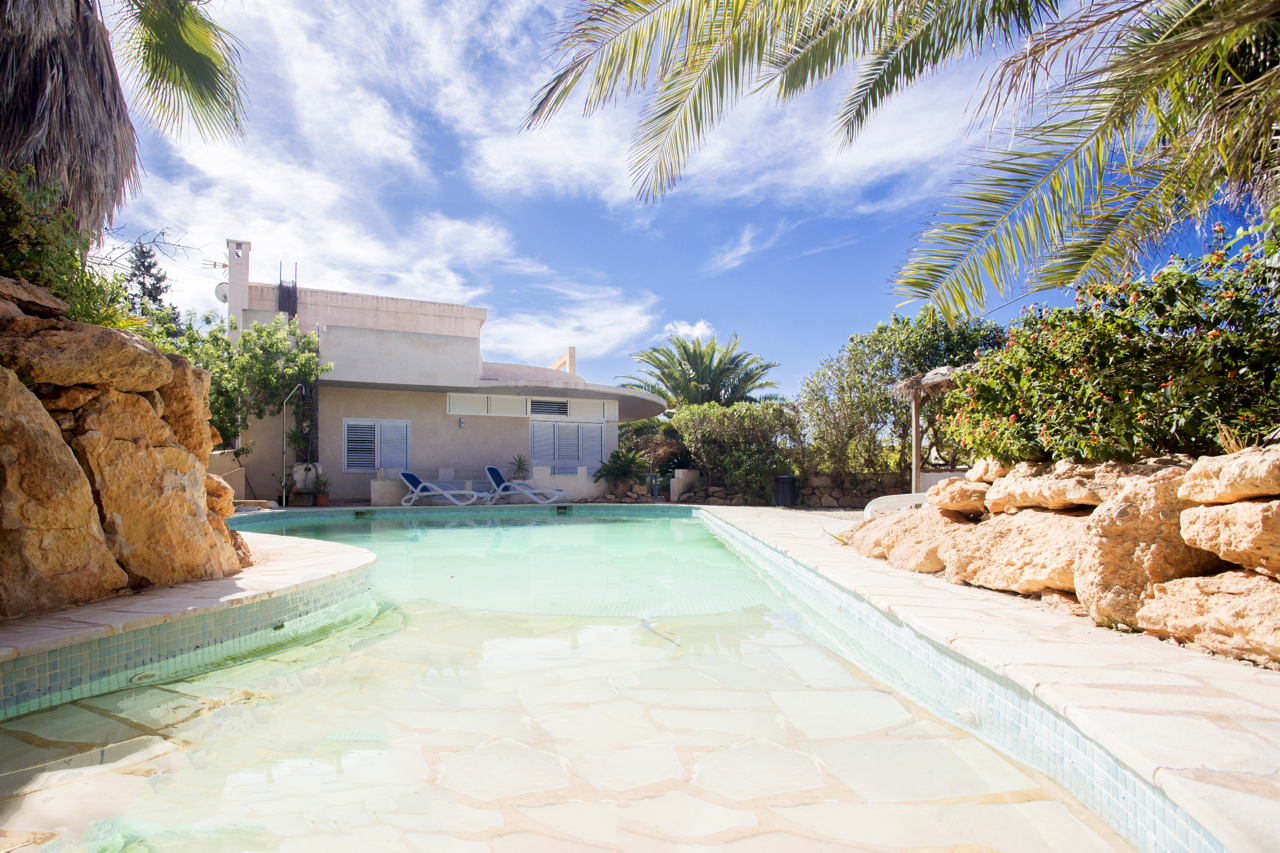 Villa Torres (sleeps 16-18) was completely renovated 2 years ago, and is walking distance into the centre of Playa den Bossa, ideal for groups who don't want to rent a car and who want to be very close to the action and the beautiful lively beach of Playa den Bossa. Villa Torres is the perfect vlla for groups coming to Ibiza just for the clubs and parties. Groups absolutely love this villa. ' It does what it says on the tin" From  as little as £100 per person per week
10% Early booking discount for 2019 if you book and pay a deposit before January 31st 2019
You could end up saving over £800 on Villa Torres

Villa Savines (sleeps 18-20) is a stunning luxury villa approached through its own private entrance where there is ample parking. Villa Savines is a luxury villa close to Ibiza Town and Playa D'en Bossa. This beautiful property is in a quiet location just outside the lovely village of Puig D'en Valls and is only a 2-minute walk from the centre of the village where you'll find plenty of supermarkets, bars and restaurants. For 2018 this large private villa  under went a total refurbishment which included a superb Kitchen/Diner with glass doors overlooking the pool and stunning gardens. For 2019 we are adding 2 extra ensuite bedroom which will take the villa upto 9 bedrooms, and 8 bathrooms. This villa can sleep 20 people but hurry, its already getting booked up very quickly.
The Villa has wonderful views over the surrounding countryside, it is also very close to all the action of Ibiza Town, Playa D'en Bossa and Marina Botafoch. This Ibiza Villa is unique and has always been very popular.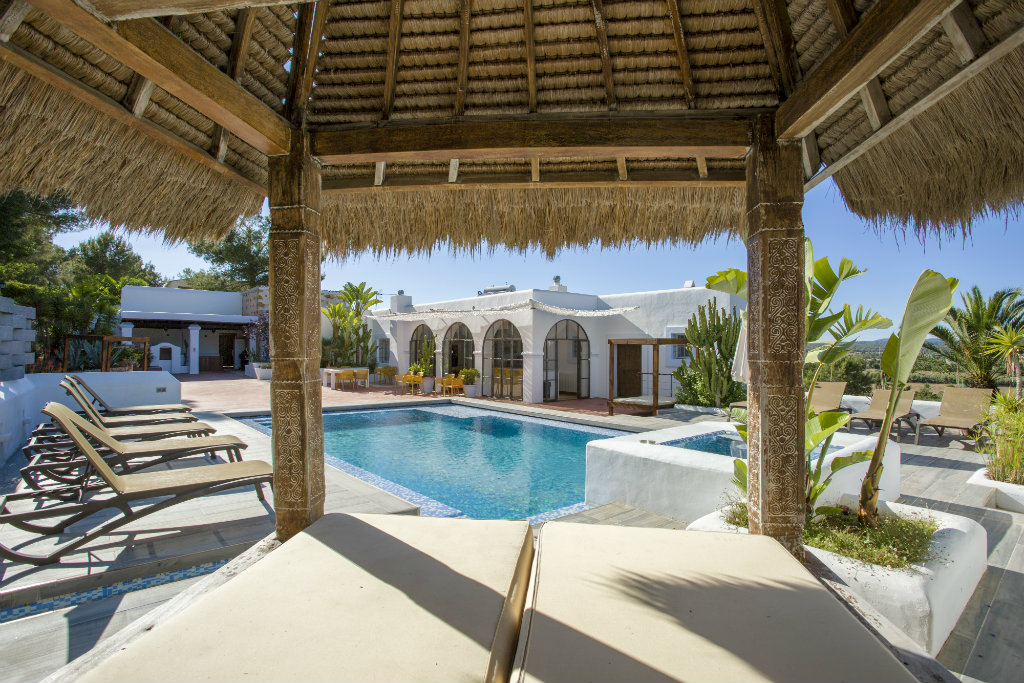 Villa Can Mestre (sleeps 14-18) is a huge villa that sits proudly on top of a hill overlooking San Antonio Bay. The villa is walking distance to Ocean Beach Club and is only 5 minutes drive into the centre of San Antonio and 15 minutes to Playa den Bossa and Ibiza Town. The villa is also very close to the very popular beaches of Cala Bassa, Cala Conte and Cala Salada. Best of all, the villa has its own private Ibiza sunset every evening. Anyone who has been lucky enough to witness these sunsets,  will understand that they have got to be seen to be believed. They are stunning. From as little as £140 per person per week
For more photos of Can Mestre click on the photos or this link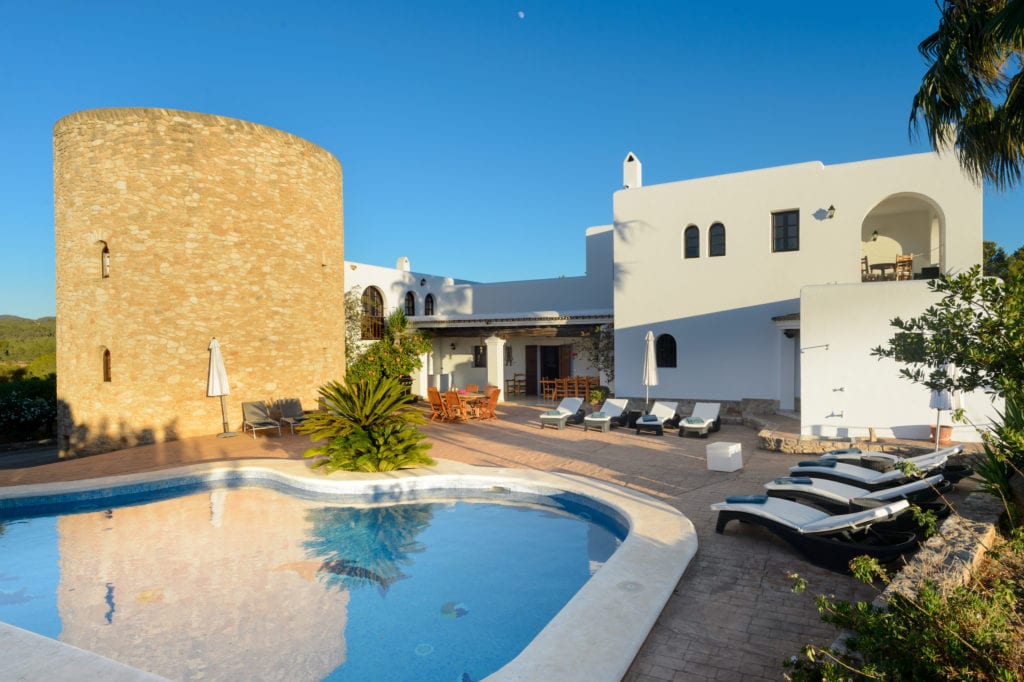 10% Early booking discount for 2019 if you book and pay a deposit before January 31st 2019
You could end up saving over £800 on can-mestre
Villa Alexa  is only 2 minutes from the lively village of San Jose, it takes 5 minutes to walk,  and is only 4 minutes drive from San Antonio Bay and only 5 minutes from the centre of San Antonia and 15 minutes from Ibiza Town and Playa d'en Bossa. Great Value for money. From as little as £100 per person per week

Easy to save a fortune with our Ibiza villa discounts
Just send us the size of your group plus the dates you're after on our super easy contact form. Or just call us on 0034 666 934 060 (Ibiza) or 0044 203 700 1364 & we'll give you a quick quote with zero obligation.
Or…
Take a look at some of our unbelievable offers below
Ps: We're proud to be trusted by Mixmag, DJMag & IbizaClub News, so you can go ahead and book with confidence.
We are the pioneers of short breaks and weekend breaks in Ibiza?
Ibiza Villas 2000 are the pioneers of weekend breaks  in San Antonio, Ibiza Town or Playa d'en Bossa, just click straight on through to the special offers page where a whole host of fantastic short-break deals are at your fingertips in a flash. Or email us directly at bookings@ibizavillas2000.com
Grab yourself a bargain right now
Remember, offers end on January, 2019, so get in there while you can, ladies & gents. Contact us using our quick enquiry form or give us a call on either of the numbers below:
UK
0044 203 700 1364
Ibiza
0034 666 934 060
Safe villa bookings
Here at Ibiza Villas 2000, we take the safety of your booking very seriously because there are some unscrupulous scam rental sites out there. It's important to know the right checks to make before you book any Ibiza villa – with anyone. We urge you to ensure your booking is safe by reading and acting upon these instructions.
*Selected villas and special offer dates subject to availability – when they're gone, they're gone!
Don't want to miss our special villa rental offers and discount deals? Sign up for our monthly newsletter!