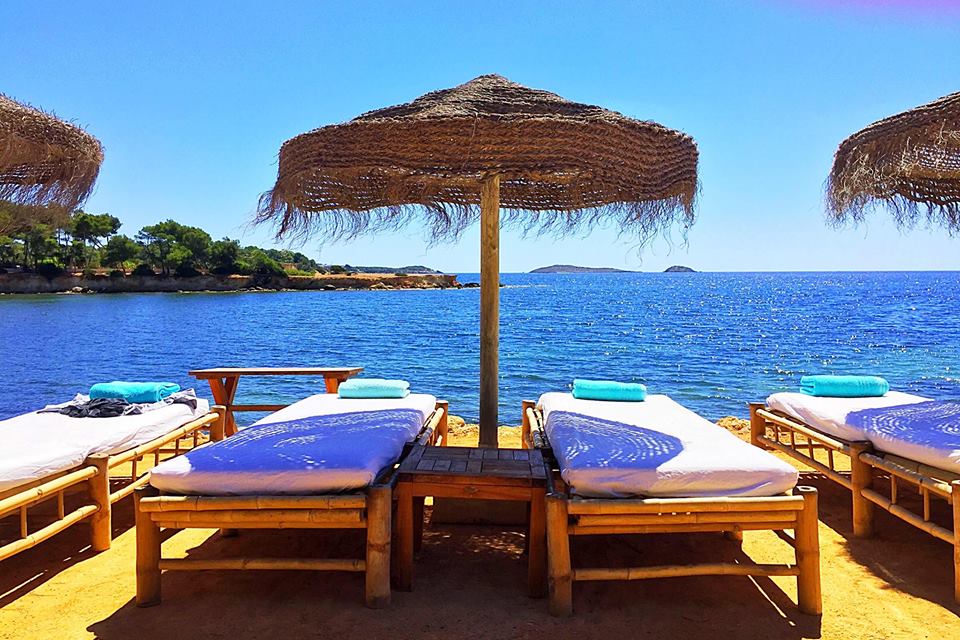 Santa Eulalia is one of the few parts of the island I don't know well. Something I hoped to rectify visiting Babylon Beach Ibiza. I popped next door to drag along my mate. A French Canadian who knows a thing or two about food, and was interested to check out his neighbour.
Character & charm
The first thing that struck me, after the very professional welcome, was how interestingly architectural it all was. They had really worked hard on the look of the place. Still basic, rustic Ibiza, but with a very clever use of driftwood everywhere. It managed to look neat and new but still with all the character and charm you'd expect from the island. Push through the place to the back and a secret garden reveals itself reluctantly. Complete with separate entrance and a soon-to-be completed new pontoon, it plans to cater to the yacht-set. A hidden speakeasy for those-in-the-know.  Go even further back and there is a large playground, complete with a trained nanny. A lovely touch for families.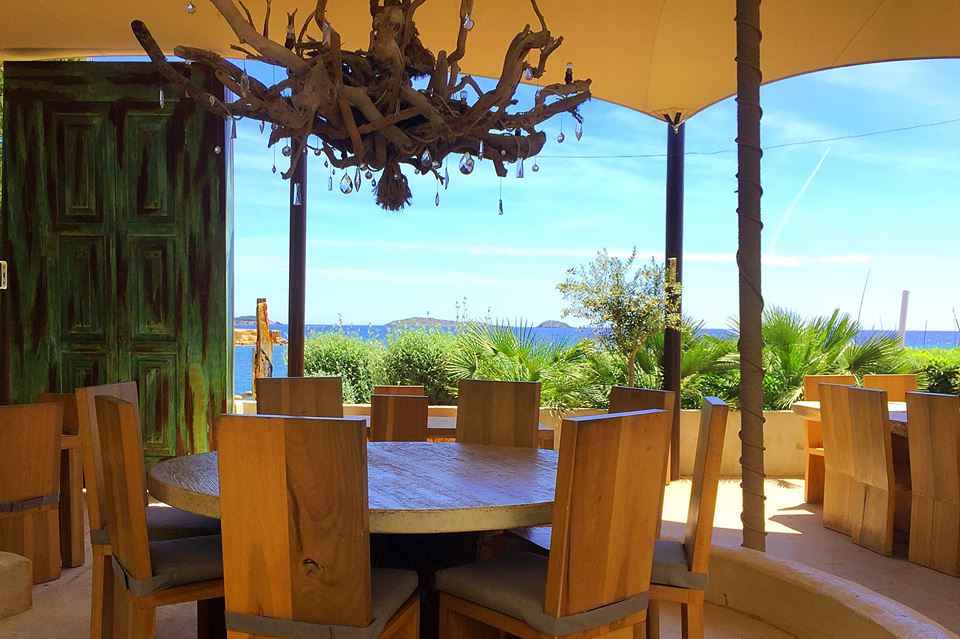 In-house bakery & local produce
I discovered to my great joy that some of the crew behind my new fave spot 'El Portalón' were involved in the all-new Babylon Beach. We were whisked through to the back to see the generously sized kitchen, their in-house Arabian bakery and other secrets. Their long term plan is to sell on their genuinely excellent breads to the rest of the island. Turkish flatbreads and beautifully soft and sweet buns. Every burger tastes good in one of these bad boys. Like Portalon, they have a strong local produce ethic. A local farm provides. They had won me over before I'd even sat down. Thinking big but staying local – always a winner with me.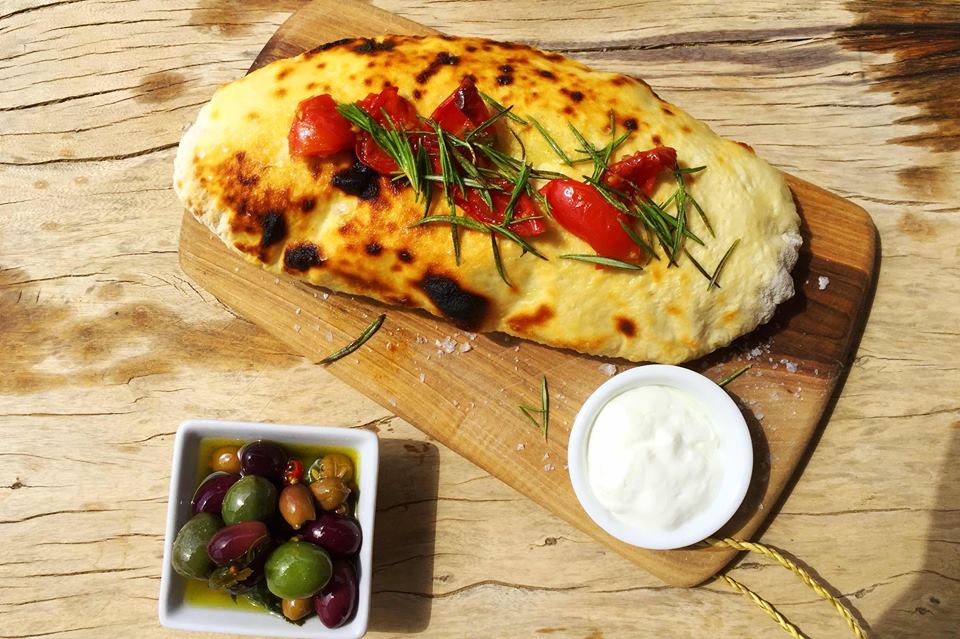 Dedicated mixologist
We started with a cocktail. Their dedicated mixologist brought over a "country gentleman" made with Ibiza brandy and oranges from the farm. A neat sugared almond garnish showed true care and attention. He was deeply knowledgeable and had worked at some places in London I knew. I made a pact with my mate that we'd come back one evening to put his expertise to a true test. We were seated near the long strip of beach beds, shaded of course. Only tourists seek the sun, natch.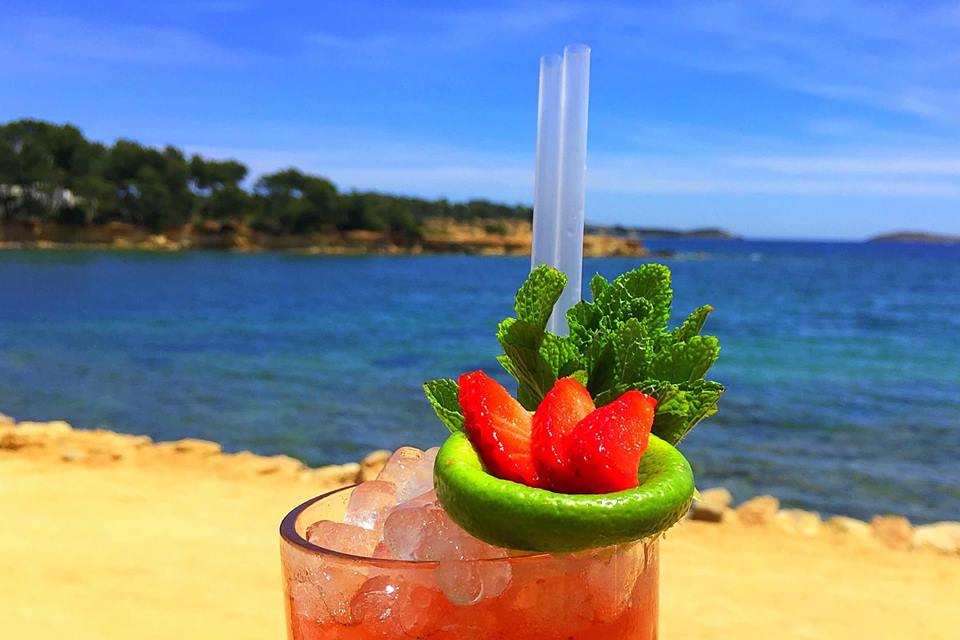 Flawless
"Impress me" was the order. As always letting chef make the call on what I had. My mate made his own informed choices. First up was some of the truly outstanding freshly baked bread, olives and aioli. Flawless. Then came baby squid with blood orange for me, and mussels mariner for my guest. Two Med staples, and it's always a good way to judge a place by its basics. Both did not disappoint. In fact, they excelled.
Cooked to perfection
I did not refuse the suckling pig. Who could!? if the little blighter had to die, I wanted him to at least have a purpose. Cooked to perfection and presented artfully, I was happy as… well, insert your own porky metaphor here. My guest went for a Tuna Poke. A very light salad affair that came with wisps of dried seaweed. A taste of Hawaii. Extremely delicate and well made. To accompany we asked our host Justin, not just the brains behind the food and drink but a highly accomplished sommelier and master of cocktails to choose our wine. A simple white, in fact, a Knebel Riesling, perfectly picked proved to be a great foil to pretty much everything.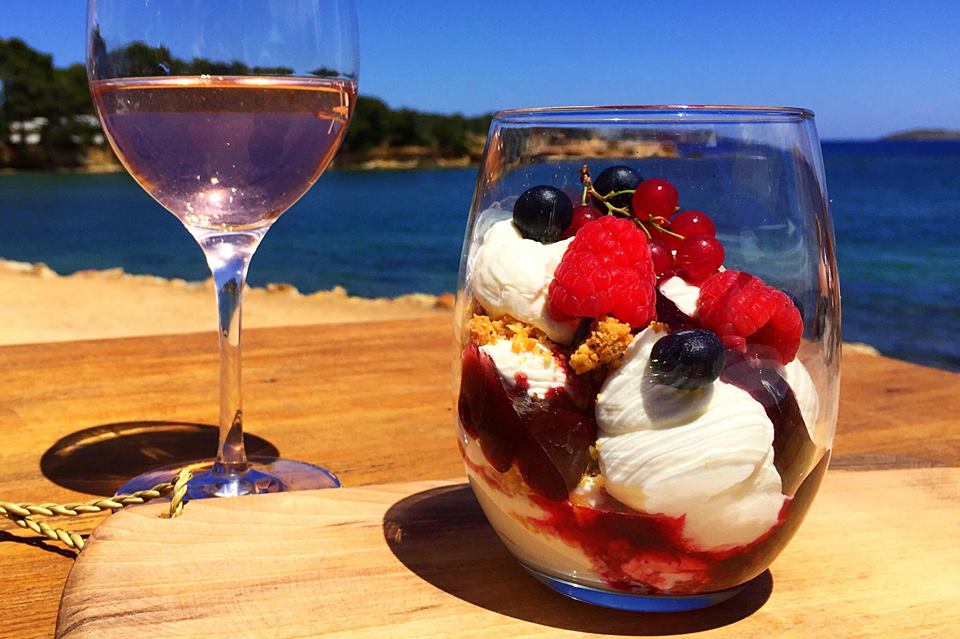 Authentic Ibiza
Finally, coffee and a humorous cheesecake in a jar for postre (that's dessert) as the famous Ibiza 'face' and old friend Vaughan Africa sauntered over to catch up with us and shoot the breeze. He is one of a couple of authentic Ibiza characters involved in the place. Seeing him was a perfect ending to a perfect afternoon. Babylon Beach is not cheap, nor do they want to be. But they aren't inaccessible or haughty either. I love what they are doing here and made a note to myself to come again on my own time. It's far FAR away from the bustle and you need to be in the know to get there, which makes it ideal in my book. A resounding success, and congratulations to all who turned it around.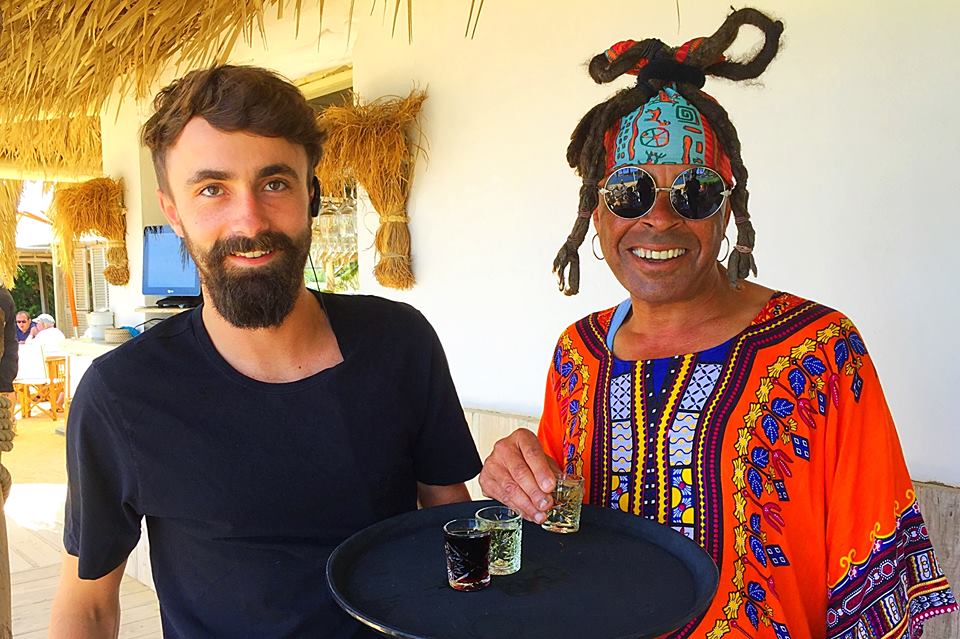 Fast facts
What: Locally sourced, ethically produced, high-quality fusion cuisine.
Where: Bartomeu Tur Clapes, 20, Santa Eulalia Del Río, 07840 Islas Baleares, Spain (a 3-minute cab ride from the centre of Santa Eulalia, just off the road to Es Canar)
When: Breakfast (10am-1pm), lunch (1-5pm) and snacks (5-7pm). Every day, all summer.
Why: The view. The service. The quality. The vibes. The juicy local produce. The artisan bakery!
Parking: Easy. The long street and surrounding area generally yield a free parking spot.
Disabled Access: Yes
Children: Welcomed with open arms. Outstanding play facilities & on-site nanny.
Price range: Upper-mid. Expect to pay 50 -60 euros a head for a two-course meal with drinks.
Booking: Yes in high season. less so off-peak
Contact: +34 971 33 21 81 OR email reservas@babylonbeachbar.com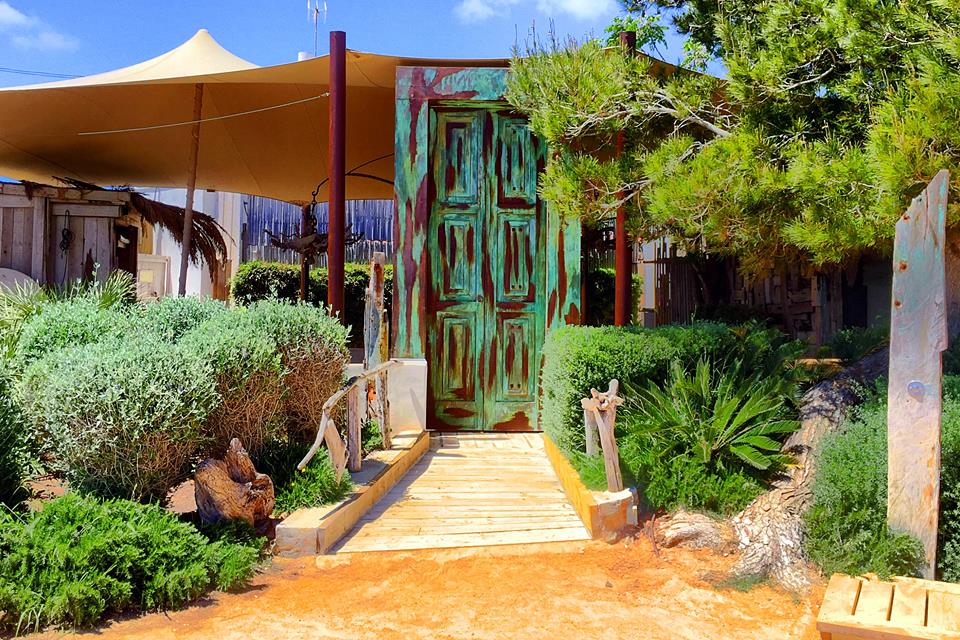 Words | Tim Sheridan  Images | Cat Milton – used with kind permission
Coming to Ibiza this year? Interested in great value Ibiza villa rental in and around San Antonio, Playa D'en Bossa or Ibiza Town? Check out our lush Ibiza villa collection, with affordable prices, short-term and weekend breaks welcome. Like us on Facebook or follow us on Twitter / Instagram to be the first to hear about our fantastic special offers