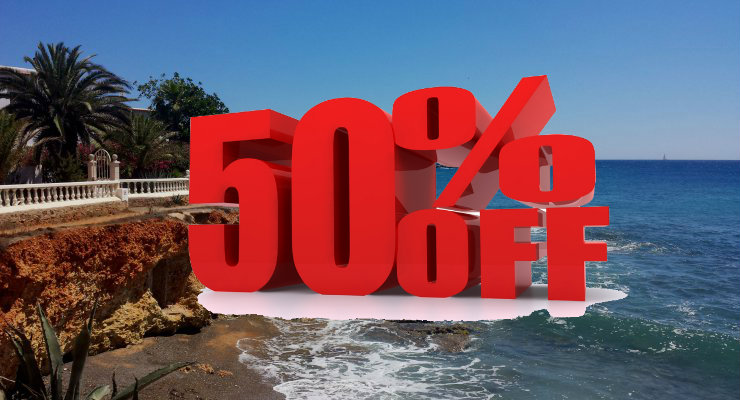 Special offers in Ibiza: last minute discounts in September and now 50% off for beautiful October. The Islanders favourite month. 
Special offers in Ibiza: Its the end of the season and we have a few wondeful villas left that are basically being given away. £1500 for any villa available in September and £1200 for any available villa in October. For some groups that would be as little as £60 per person per week. Yes – I repeat from as little as £60 per person per week. First come, first served!!!
5% early booking discount on 2019 bookings. Our big villas are already selling well. If you are a large group and want to save lots of money, book and pay a deposit by the 31st October 2018 and save lots of money. A great offer!!
Easy to save a fortune with our Ibiza villa discounts
Just send us the size of your group plus the dates you're after on our super easy contact form. Or just call us on 0034 666 934 060 (Ibiza) or 0044 203 700 1364 & we'll give you a quick quote with zero obligation.
Or…
Take a look at some of our unbelievable offers below
Ps: We're proud to be trusted by Mixmag, DJMag & Ibiza Club News, so you can go ahead and book with confidence.
First up…
Ibiza villa discounts for last-minute September bookings | 50% off and also 50% off all remaining villas during beautiful October (islanders favourite month) .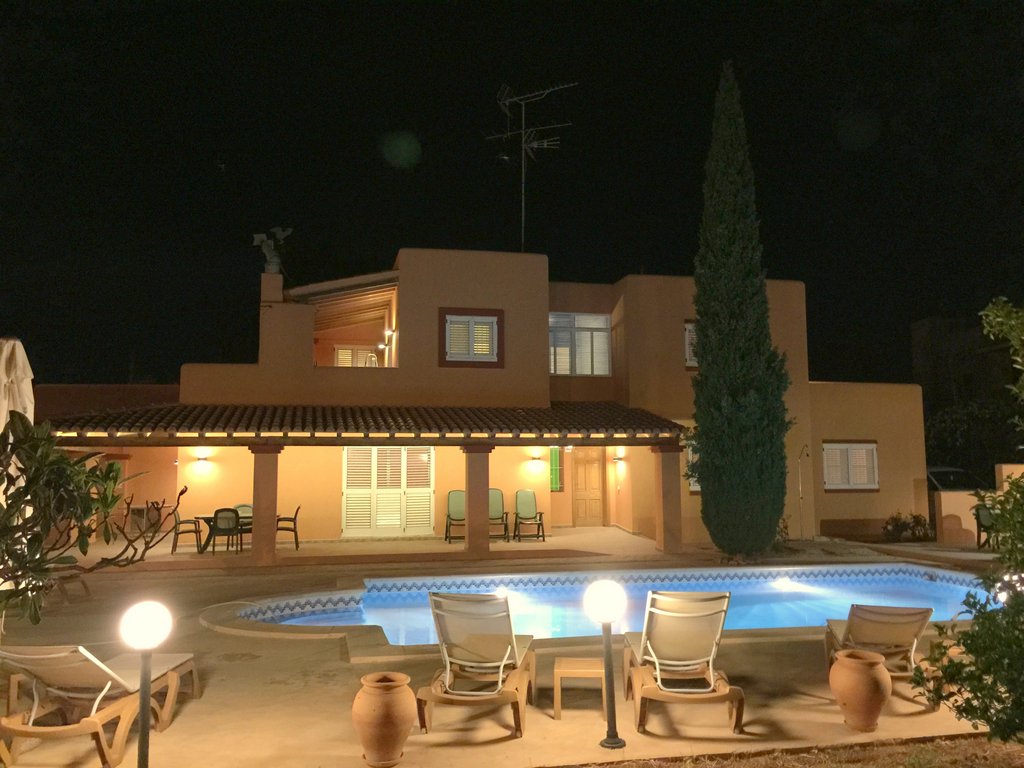 One of our most popular villas close to Ibiza Town and Playa den Bossa
26 September to 1st October 2018 | half-price!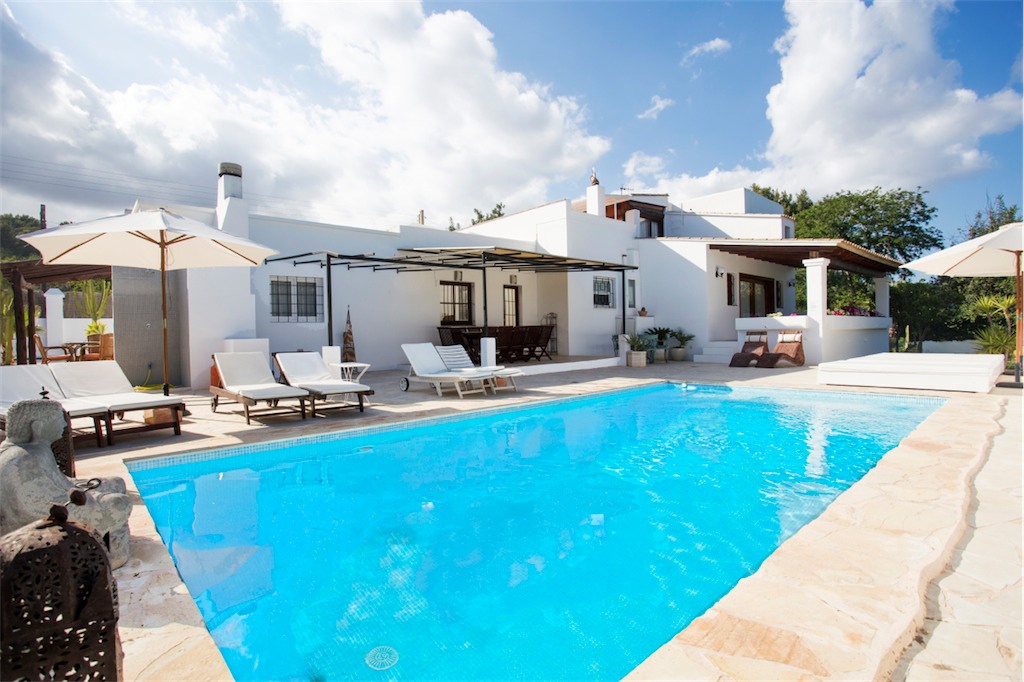 Available end of September 50% off. Only walking distance from Amnesia
Even more than 50% off. £1000 all September and October. Villa Torres is walking distance from Playa den Bossa perfect for all the closing parties!

5% Early booking discount for 2019 if you book and pay a deposit by October 31 2018
You could end up saving over £500 on can-mestre

Prefer a short break or quick weekend trip to Ibiza?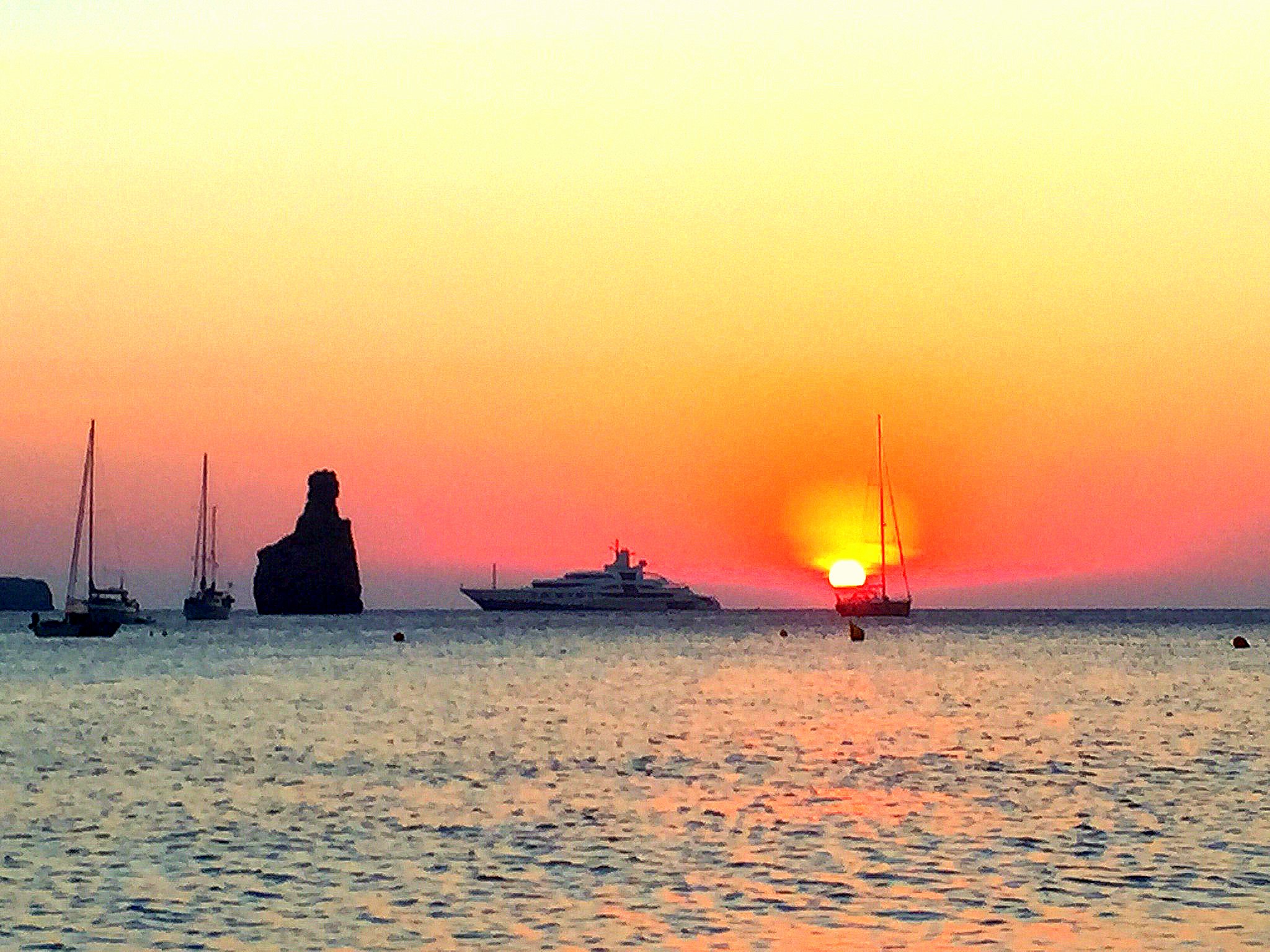 Don't want to come to Ibiza for the whole week? No problem! Whether you're looking for a holiday in San Antonio, Ibiza Town or Playa d'en Bossa, just click straight on through to the special offers page where a whole host of fantastic short-break deals are at your fingertips in a flash.
Grab yourself a bargain right now
Remember, offers end on October 31st, 2018, so get in there while you can, ladies & gents. Contact us using our quick enquiry form or give us a call on either of the numbers below:
UK
0044 203 700 1364
Ibiza
0034 666 934 060
Safe villa bookings
Here at Ibiza Villas 2000, we take the safety of your booking very seriously because there are some unscrupulous scam rental sites out there. It's important to know the right checks to make before you book any Ibiza villa – with anyone. We urge you to ensure your booking is safe by reading and acting upon these instructions.
*Selected villas and special offer dates subject to availability – when they're gone, they're gone!
Don't want to miss our special villa rental offers and discount deals? Sign up for our monthly newsletter!