Renting villas in Ibiza | 7 common pitfalls (and how to avoid them)
In this Ibiza villa rentals guide's chapter, you're going to find out what the most common (and expensive) mistakes you can make (Before AND during your Ibiza villa holiday) and exactly how to avoid them.
One thing is certain. Just one of these mistakes could be a massive holiday wrecker.
I've seen these 7 pitfalls trip visitors up time and again.
Save yourself time, money & stress. Take a look.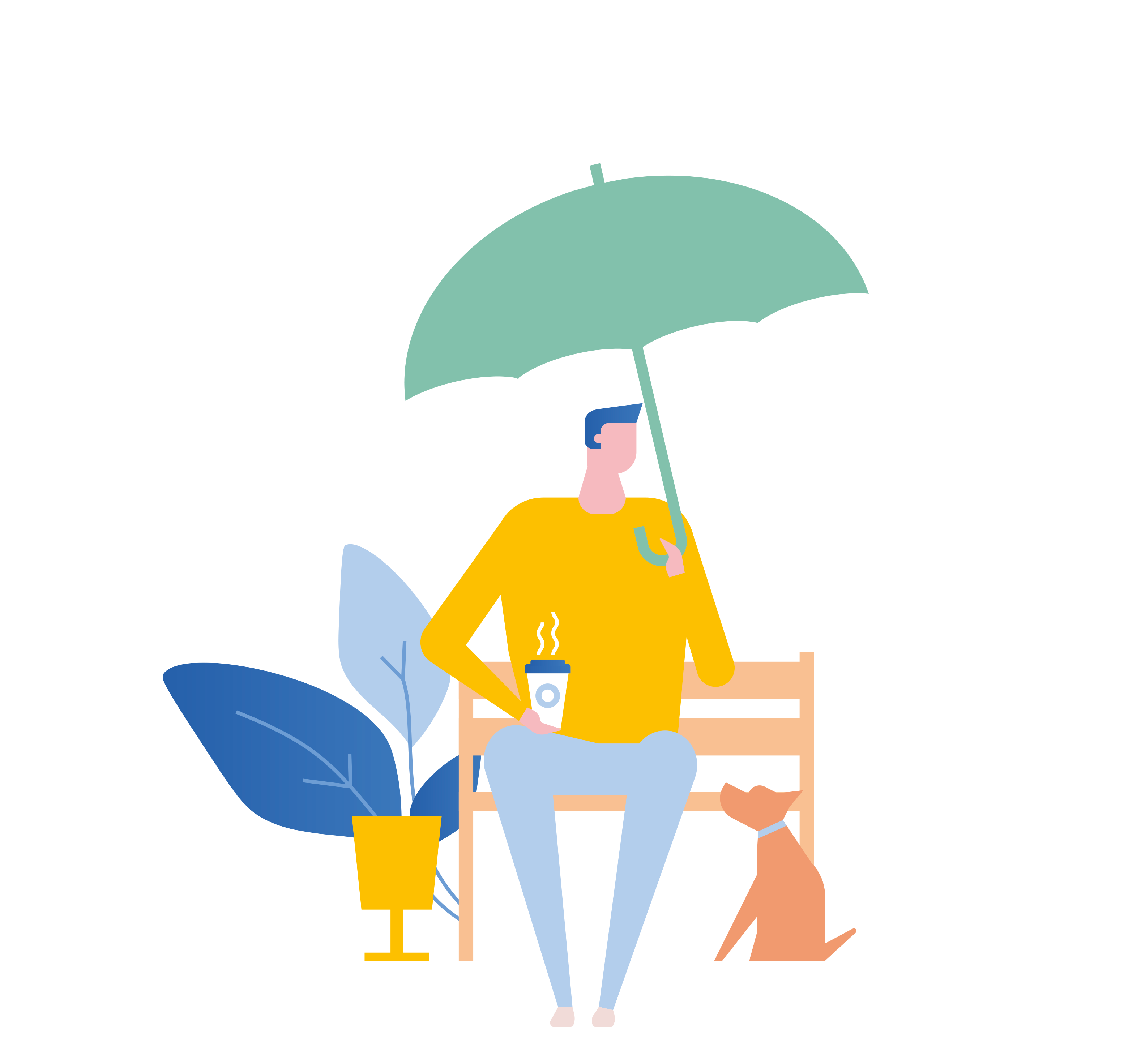 01: Not checking if the agency or property is legally registered & above board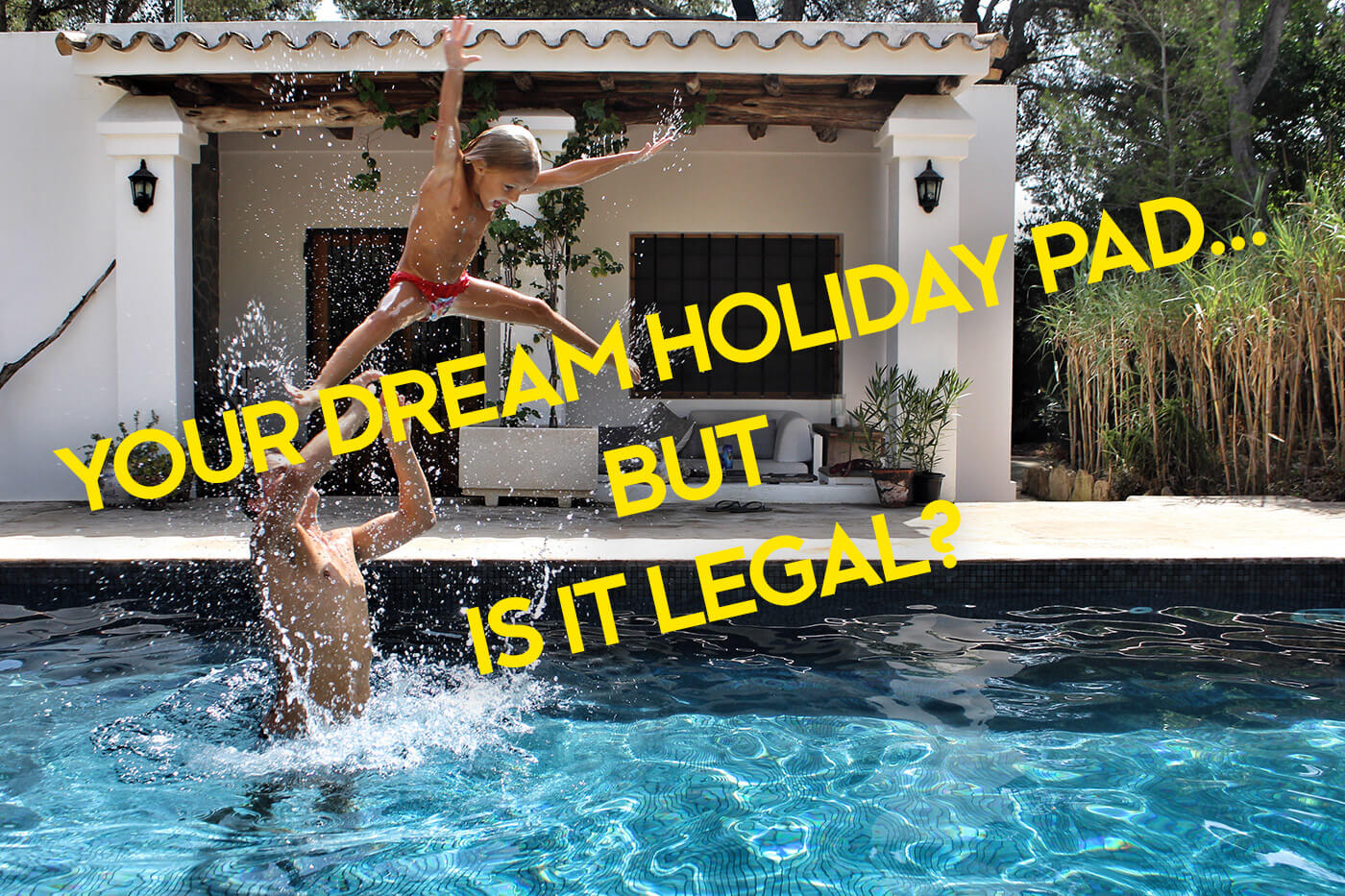 Possibly the biggest no-no of them all. There are plenty of scam websites out there folks, just waiting for people who haven't made the proper checks.
Beware of handing over payment to any website offering Ibiza villas for rent until you've checked:
If the company claims it is a registered travel agency in Ibiza, check they have a Comercializador de Estancias Turisticas number & a Central de Reservas number.
That they offer a secure payment system by credit card
If you're renting direct from the owner, check that the property is a legal tourist rental & licensed with the local council. Ask for the property's Central de Reservas number.
It might take you a few minutes to check an agency or villa's credentials. But it's time very well spent. Check out this article for the low-down on villa rental scams, exactly what checks to make and how.
02: Handing over cash in advance in any way other than credit card.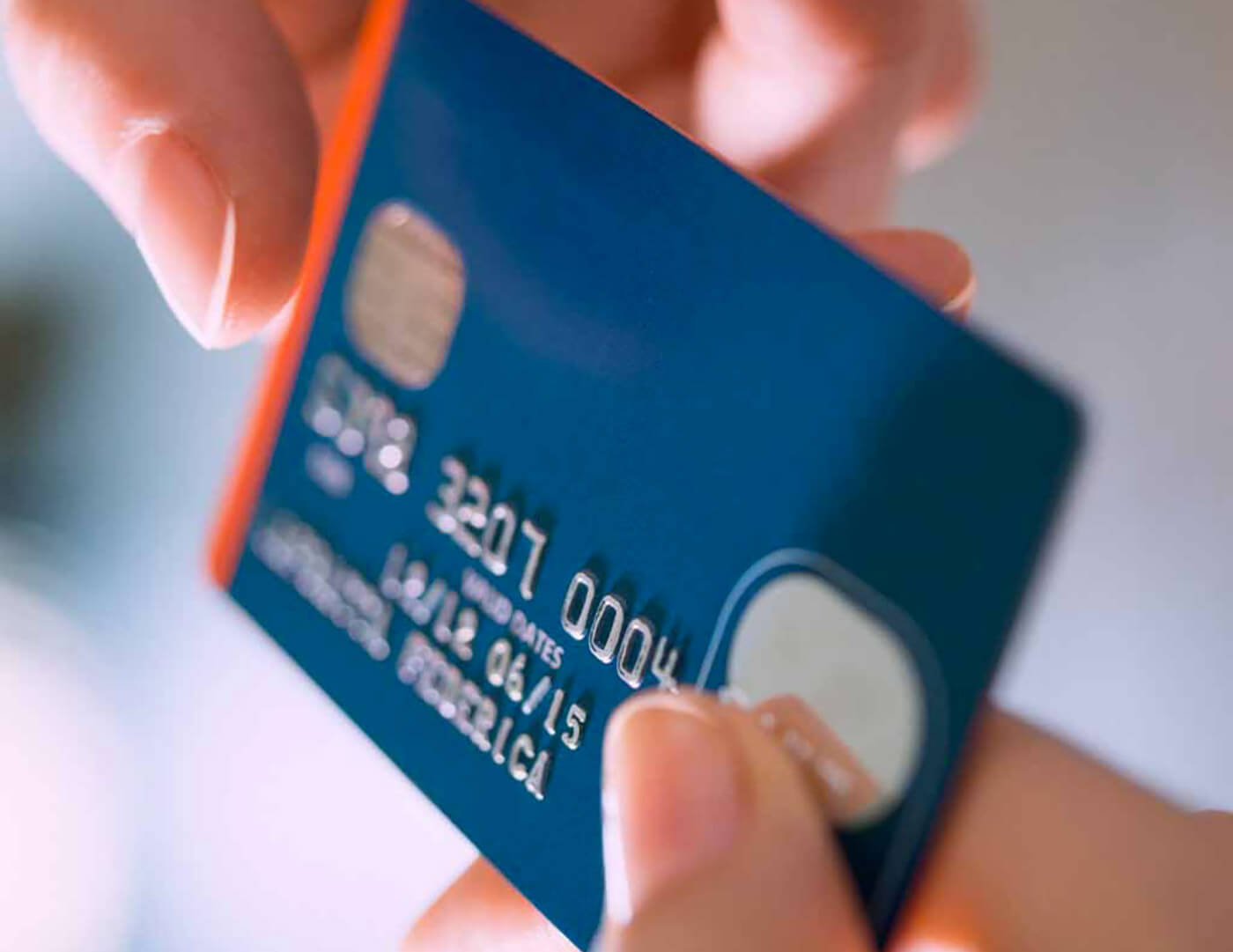 The usual way nasty online scammers con you out of cash for a villa you saw on a website is to get you to pay cash up front for the villa via a direct bank transfer. They'll usually want a large percentage, if not all of the rental fee up front.
You really want the villa, plus it's seems like such a great deal! So you cough up.
A LOT of money.
You arrive to the island and… what you thought was your Ibiza holiday home is already rented to another (legitimate) holidaymaker. The scammer simply copied photos from another, legitimate website. They never owned the villa, or the license to rent it.
One of the legitimate villa companies I work with saw several such cases last year alone. They came to the rescue of the stranded groups in question. And they're just one company out of many.
Be vigilant, ladies & gents.
If you paid by credit card, at the very least, your cash is insured and you'll get a full refund if the worst happens & you fall victim to a scammer.
Check out this article for detailed info about villa scams and exactly how to avoid them.
03: Paying a huge breakages deposit up front.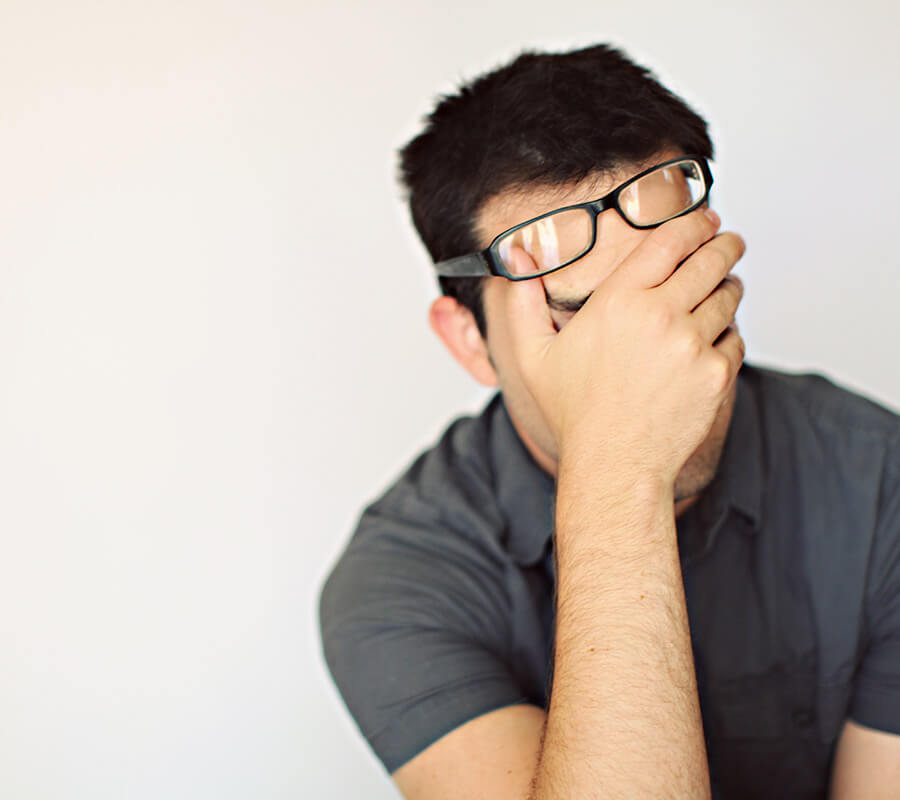 A few years ago, a large group of friends came on holiday to the island. They loved having their own villa. They loved feeling like they were in their own Ibiza house.
But one night, during a lively dinner party, an accident happened and a chair was damaged. They felt bad but hey, accidents happen, right? After all, it was only a stain on a dining room chair.
When the owners came at the end of their stay to check the property, my friend apologised and showed them the damaged chair.
Turns out that the set the chair was a part of was an antique set. Due to the nature of the damage (red wine stain – oops), the entire set would have to be reupholstered.
The upholstery was done 20 years previously in New York, by an expert, with vintage designer fabric. The cost, including shipping, would be close to €2000.The group lost their deposit. There was great sadness all round. Rubbish end to a holiday, too.
The moral of the story? Get Accidental Damage Waiver insurance, dear friends. It costs just a few quid for a week's stay and covers all accidental damage to your villa.
Sorted.
04: Hiring an unofficial, unlicensed (pirate) taxi to bring you home to your villa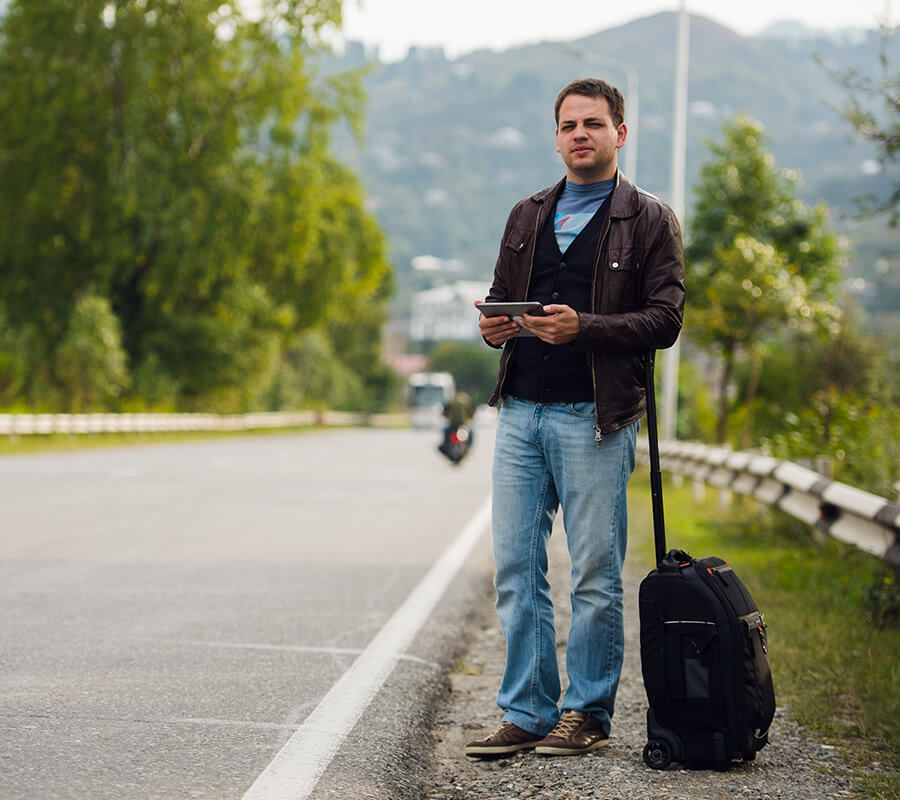 Let's be clear about this. The Ibiza summer season doesn't just attract nice folk like you and me. There are some wrong 'uns who come with the sole purpose of stealing.
Fact.
Now I'm not saying all pirate taxi drivers are thieves, but…
I've heard about enough CCTV footage (from villa owners) of holidaymakers getting dropped off at their rental villas, in unmarked cars (all licensed taxis have a license plate).
Then shortly afterwards, the villa gets robbed. Passports, money, phones and computers gone.
Coincidence? The local police don't think so.
Don't invite anyone you don't know back to your villa.
And beware particularly of friendly (unmarked) taxi drivers outside of popular clubs, restaurants and bars, offering you a cab home.
It's tempting, I know, when the taxi queue is long (sigh) and you're dying to get back to the villa & chill.
But if you are unlucky enough to get a wrong 'un, that's the perfect opportunity for them to find out where you're staying, what the security is like, where the CCTV is pointing and generally case the joint. They can even send a location pin to their dubious 'friends' and get a nice view on Google Earth of the layout.
And btw. You know how easy it is to get a skeleton key made from just a PHOTO of your key?
You'll be shocked.
Check this article out. Then watch this short video clip
Take ALL security precautions at your villa & only EVER get licensed taxis.
05: Renting a villa from someone not based on the island
Remember we were talking before about villa scammers? The nasty individuals operating remotely from fake villla rental websites or listings. They exist solely to con unsuspecting folk into paying in advance for a villa they actually have no access to.
Want to know the best and simplest way to ensure this doesn't happen?
Rent your holiday villa from a local, licensed agency. It's so easy to check if this is true or not. Here are a few quick hacks:
1 – Look for the agency's registered address on the website. If it's not there, beware! But if it is…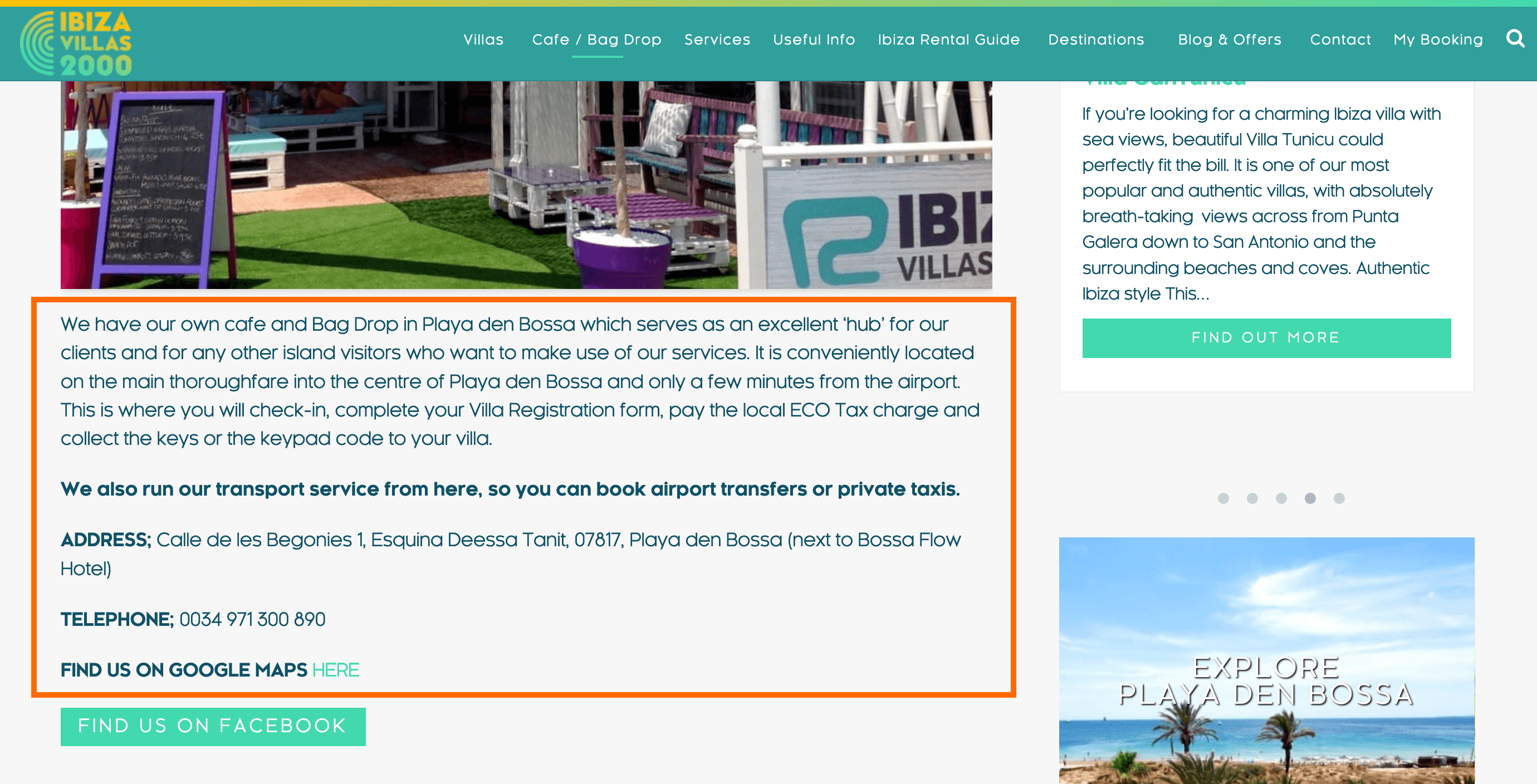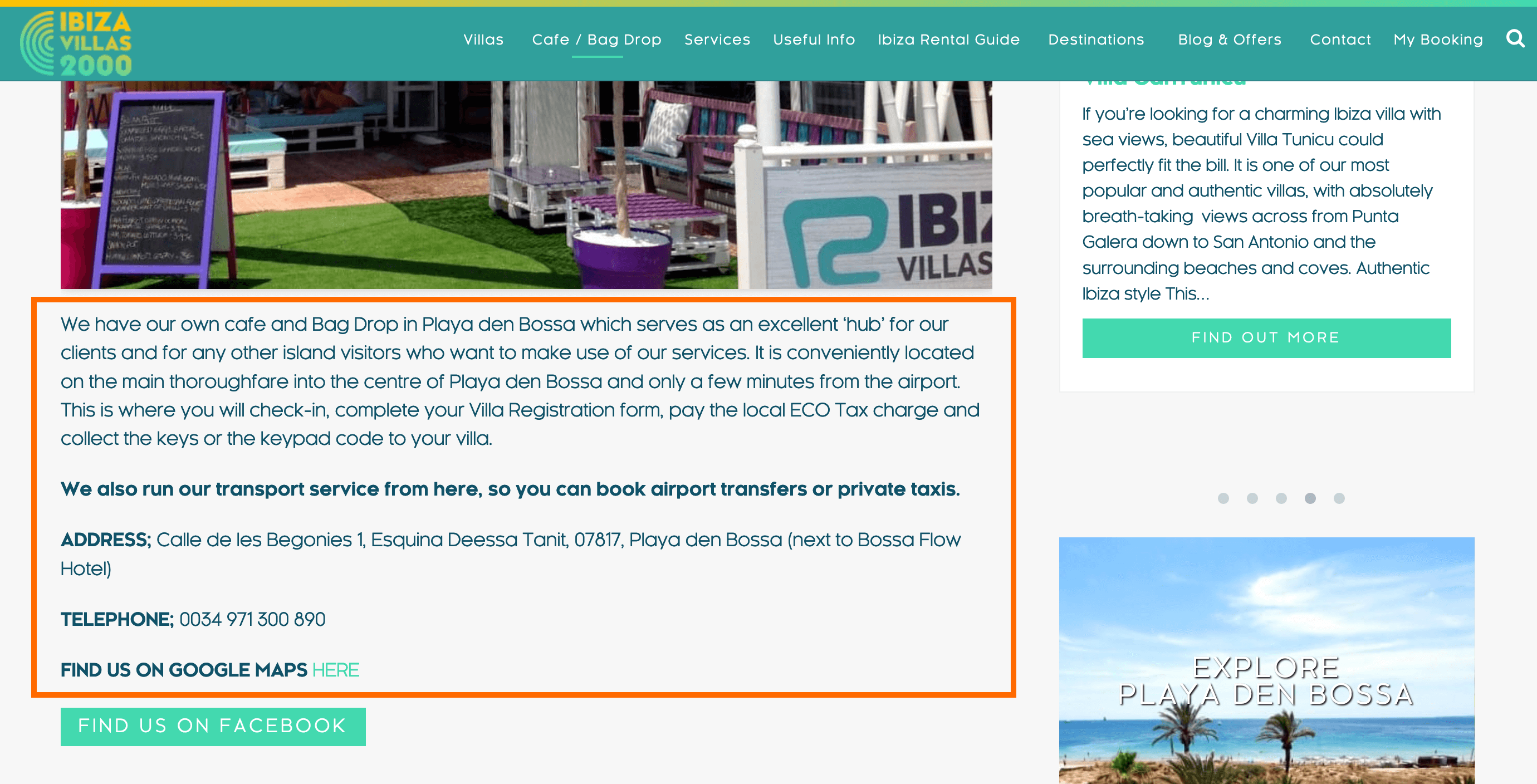 2 – Put their company name into Google and look for their Google Business listing. It should appear in the right hand margin at the side of the website listing.


3 – Check the address is the same. It's almost impossible to fake an address with a Google Business account.
4 – Read the reviews. Look out for companies with a good number (10 or more) of consistently good reviews & pro management responses. These are VERY hard to fake.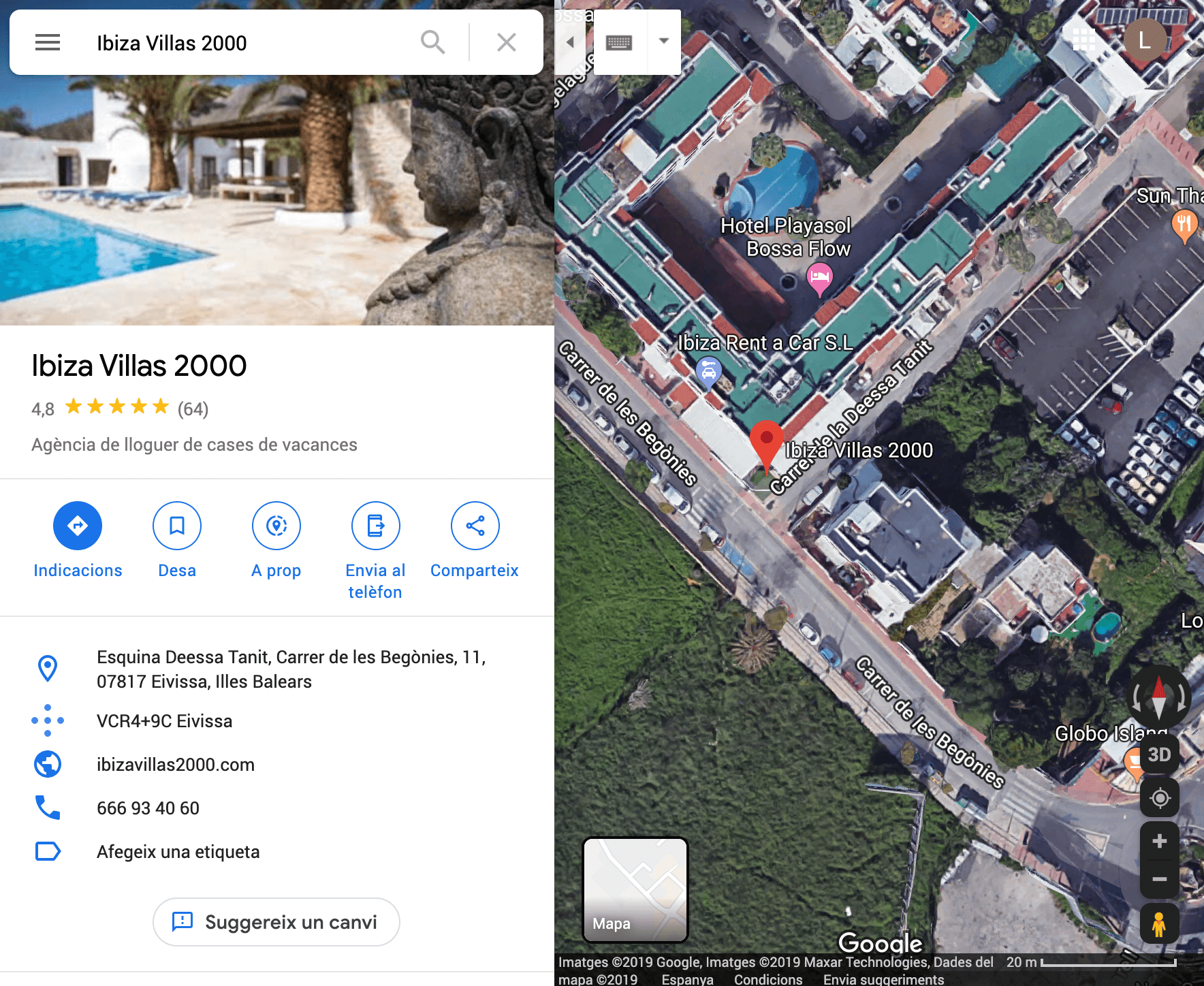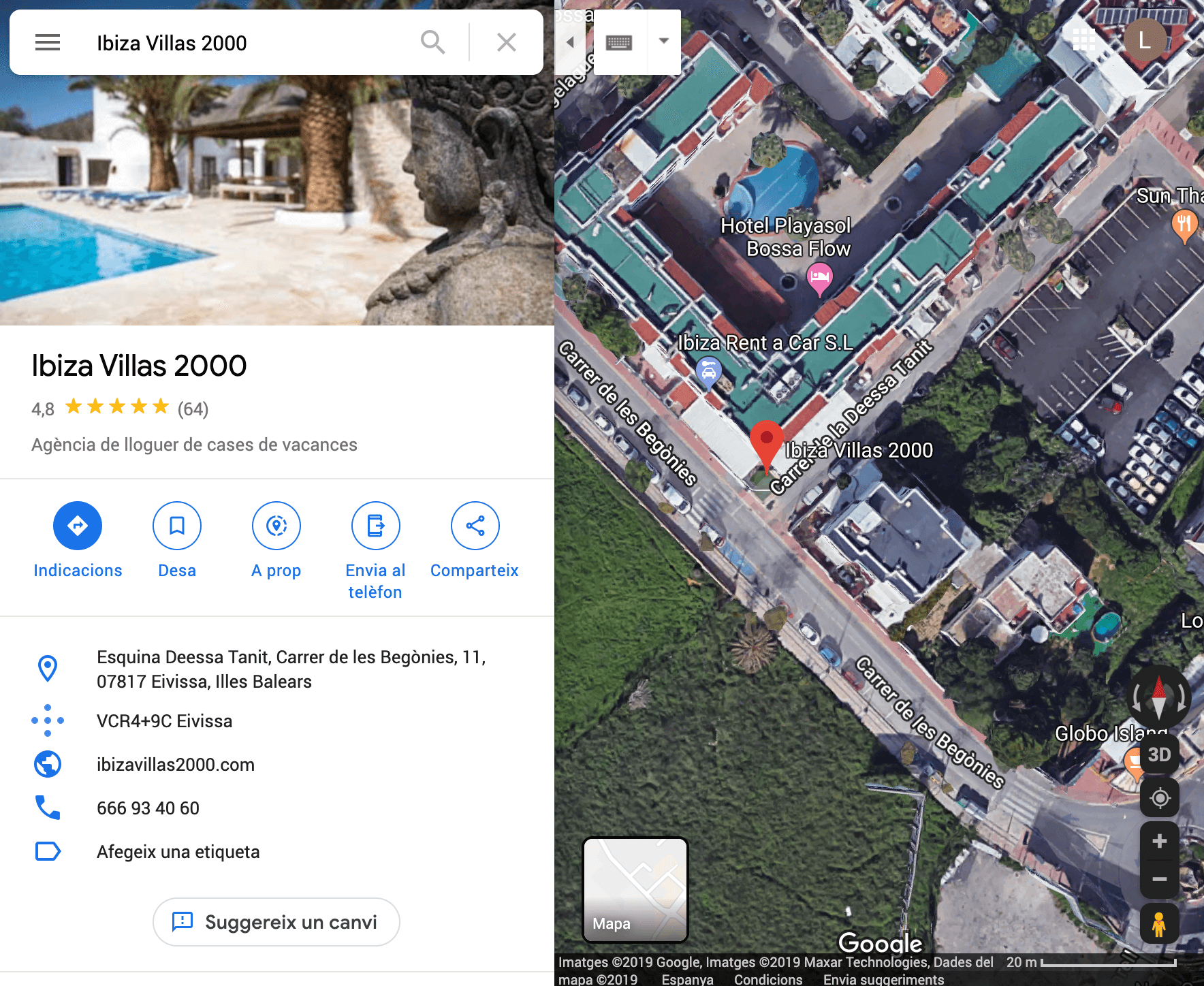 And know the difference between a villa listings site and a licensed travel agency. It's an important distinction.
Licensed local travel agency
A licensed, local travel agency will be registered with the Villa Renters Association of Ibiza (AVAT). It's a government association and a genuine agency will show their credentials and license number on their website.
Find that number!
Then you can go to the official AVAT website itself and check the agency is genuine and listed.
Ibiza Villas 2000 for example, have the AVAT logo & license numbers on the footer of every single page of their website.
The obvious advantage here is that you're 100% not going to get scammed.
But that's not all.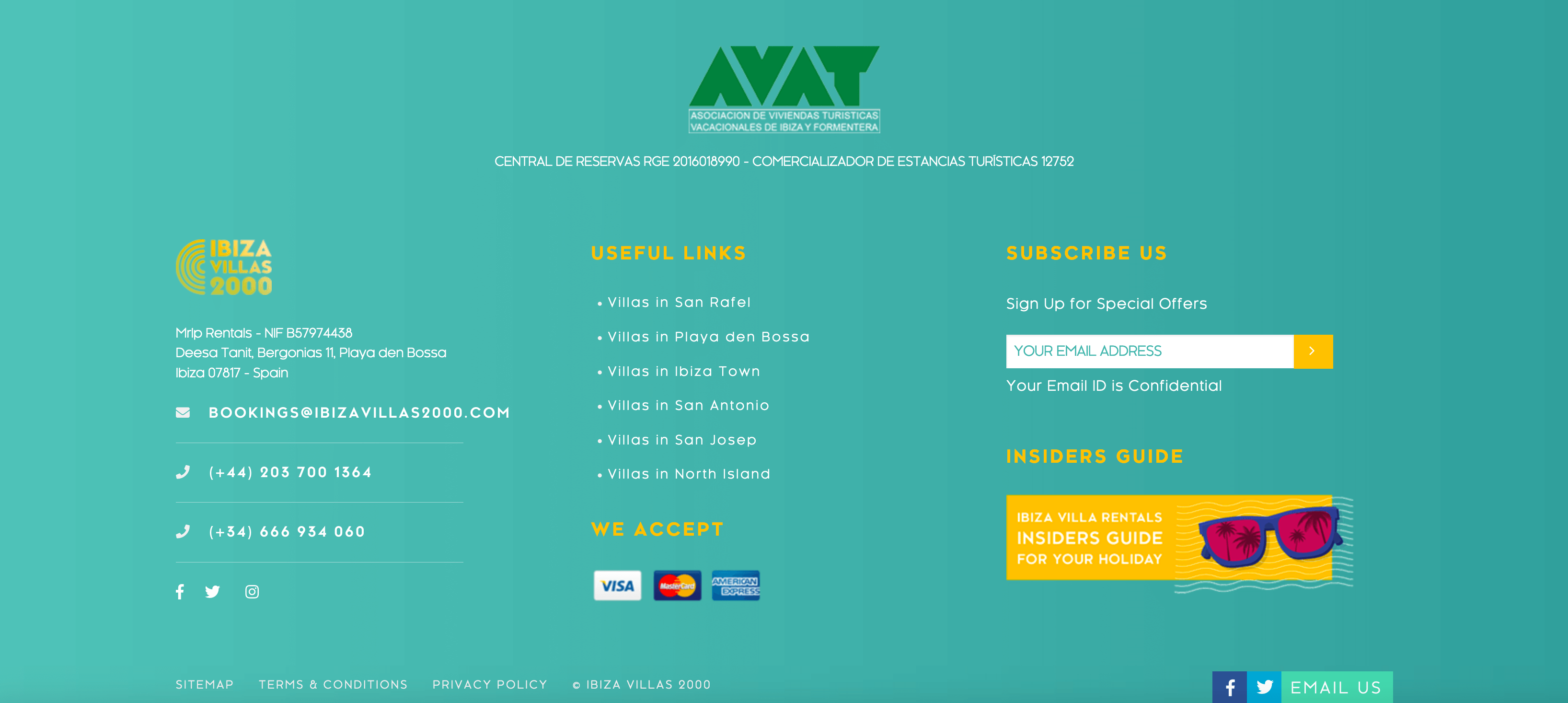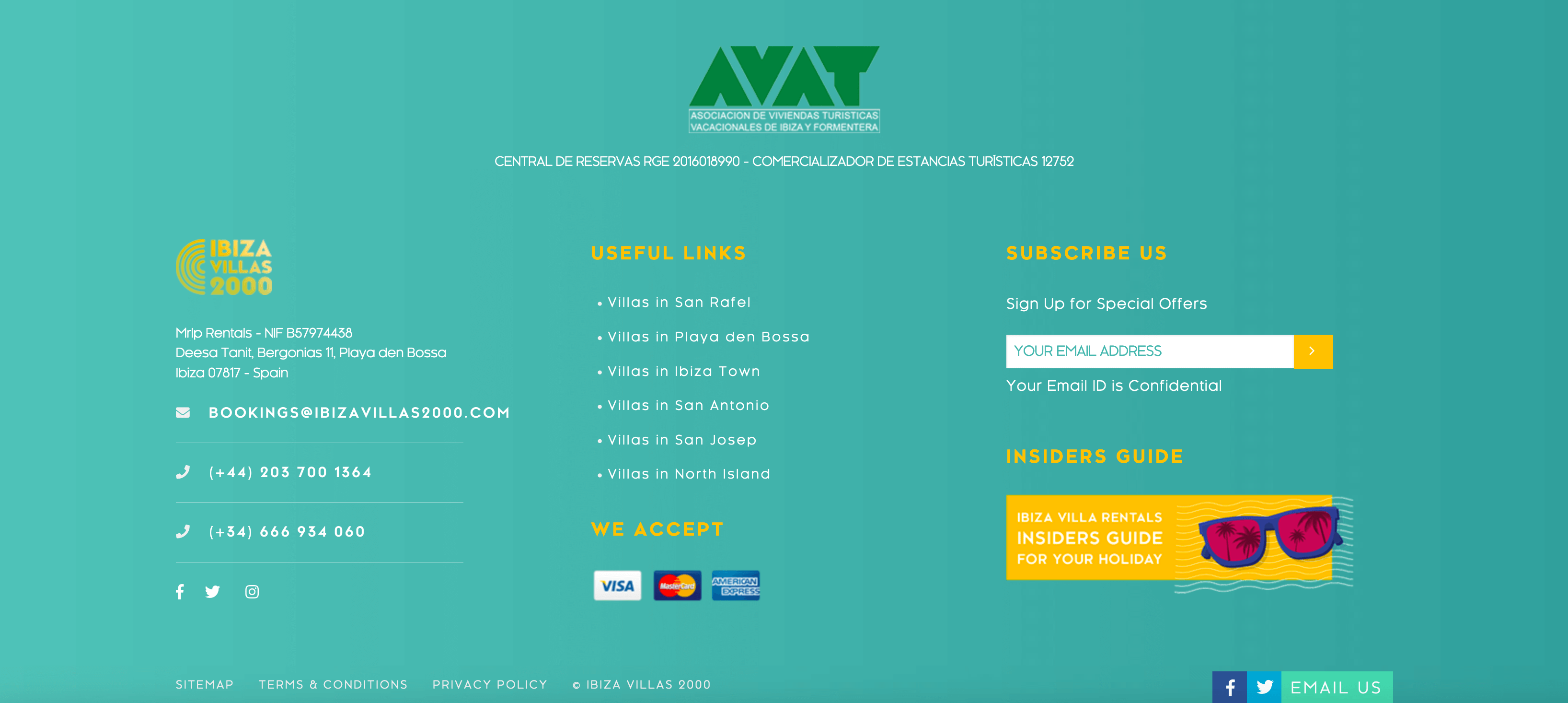 Quality assured & expert help
All of the rental villas, houses and apartments listed on licensed travel agent sites have been vetted and passed rigorous government inspection. You can be sure you're getting good quality accommodation.
You'll also benefit from local knowledge, expert advice, plus staff are at hand on the ground in case you need help or assistance.
Finally, on an ethical note, you can be sure that a local licensed agency is providing local employment & paying a large chunk of tax. This tax is invested back into the island that you're enjoying so much.
Nice to feel you've given something back, right?
Rental accommodation listings sites
Listings sites are a different beast altogether. Listings sites such as airbnb, HomeAway and Owners Direct are rarely based in the same location as the rental properties they advertise. They're simply directories.
They charge a fee to the owner of the listing and another to the rental client.
It's a hook-up service.
These companies make a lot of money but they don't own any of the rental properties themselves.
Quite aside from the fact that many of the listed properties have not had any official inspection…
Here's the BIG problem.
There have been many stories of fake listing on some of these sites. All that's first needed is temporary access to a given property to snap some photos of the interior and exterior. Then an email account, bank account and a smartphone.
And make no mistake. Despite the best efforts of the listing sites to check that holiday rentals are genuine – fake listings can still happen.
The grapevine speaks of criminal gangs taking advantage of debt laden & poverty stricken folk in far away places & commandeering their bank and email accounts. Those accounts are then used to create accommodation listings and take scammed advance payments for villa bookings. Until…
The scam is busted, the police are called, the cash has disappeared and the real culprits are never found. There's more.
You'll get no expert local knowledge and there may be no one on the ground if you need help.
Finally, unless the property has a license number, it's an illegal rental & neither quality nor security is assured.
On an ethical note, It's unlikely tax is being paid and the cash enters the black market. You may even be targeted by thieves.
Proceed with extreme caution.
Resource: Check out this great article by Forbes about how to spot a fake holiday villa listing.
06: Inviting people back to your villa who you've only just met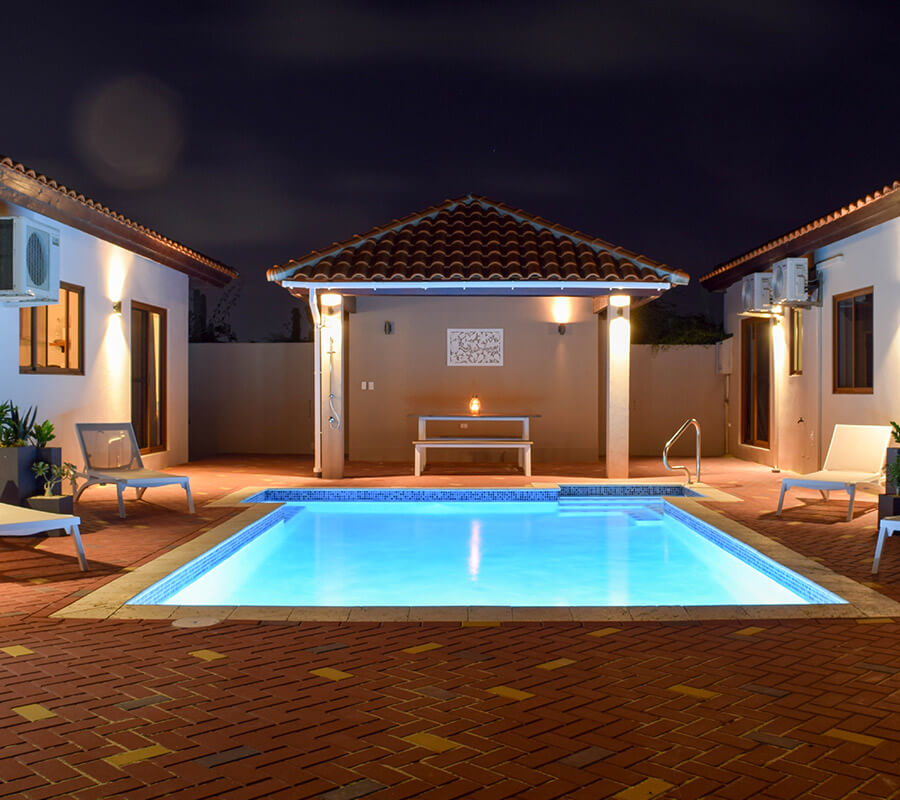 See pitfall number 4. The same goes for people you only just met. Especially if you've been boozing or are otherwise… squiffy.
Ladies – there are obvious safety issues around inviting random guys back to your villa.
But it's not just ladies who are potentially at risk.
There are some unsavoury characters who deliberately target drunken tourists out on the town.
Be careful. If someone you just met comes on heavy and suggests coming back to your place with you, male or female, they could be a 'honey-trap'.
Once back at your villa, a location pin can be sent and your accommodation details given to anyone. If a photo is also taken of your key, boom.
You could easily become victim of a robbery. Don't risk it.
07: Holding unlicensed events in your villa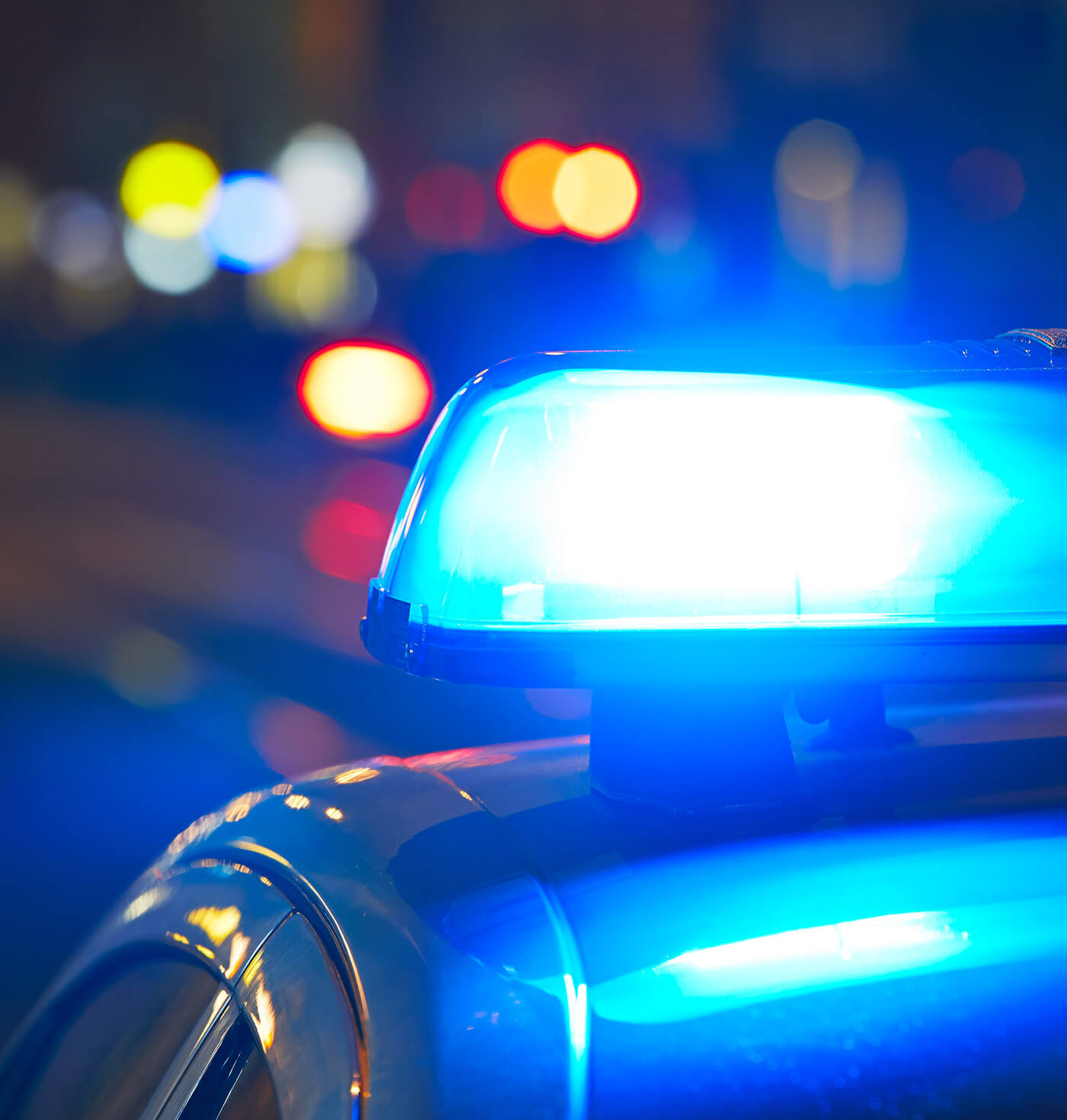 Fancy taking a huge fine home with you as a holiday souvenir? Well these 14 groups did exactly that after larging it a bit too much in their Ibiza villas.
It was reported by Ibiza Club News that during the 2017 summer season, San Antonio alone saw "14 fines worth 84,000 euros to owners of more than seven houses" for offences ranging from noise pollution to causing a nuisance to the neighbours.
Rest assured, those renting the villas were legally liable for the fines. Ouch.
I guarantee you definitely don't want to see these guys arriving at your villa party!
Three simple rules:
The only people in your villa should be the people staying in your villa.
If you have a special event planned, ask your agent for advice. They will know all the local laws and whether or not you'll need special permissions.
Keep noise levels to what you'd expect to adhere to if an easily irritated policeman lived next door. If you cause nuisance to the neighbours (too many cars / too much noise / too many people) they'll be on the phone to the law quicker than you can say 'fiesta.'
About the author: Jane Charilaou is a many times published writer and long-term resident of Ibiza. Ex-editor of Ibiza Spotlight daytime magazine and current editor of several, diverse Ibiza-based blogs, she holds an MA in literature from the University of Manchester.
To sum up
You've now got a good overview of the main potential stumbling blocks to a happy Ibiza villa holiday and exactly how to avoid them.
And please don't be alarmed!
Most of the pitfalls I've mentioned here could apply to any popular holiday destination. Ibiza generally has a very low crime rate & the vast majority of visitors to the island have a brilliant disaster-free holiday.
And of course…
The entire objective of this Insider's guide to Ibiza villa rental is that you have the holiday of your dreams. Now go forth, don't get ripped off and find your perfect villa!
We brought everything you need to know together.
Insiders advice, local info and a tonne of tips & links so you can dig deeper.
Download our Ibiza villa rentals | insiders guide for your 2023 holiday
10 Ibiza accommodation hacks to save you time, cash & hassle