Whoa! Don't choose your Ibiza villa rental location without checking these 8 priorities first
In this chapter from the Ibiza villa rentals guide, I've made it quick & easy for you to get an idea of where to begin your villa search in earnest. And one thing is certain.
The right location for your villa will depend on what kind of priorities you and your group have. And although each group (and their list of priorities) is unique… Take a look. You'll see that each set of priorities comes with some recommended locations. Allowing you to narrow down & simplify your search.
Easy!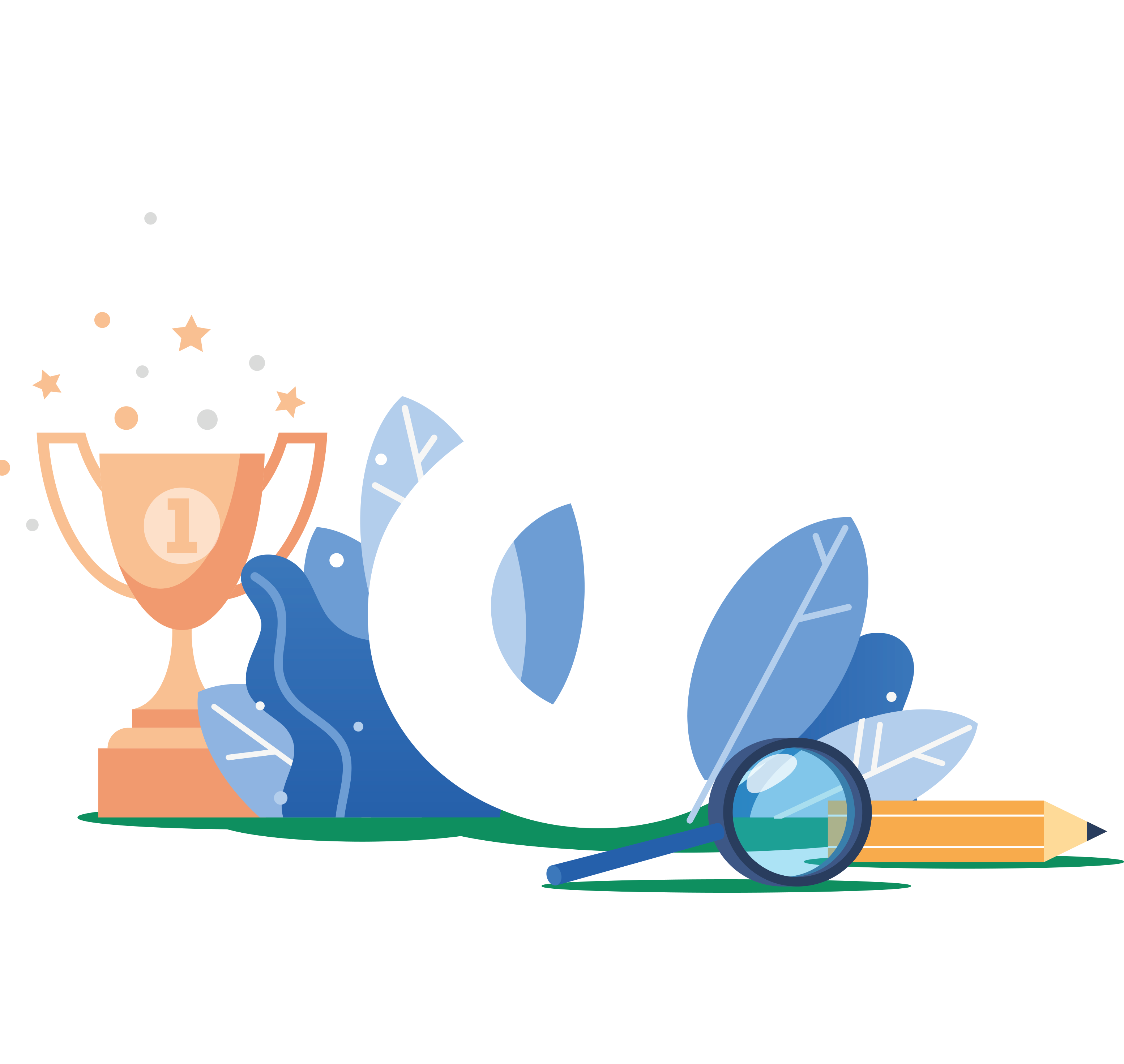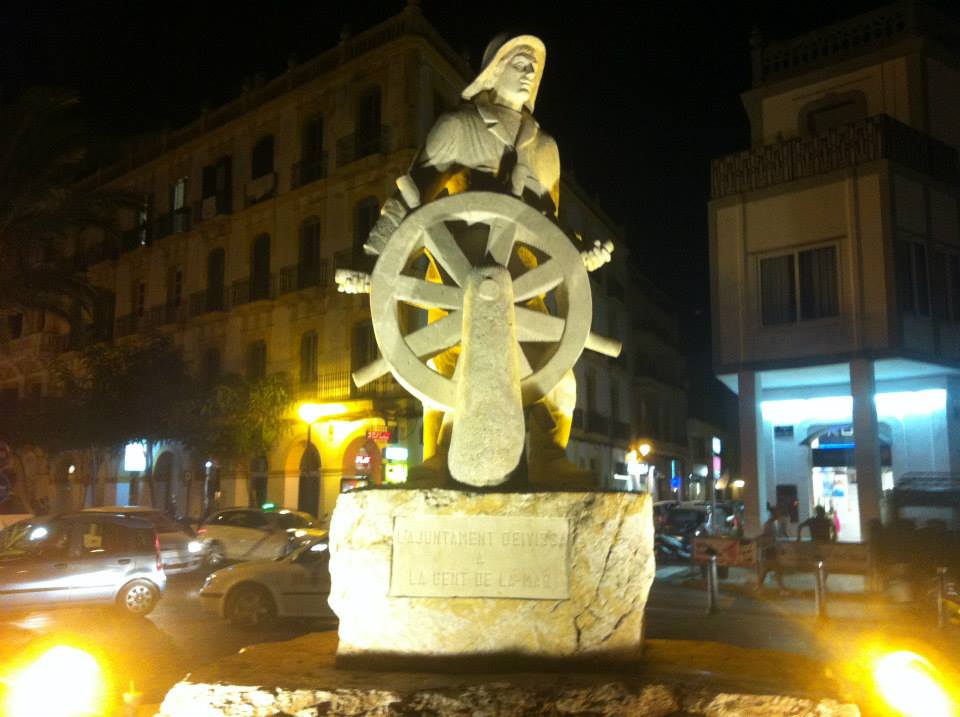 Ibiza villa rentals guide – You'll want to be based in a town. And of the three main towns, Ibiza Town has it all. Choosing a villa close to Ibiza Town will give you easy access to an array of museums, galleries, dining options and boutique shopping.
Here's a quick bullet point run-down of special points of cultural interest.
Glamorous Marina Botafoc offers designer shopping, dining & clubbing. Here's a map.
TIP: If you're into local history, get a copy of The White Isle by Stephen Armstrong. It's a brilliant read and really brings Ibiza history to life.
Priority 2: Nightlife & clubbing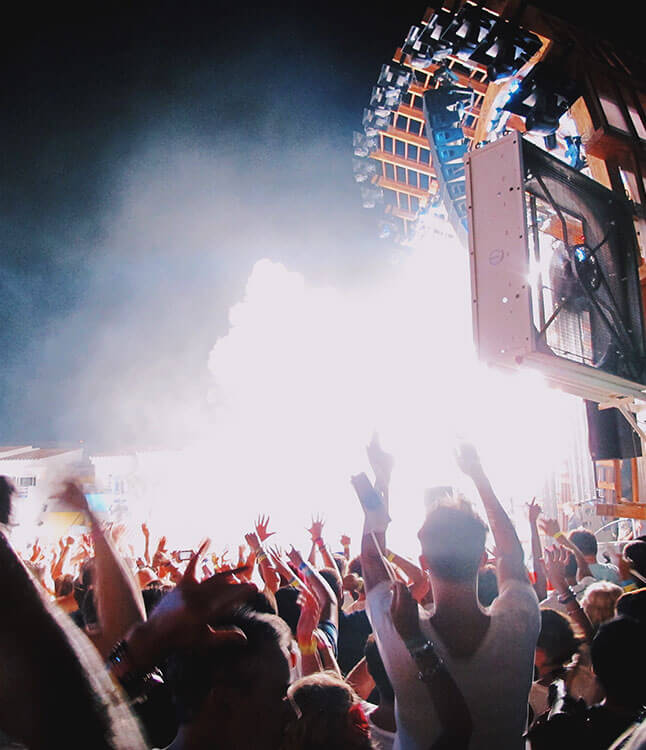 Is your main group holiday priority to party to the max? The best villas for clubbers are usually close to one or more of the main clubbing zones. Especially for those moments when no one really wants to drive.
Here are a few villas located very close to some of the main Ibiza clubs:
Casa Carolle | close to Amnesia and Privilege
Villa Savines | close to Pacha
Villa Torres | close to Ushuaia, Sankeys and Hi Ibiza
Got a favourite club?
Check out the chart below to see at a glance which locations are close to each club.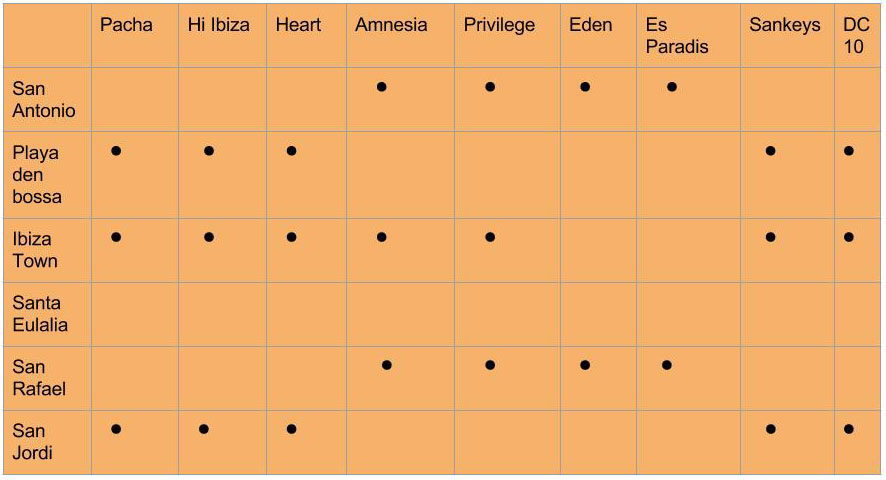 Priority 3: Good facilities for children & family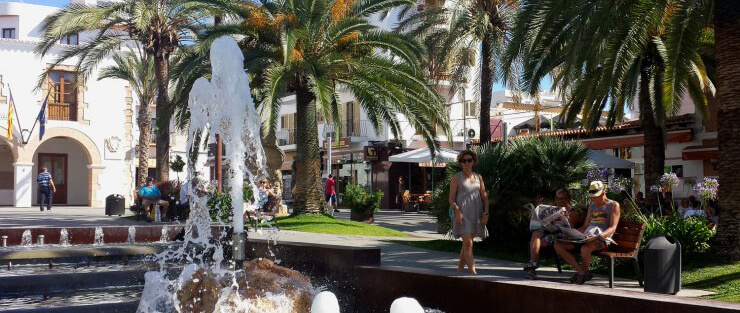 Is your group, or part of your group a family? The best located villas for families are not too far away from fun stuff for them to do.
Around the towns and nearby resorts of San Antonio (town & bay) & Santa Eulalia you'll find a great range of facilities & stuff to do for families on holiday in Ibiza with the kids.
Quite aside from the array of water toys and sheer fun to be had on the beach & in the sea all day, there's also plenty of cool stuff for families to do nearby.
Acrobosc Ibiza (Fun in trees for kids! Zip lines, climbing, great for young Indiana Jones types)
The Hippie Market at Punta Arabi, Es Canar (live music, face-painting, kids activities)
Las Dalias artisanal market, restaurant & music venue on the road to San Carlos, about 1km before the village (fabulous Bohemian vibes)
Go Karts Santa Eulalia (Go karting circuit)
Ibiza Vertical (rock climbing and climbing gym)
Ibiza Horse Valley (horse riding with rescue horses)
Can Muson (working organic farm using traditional methods, tours available)
Babylon Beach Ibiza (gorgeous restaurant with fabulous kids play area)
Guarana For those with babysitters or older teenagers, check our Santa Eulalia's funkiest night-time venue. Djs, live music, a mixed age-range and a great atmosphere, right in the port & open until 6am.
TIP: There's a great, locally trusted mobile babysitting service, Dollysitting, on the island. All Dolly's babysitters are experienced & vetted and Dolly herself, a childcare professional, has lived on the island for many years. She's a joy to deal with & her staff are fabulous. Kids in Ibiza provide a great nanny service too.
Priority 4: Close to the beach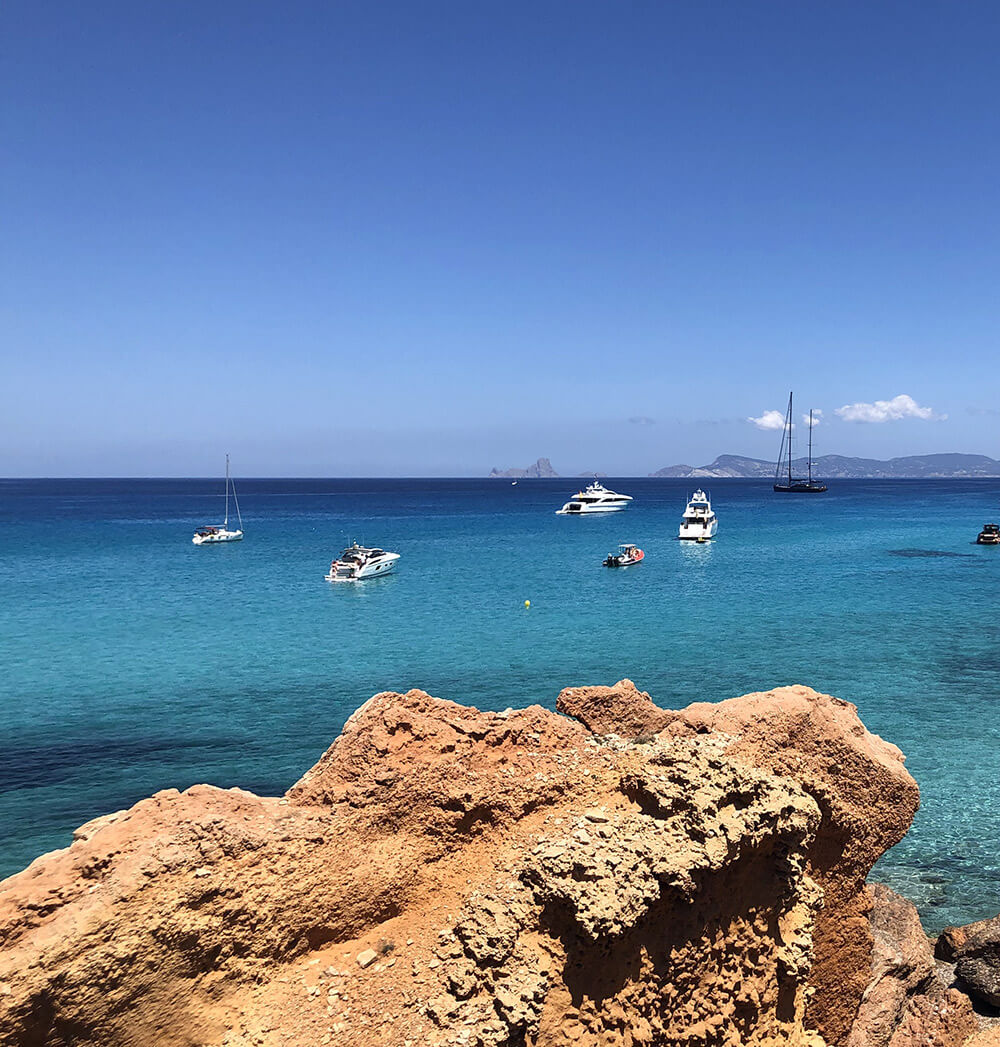 Are sun, sea and sand your thing? Ibiza has a lush array of beaches (over 60!) with different vibes.
What kind of beach vibes are you looking for?
If you're looking for a villa close to the beach, here's a quick guide:
Priority 6: Special occasion
If you need to rent a villa in Ibiza for a wedding, hens/stag celebration or some other special occasion, then tell your agent/owner before booking.
Honestly this is 100% essential.
You won't believe how many times each summer the police close down parties, confiscate sound equipment & dole out hefty fines (multas) for 'unlicensed' events. Normally summoned there by (angry) residents or (powerful) neighbourhood associations.
Guys, trust me. You don't want your celebration to end up with kind of finale. I've seen it happen. I'll spare you the details, but it sucks.
Local laws in Ibiza are strict concerning private events in villas. Local agents (with a physical office in Ibiza) know this, can offer expert advice and suggest only appropriate villas.
It can be tough to get anything important organised on the ground in Ibiza unless you know the ropes and speak pretty good Spanish. Get some help if it's important that an event goes 100% smoothly.
It could be worth contacting a concierge service for really special occasions. They'll be able to help you organise all kinds of extra services from wedding planners & catering, to boat hire & VIP tables. Many villa rental agents offer concierge services. Just ask.
Good match? The location will be specifically influenced by many factors. From dates, proximity to related venues such as churches etc, to ease of getting taxis.
Holy mantra – consult your agent!
TIP: If you're planning any important date for the group at an iconic venue (such as a sunset table at Cafe Mambo), book it way in advance, ladies & gents. I've literally seen folks weeping with disappointment after leaving it too late.
Priority 7: Mixture of beach, dining and a bit of partying
If you and your group have mixed interests (a common scenario) then renting a villa either near San Antonio, Playa d'en Bossa or Ibiza Town would offer the best of all worlds.
And don't be put off by San Antonio's outdated reputation as full of drunken young Brits behaving badly.
Maybe that was at least partly true many moons ago. Even then that kind of behaviour was only really ever centred around one street in the west end.
That's certainly all changing now.
San Antonio (in particular the west end) has been the focus of some of Ibiza's most radical changes in recent years. New restrictions have seen alcohol banned from the streets, much earlier closing and strictly enforced sound caps on bars and clubs.
The west end is still lively though, make no mistake!
Priority 8: Alternative, bohemian, hippie Ibiza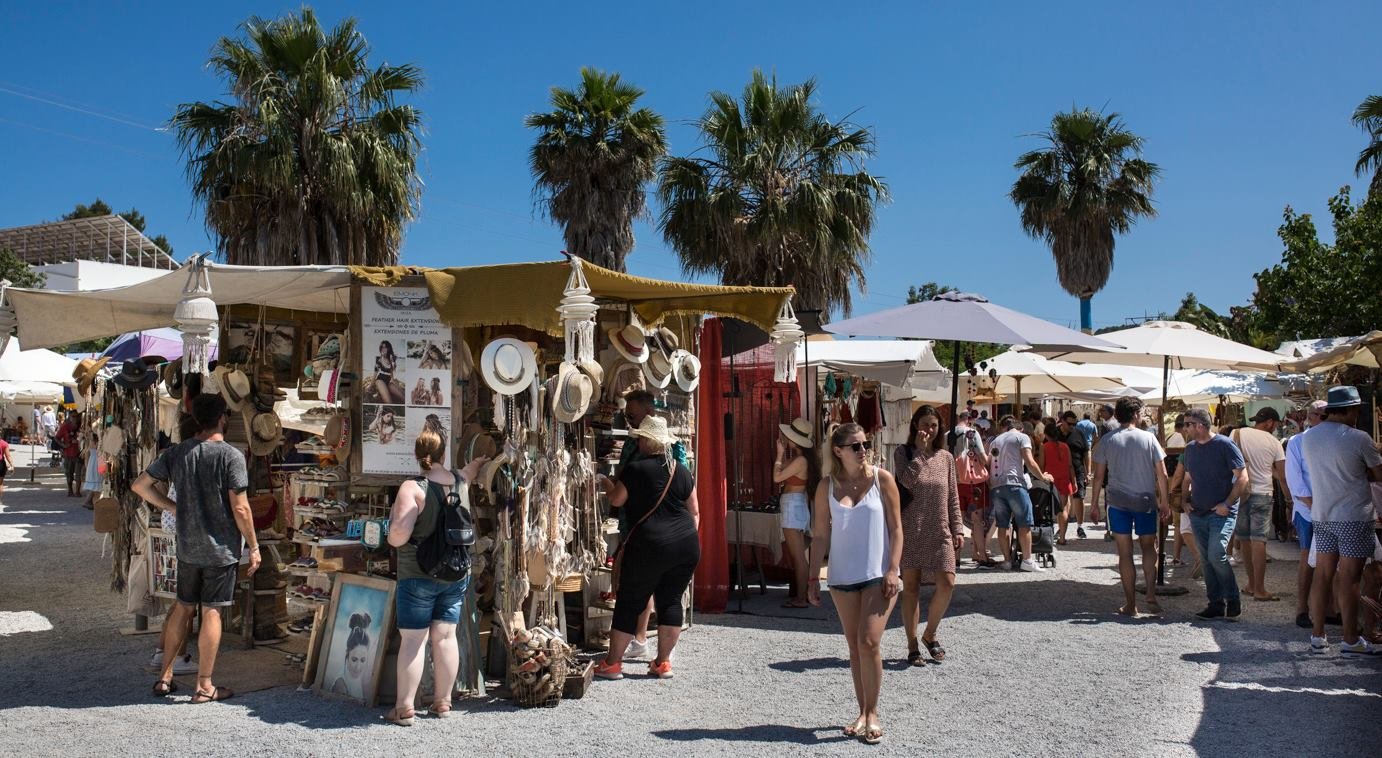 Las Dalias (Live events, kids area, plus hippie market on Saturdays all year round) check the video out to get a taste.
TIP: Don't attempt to park in the car park right beside Benirras beach. It's always packed & easy to get a fine for even slightly incorrect parking. A dent to your hire car is a real risk too. Use the park & ride service instead.
TIP: To properly get your Aguas Blancas hippie stripes 1. Get naked 2. Smear yourself in the clay from the cliffs (no proven health benefits whatsoever) 3. Jump (carefully!) off the big rock (you can't miss it) in the sea.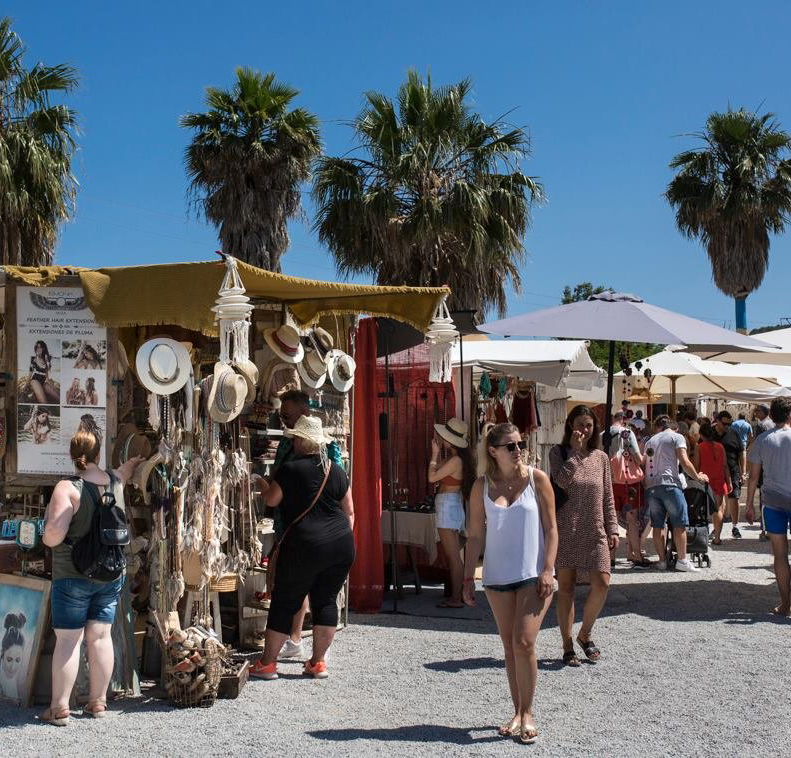 Las Dalias (Live events, kids area, plus hippie market on Saturdays all year round) check the video out to get a taste.
Around San Carlos you will find some of the island's most stunning beaches, with Aguas Blancas (nudist) a particular favourite of hippies. It's a steep walk up and down but really, it's worth the effort.
Shall I tell you something spooky?
The first time I went there, I was told to throw a pebble in the sea if I wanted to return to Ibiza. Cockily, I threw a handful. 16 years later, I'm still here.
Coincidence?!
Instant hippie kudos ?
For more info on Santa Eulalia just click here.
Are you wild and free? Yearning to release your inner flower-child?
You are not alone. Proceed directly north!
Specifically, north of Santa Eulalia & particularly in and around the villages of San Carlos and San Juan.
These nearby located venues and events are Bohemian essentials:
To sum up
You've now got a good overview of how different Ibiza locations suit different priorities. Which priorities did you resonate with?
Was it a mix of priorities? Do you have any more questions?
Let us know in the comments below!
The next step | when to come
We're now ready to tackle the next big question: When is the best time to visit Ibiza for your lush villa holiday?
The next chapter discusses exactly that.
We brought everything you need to know together.
Insiders advice, local info and a tonne of tips & links so you can dig deeper.
Download our Ibiza villa rentals | insiders guide for your 2023 holiday
10 Ibiza accommodation hacks to save you time, cash & hassle