Well, here we are, ladies & gents, already in the second half of October. It seems like we were only gearing up for the Ibiza 2017 summer season a mere heartbeat ago.
It's been a busy summer here in Ibiza. Record numbers of visitors have flocked to the island, with over 5.5 million recorded visits to Ibiza airport alone this year. Here are the stats according to our friends over at DJMagazine:
The island's airports saw over 300,000 more visitors from January – August 2017 (5,680,475) as travelled during that same timeframe in 2016 (5,322,949 passengers), a rise of 6.7%.
Whoop!
These figures come as no surprise to the Ibiza Villas 2000 team, who've been faithfully responding to thousands of requests for villa rentals this year.
In fact, despite the fact that we're still not at the end of the 2017 season, all our larger sized villas (10+ capacity) are already being snapped up for 2018.
Large villas go first
Think Villa Daniel, Villa Savines, Villa Nieves, and Villa Bella Vista (location of this year's Carl Cox streaming by DJMag) to name but 4 of our most popular. All of these villas are selling out quickly for 2018. All accommodate 10+ guests very nicely indeed.
Amongst our smaller villas (8-9 capacity) Villa Maria and Villa Tunicu (location of DJMag's live streaming of DJ Uner) for example, are proving very popular for 2018 and peak dates in particular, are filling up fast.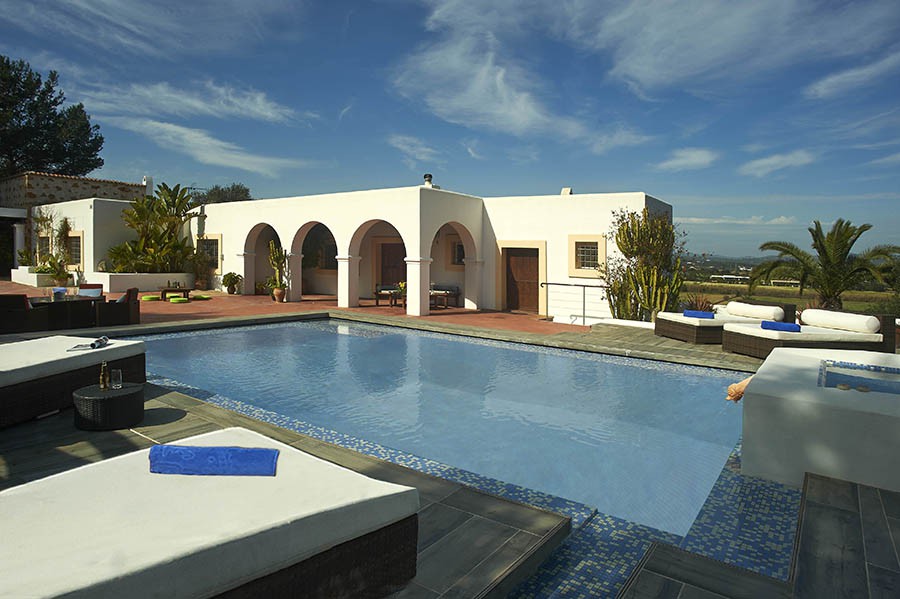 Longer Seasons
The season is getting longer here in Ibiza. Increasingly, visitors are taking advantage of the great weather and relaxed vibes of low-season October and April, as well as the traditional low-season, sundrenched, May and September deals. We say… if you want to take advantage of these low-cost, sunshine months, and you want the pick of the best, then book in advance. In fact, for our most popular villas, we're already taking bookings for 2019. Yup.
Trend in short breaks
Recent stats show that short breaks are becoming increasingly popular too, putting Ibiza Villas 2000 in a great position to deliver exactly what you need. Unlike many villa rental companies, we allow bookings of any duration, with no minimum or maximum stay. Whatever your needs, we can help.
This has been a record-breaking year for us. Thanks to all of you. The whole team is looking forward to greeting you on our beloved island next year. Whatever the competitor, no matter how fantastic the 'alternatives' to Ibiza may be, we're delighted to see people voting with their feet and staying loyal to the White Isle.
There's nowhere on the planet quite like Ibiza. Right?
A word about safe bookings
Here at Ibiza Villas 2000, we take the safety of your booking very seriously because as many are aware, there are some unscrupulous scam rental sites out there. It's super important to know the right checks to make before you book any Ibiza villa – with anyone. We urge you to ensure your booking is safe by reading and acting upon these instructions.
Why not contact us now for a quick quote?
Words | Jane C  Images | Ibiza Villas 2000
Planning a trip to Ibiza? Interested in great value Ibiza villa rental in and around San Antonio, Playa D'en Bossa or Ibiza Town? Check out our lush Ibiza villa collection, with affordable prices, short-term and weekend breaks welcome. Like us on Facebook or follow us on Twitter / Instagram to be the first to hear about our fantastic special offers.